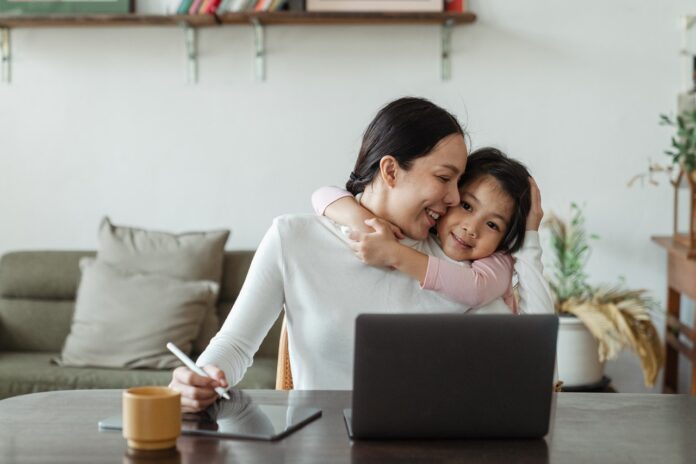 Do you want to be just a Housewife?
Indian women, especially housewives and stay-at-home moms like you, have always been talented multi-taskers. You start early and manage a complex organization (i.e., home) with multiple stakeholders (family members). You work every day, with no annual leaves or pay. You are the one who transforms the room of four walls into a comfortable space to live in. That's why you are called a homemaker. However, in this process of keeping everyone happy and maintaining the home, you might have started losing yourself. So, here's a list of online courses for housewives like you to realize your talent and rejuvenate your inner self.
Until years back, housewives had to choose between their careers and life at home. But today, the scenario is changing. You want to grow and balance your responsibilities at home and in your career.
Here is a list of 30+ online courses for housewives like you, to continue learning and upskilling yourself, to kick start your career right from where it stopped. I hope you find this list helpful.
For writing skills:
1. Creative Writing
If you think you have a creative bent for playing with words, this course is for you. As a creative writer, you can develop new ideas, explore human experiences, educate your society with your content. Whether you want to write a story for yourself or share it with a wide audience, this course will help you work on and enhance your skill of writing.
This course will give you the tools and teach you how to use these tools to write better. This course is conducted by experienced language experts who will inspire you to transform your thoughts into engaging creative content and give them a real voice.
Right from beginner to advanced level courses are available as online courses or as self-paced courses. The most recommended of the available online creative writing courses is the one offered by Henry Harvin Writing Academy.
The scope and opportunities for creative writers are huge, both in print and digital media.
2. Content Writing
Have you ever thought of writing a blog? But you have no idea where to start. To a new writer, it is said that if you can commit to writing 10 minutes for 10 days in a row, you will be able to put your ideas into perspective and write better.
To write content for digital media platforms, it is necessary to express yourself clearly to engage your audience with your writing. Big brands use this content in their marketing strategy because it is backed up with the tools and techniques to engage with the right audience, and it allows the brand to disseminate information with a unique, identifiable voice, tone, and style across all digital platforms.
Content writing has great scope in the corporate world. Today, SEO (Search Engine Optimization)-rich content is required to run a successful business online.
There are many courses available online for content writing. The Henry Harvin Writing Academy offers the best online content writing courses. The institute also offers a Post-Graduate Course in Content Writing. This course program is available as a Live Online Classroom conducted by experienced writers or as a self-paced course learning basis. It provides an internship program after the successful completion of the course. It also provides 100% placement assistance to talented writers.
3. Academic and Business Writing
Writing is a skill that can never go out of trend. So, if you can invest your time in pursuing this course, it will surely benefit you. Anyone can write, but to master this art, you need to update your knowledge and polish your skills continuously, and this course provides you with such a platform. There are a wide range of online courses for Academic Writing that are offered by LinkedIn learning and Udemy.
4. Technical Writing
Do you want to become a technical writer in the comfort of your home? Yes, doing the Technical Writing Course from the Henry Harvin Writing Academy will teach you, the fine art of transforming data and information accumulated through a process or experimental work into technical documentation and guides. You can strengthen your writing prowess as you master the art of simplifying complex technical details into clear and well-structured documents. This course will help you find new avenues to work on and kick start your career.
5. Instructional Design
Planning to evolve your curriculum designing skills? The Instructional Design Course by Henry Harvin Writing Academy is one of the most popular courses for housewives, who want to learn to develop training materials that can be understood and retained rapidly.
The course will help you to identify learning goals, conduct information processing analysis, and develop learning objectives that prepare you to become a professional Instructional Design Specialist.
For housewives looking to become instructional designers, the course will help you to develop and design training modules, mobile apps and e-learning modules that are needed in the corporate sector. This course presents a great opportunity to diversify your skills and tap into the prospects in the education sector by creating or revising teaching materials for elementary-aged children or college students.
For Language learning:
1. Foreign languages – French/ Spanish
Are you a person who likes to travel to many countries and get inspired by their cultures? What better way to start by learning their language? Imagine you want to travel to Europe all by yourself. Learning popular languages like French or Spanish (commonly referred to as "romantic languages") can be one of the most enjoyable things you will ever do to transform your travel experience.
There are many courses available online to learn French and Spanish. The best online courses are offered by Henry Harvin Language Academy.
Scope of the course: Learning foreign languages like Spanish or French is rapidly becoming a business necessity.
Career opportunity: The available career options are as follows –
To consider job opportunities in Europe.
To provide language translation services online.
Conduct online Spanish or French tutorial classes for students wanting to study the language.
Whether your motivations are practical, intellectual, or sentimental, learning these foreign languages is something that will surely benefit you for the rest of your life!
2. TEFL (Teaching English as a Foreign Language)/TESOL
Are you looking to earn money to travel or want to start a new career by teaching English? Yes, teaching English overseas can provide amazing opportunities for your personal and professional development.
There are hundreds of providers of these TEFL courses. The best online course is offered by Henry Harvin TEFL Academy – The 120-Hour Online TEFL Certification Course conducted by outstanding academicians. This course is accredited by the American Association of EFL. The basic to advanced learner courses will help you understand the training methods and nurture your teaching skills to teach English to non-English speakers. TESOL (Teaching English to Speakers of Other Languages) – A certification will help you to work as an English teacher in schools, colleges, universities, or train adults who are working in corporate sectors.
These two courses are the recommended short-term professional courses for housewives who wish to nurture their teaching skills and jumpstart their teaching career.
For Business and Management Courses:
1. Advanced Excel
The online training classes have removed geographical barriers and have ensured the convenience of self-paced training. This 4-weeklong online course will cover every concept from the basic to the advanced level. You can enrol as a new beginner on this course.
Scope of the course: The training offered will help you develop your data management skills. Apart from learning how to organise and visualise data in the form of charts and tables, you can learn to use financial functions, logical and lookup functions to validate data. The training also offers weekly assignments for you to have hands on training and learn the concepts learnt here.
This is one of the most recommended courses for housewives. This online course is offered by the Henry Harvin Accounts Academy.
Career opportunity: The available career options are as follows –
Online data entry operator
MIS executive
Project coordinator
2. Digital Marketing
Today, with more companies shifting their business online, there has never been a greater demand for digital marketers. Amongst the most popular job-oriented courses for housewives, you can learn about this ever-growing field of digital marketing. There are several programs that are available, be they certificate courses, diploma courses, or full-fledged degree courses to choose from. The courses will give you a detailed understanding of SEO, building rich SEO content, online marketing tools and techniques and other essentials that will help you to build a successful career in this field. The best online courses are offered by the Henry Harvin Digital Marketing Academy.
Career opportunity: The available career options are as follows –
SEO specialist
Digital marketing specialist
Digital marketing manager
Facebook ads expert
Content marketing specialist
Social media manager
Ecommerce specialist
SEO copywriter
Email marketing specialist
3. Entrepreneurship Courses
Being a businesswoman feels like being a queen in today's world. It is not an easy task. It takes mettle to become an entrepreneur and start your own venture. If you have the right skills, knowledge, and understanding of the market that you want to enter, and information regarding your competitors, you can easily kickstart your career by starting your own business or becoming a partner or investor in an existing business. This Earn Online course by Henry Harvin's Entrepreneurship sacademy is a perfect example of job-oriented courses for housewives. You can also share your success storey through your social media pages and gather followers.
4. Social Media Manager
We are living in an era of social media. Not just people, but brands are also aware of its scope and importance in today's world. Every time you log in to a social media app, you will see an umpteen number of brands yearning to grab your attention. Having said that, companies are always on the lookout for applicants for jobs who understand the psyche of brands and consumer behavior. Housewives can start a career as a social media manager if you understand the power of the medium. You can pursue social media management or marketing courses available online as well as offline and get advanced knowledge and help you pursue a promising career in this field!
5. HR Payroll Course
The success of an organization is dependent on the effective management of human resources. The Certified HR Payroll Specialist (CHRPS) Course is one of the top online courses for housewives from Henry Harvin HR Academy that teaches the basics of Human Resource Management so that you can venture into the world of HR management in the global environment.
For those who have been away from the corporate world fulfilling personal responsibilities, this course offers a fresh perspective on the functions and responsibilities of the HR department of any company. The HR Payroll course improves your knowledge about HR functions in real-life situations.
You can work from your home independently and help improve the performance of your organisation by processing the payroll of the employees more accurately and timely. You can develop your skills in payroll auditing, payroll accountancy, salary marking, provident fund and ESI schemes, income tax deduction, and saving schemes, corporate and labour laws, financial management, direct and indirect taxation, IT, and related subjects.
For Vocational Purposes:
1. Graphic Designing
Do you think you can make visually appealing content for digital media? Do you think you have a creative bent for creating images? Yes, a course in graphic design can help you make a fun-filled, creative career out of it. To hone your skills on your own, by taking a graphic design course online. Udemy, Coursera, and Skillshare are the top websites that offer this opportunity to learn online. The courses are available at all levels – Beginner, Intermediate and Advanced levels.
The scope of the course: After pursuing any of the graphic design courses, the scope is immense. Graphic designers are recruited in various areas, such as digital and print media.
Career opportunity: There is a huge scope of employment in the design industry, including interior and fashion design, as well as print and digital media.
The basic job role of a graphic designer involves designing logos for websites, clients, and their brands.
On average, you can charge INR 7000 for a simple logo with the company name and logo.
One of the most fascinating things about this job profile is that it enables you to work from home.
2. Jewellery Designing
Imagine planning your outfit for a big occasion and thinking "I would love to wear a new necklace to match my favorite dress," or "I wish I had some new matching earrings to add a little sparkle!" Or perhaps you wish to present a unique handmade gift to your loved one, who will treasure and cherish it.
Scope of the course: Yes, jewellery making is a life skill that you can learn and enjoy too. It is one of the most recommended courses for housewives. Furthermore, mastering this skill will enable you to create one-of-a-kind, wearable art to keep, give, or even self-paced courses is available for absolute beginners on Udemy.
Career opportunity: You can set up a small business online to showcase your products and sell your handmade jewellery by promoting it on your social media pages-Instagram, Facebook, WhatsApp groups etc.
3. Fashion Designing
One of the most popular courses for housewives is fashion design. The online courses are readily available for those who are inclined towards curating fashionable garments and accessories. In this course, you can learn the intricacies of fashion and apparel design at the comfort of your home.
Career opportunity: The available career options are as follows –
Fashion consultant
Fashion designer
Fashion stylist
Fashion journalist
4. Interior Designing
The interior design course is one of the best courses for housewives. It is always believed that a home is a mirror image of the housewife in there. You are the one who helps make a house a home. There are a wide range of online courses available for you. Further, after completing a course, you can opt for freelancing assignments and take projects as per your convenience.
Career opportunity: The available career options are as follows –
Interior and spatial designer
Exhibition designer
Production designer-Theatre/ TV/Film
Visual merchandiser
5. Web Designing
Web designing is also on our list of top courses for housewives. If you're tech savvy with a creative bent of mind, then you can design new websites, learning from a wide range of web designing courses that are available online. This course can help you build a successful career in web development and design. Today, with every company starting to build their own websites to reach out to their global audience, web designers are always in-demand and will get high-paying packages, whether for a full-time role or as freelancers.
Career opportunity: The available career options are as follows –
Design analyst
Web marketing analyst
Front-end web developer
Back-end web developer
Web application developer
6. Yoga Instruction
Do you want to become a Certified Yoga Instructor in the comfort of your own home? There are many online yoga teacher training programs from across the world you can choose from. The online courses span out from 14-30 consecutive days. A course from a Yoga School may take about 3-12 months to complete a 200-hour certification program, which is the basic level you will need to start teaching. This is one of the most popular and recommended courses for housewives.
The scope and opportunities are immense for pursuing this training course:
Offers personalized yoga classes for learners of all groups.
Teach yoga at schools and nearby colleges.
To conduct corporate group yoga sessions.
Be a Social Media Influencer by partnering with niche brands.
7. Make-Up/ Beautician Course
Are you a person who enjoys making others look good? There are innumerable online courses for housewives like you, who wish to pursue this interest.
Career opportunity: The available career options are as follows –
If you have proper training, you can set up a beauty parlour in your house itself.
For those who are more tech savvy, you can shoot and record a few videos of beauty tips and hacks that can be promoted through your social media pages to increase your follower base.
You can also become a social media influencer by partnering with niche products that resonate with your audience and your followers.
8. Video Editing Techniques
Have you tried creating an Instagram reel? Today, creating video content for social media has gained a lot of popularity. It has opened various avenues for you to create your own content for entertainment purposes. We can see how web series, short films, and trending dance videos have become viral nowadays. To edit these videos or films, it is necessary to have a basic knowledge of the editing tools.
There is a wide range of video and film editing courses and videography courses offered online which can help you to explore and familiarise yourself with the major editing software applications and related knowledge.
9. Event Planning
Have you ever organised a birthday party for a gathering at home? The idea is basically the utilisation of available resources to plan and create an occasion in the most happening way. Even if the resources are limited, all you need to do is to arrange them or find an optimal solution to do maximum work on the little essentials. Although this job may seem a bit hectic, it is a very nice and interesting one.
In fact, many women who have done diplomas see it as a side business for passion. They do their regular tasks on weekdays and, by the weekend, they are arranging the biggest events in the area. That's very exciting, isn't it?
It is one of the most recommended courses for housewives who wish to pursue their interests along with their household tasks.
10. Private Home Tutorials
Being a home tutor can be a lucrative career option for housewives. All that you need is subject knowledge and to know the basic techniques for conducting online classes to students via Zoom etc. There are plenty of online courses and tutorials to help you conduct online classes. And with a few marketing efforts, like sharing a poster or pamphlet in your locality or in your community groups, will help you earn a good, sizeable income.
11. Cooking/ Baking Course
This pandemic has forced us to be better cooks. Believe it or not, those who have not tried cooking have settled into routines that involve a lot more home cooking. So, if you wish to learn how to cook different cuisines, desserts, bakery items, and what not, then you can easily learn it via different online courses. You can look at creating a job opportunity by opening your new cafe or starting an all-new food delivery venture right from home.
Career opportunity: The available career options are as follows –
Digital content creator
Cooking tutorials
12. Astrology Course
Do you believe in astrology? Are you eager to know what the future holds for you? This is one of the most recommended courses for housewives who are interested in astrology. Within a course duration of 6 months, you can get a Certificate in Astrological Science. The course and its practise can help to develop both the theoretical and practical skills of the students in this field. You will be taught the fundamentals of astrology such as Kundali vigyan, predictive astrology, Gochar vigyan, Muhurtashastra, Ashtakvarga, and remedial astrology, to name a few.
Career opportunity: The available career options are as follows –
Freelancers
Online coach
Online astrological advice services
13. Digital Art
There are many online courses and tutorials that can help you learn digital art. Today, the social media platforms provide the right base for artists to display and promote your artworks. Now, digital artists have begun to thrive in creative, fast-paced work environments. The easiest way to sell your digital products is to do it online. Selling artwork can help you earn an income.
Career opportunity: The available career options are as follows –
14. Language Translation
If you are multilingual and are comfortable speaking and writing in different languages. You can look for job opportunities on Naukri.com, Upwork, etc.
Career Opportunity: The available career option is-
Can translate audio files or written documents from one language into another for remote clients.
15. Copy Editing or Proof-reading
If you are a word nerd who knows the difference between their, there, and they're. If you can use the punctuations with ease, then this could be a perfect job for you.
Career opportunity: The available career option can be –
You will have to look over documents for big picture issues such as seeing if arguments make sense and if all the information needed to understand a topic is present, and smaller things such as sentence structure, word choice, and spelling.
16. Wellness Coach
Are you someone who is goal-oriented, motivational, and loves to help others succeed in life? Think about your strengths and specialize in a niche that you're passionate about, and that can add value to others' lives too. There are plenty of online courses that can get you trained and certified to become a coach.
Career opportunity: The available career option can be –
As a coach, you will consult with clients and develop plans to help them achieve their goals.
17. Tailoring
Are you creative enough, handy with a needle, and comfortable inviting clients who need alterations into your home? The clients will drop off clothing for alteration and you give them a deadline that works well with your schedule. This job is flexible, allowing you to alter and sew when you feel the time is right for you.
Marketing efforts: Reach out to people in your network via WhatsApp groups and let them know you're taking clients as a seamstress. This could help as an income-generating opportunity for you.
18. Handicrafts Making
You can uncover your creativity at home by learning this course at the comfort of your home. This is one of the most recommended courses for housewives. If you have plenty of time, you can learn wood carving, pottery, and soap making. The handicrafts you made can now be sold online. This is a fun-filled, easy-to-income-generating opportunity. The top online courses are offered by Udemy and Coursera.
19. Photography and Videography Course
If you like clicking photos and making creative videos and posting them on your social media pages, then photography and videography courses could be the right choice for you to pursue as a housewife. To be able to click aesthetic photographs and videos, learning the intricacies of capturing the right composition and being able to create viral videos, can help you pursue a thrilling career! You can also work as a freelance photographer or do videography for product companies, weddings, events, etc. Or set up your own home studio and create an income-gaining opportunity!
20. Child Psychology and Child Care
This is a highly recommended course for housewives who wish to pursue a career in psychology. Child Psychology courses will familiarise you with the psychology and behaviour patterns of children of all ages, right from a new-born child, toddler, and to grown-up teens. The course will also help you to inculcate the necessary skills required to understand the physical and psychological needs of babies, toddlers, and teens as well as attending to their needs. In addition, this online course will equip you with the knowledge of creating a safe environment for children to grow and learn on their own. Thus, if you are a housewife and your compassion and love for children want you to enter this field of study, then it is one of the excellent job-oriented courses for housewives.
Career opportunity: The available career options are as follows –
A digital content creator
Online counselling sessions
21. Dance/Music Courses
Whether you want to pursue a career in the performing arts or simply for personal enjoyment. There are several courses for housewives that are available online. You can learn your favourite dance or music piece in the comfort of your own home. Learning the traditional art forms can help with communicating freely with the voice, face, and body. You can learn to express ideas with confidence, empathise with others from different cultures and backgrounds, and feel at home in your own skin. Songs, music, and dance can help you become more imaginative and self-aware.
Career opportunity: The available career options are as follows –
A digital content creator
Online dance/music classes for children
Social media influencer
22. Computer Courses
The Indian IT software and services industry has emerged as one of the fastest growing sectors in the economy, showing tremendous potential to become an engine of accelerated economic growth. In such a scenario, there is a plethora of career opportunities in this field. Taking up computer courses can provide you with basic skills and training that can help you to enter the IT industry. You can also opt for short-term certificate courses in IT or learn computer languages such as Java, C++, etc.
As one of the recommended courses for housewives, pursuing a diploma in Computer Science or IT from a top-ranked school or institution will help add value to your resume, thus increasing your chances of getting selected for the specific job position.
Career opportunity: The available career options are as follows –
Software Engineer
Python Developer
Research Analyst
Data Analyst
Data Scientist
Ethical Hacker
QA Engineer
23. Diploma in Art and Craft Course
If art is your hobby and you want to explore your innate skills, then art and craft courses can help you to bring out that inner artist in you. Consider getting a diploma in art and craft courses or enrolling yourself in a certified course that will help you kick-start your career. You can start teaching children through courses online or offline and create an income-generating opportunity. Or create your social media pages to display your products and sell them online.
Career opportunity: The available career options are as follows –
Freelancers
Online/offline classes for children
A digital content creator
24. Public Speaking
If you have a knack for public speaking, then taking this skill development course might help you hone your skills. In this course, you will learn about all the technicalities and skills required to become an efficient and confident public speaker. Furthermore, you will learn how to structure your speeches, arguments, or presentations in the most informative and convincing manner.
Career opportunity: The available career options are as follows –
Online coach
Conduct corporate workshops
Enroll with schools and colleges to teach children
Conclusion
I hope you've given a reading about the online courses that are suitable for you, and you are able to find a course of your interest, at least some of the skills you have.
Remember that learning and growing never stops, not even after marriage. Not all the courses require a Class 12th, 10th, or graduation pass. These courses will help you learn new things and get a certificate. All the above courses will help you to start learning at your pace.
Let's rewrite your storey but this time, it should include everything that you want, which is a bright future. As I have already mentioned above, it is never too late to start. I mean, if you want to achieve something, you should act on it right now instead of regretting your decision when you have no time on your hands.
So, let me know in the comments below, which among the 30+ online courses for housewives are you going to pursue?
Get set and go, ladies!
Frequently Asked Questions
Q 1. What are the courses that offer work-from-home career opportunities for a housewife?
There are plenty of opportunities to engage yourself and earn while you are at home. An ideal job again depends on your skill set and what is it that you are passionate about. Here's a list of the courses that can help you get jobs immediately after its completion :
1. Build and sell handmade products
2. Learn Digital Marketing 
3. Start a blog
4. Learn Foreign languages
5. Sell home-cooked food
6. Take tuitions
7. Start a home-based beauty parlor
8. Become a travel agent

Q 2. What are the useful hobby courses for housewives?
The most important hobby courses are listed here.
1. Diploma in Arts and Crafts
2. Diploma in Calligraphy.
3. Cooking Courses
4. Fashion Designing
5. Stitching, Sewing and Embroidery
6. Painting Courses
7. Gardening Courses
8. Photography Courses
9. Learning musical instruments
10. Candlemaking
Q 3. List out the top professional courses for housewives.
Here is a list of the top professional courses for housewives:
1. Digital Marketing Course
2. Certified Digital Content Writer (CDCW)
3. TEFL/TESOL/CELTA – Teaching Certificate Course
4. Certified HR Payroll Specialist – Certification Course
5. CATP Course- The Certified Business Accounting and Taxation Course
6. Advanced Tally ERP 9 Course
Q 4. Which profession is the best for housewives?
Home Tutoring – On average, a tutor receives anywhere from 600-2000 rupees per month per child. So imagine, even if you start teaching just 5 children, that would help you earn anywhere from 3000-10000 rupees every month.