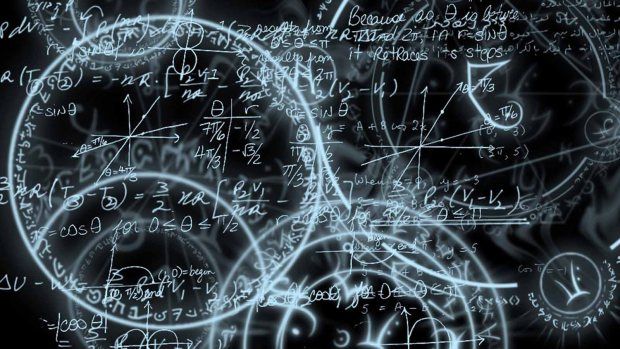 In today's world where "Data" is a very important word in all of the fields or careers. The word "Data" can be pictures, files, graphs, documents, videos, and anything related to your work. In some of the companies, it is the basis of all the projects they work on, or the management of the company depends on their company's data. The person who manages data keeps records, analyzes, and plays with this data to get more useful information and results in the form of stats is known as a Data Scientist. To become a data scientist you need to pursue a course in Data Science.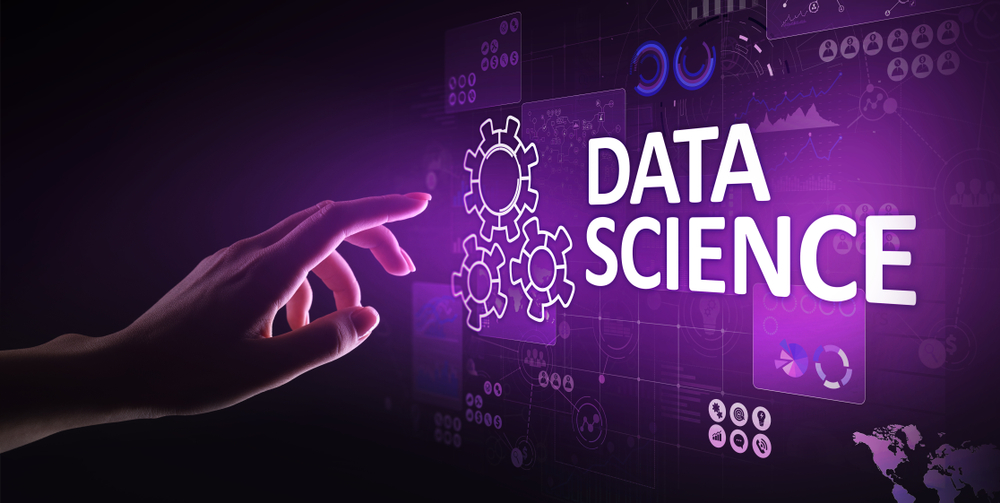 Data science is a process that empowers better business decision-making through interpreting, modeling, and deployment. This helps in visualizing data that is understandable for business stakeholders to build future roadmaps and trajectories.
The most important thing to learn in data science is Mathematical concepts such as linear algebra, probabilities, and distributions. A statistical concept such as descriptive and inferential statistics. Programming languages such as python, R, and SAS.
Data science is high in demand and explains how digital data is transforming businesses and helping them make sharper and critical decisions.
Now that we know what data science is and what roles does a data scientist plays in today's world, we will look at the top 10 best institutes offering data science courses ranked from 1-10.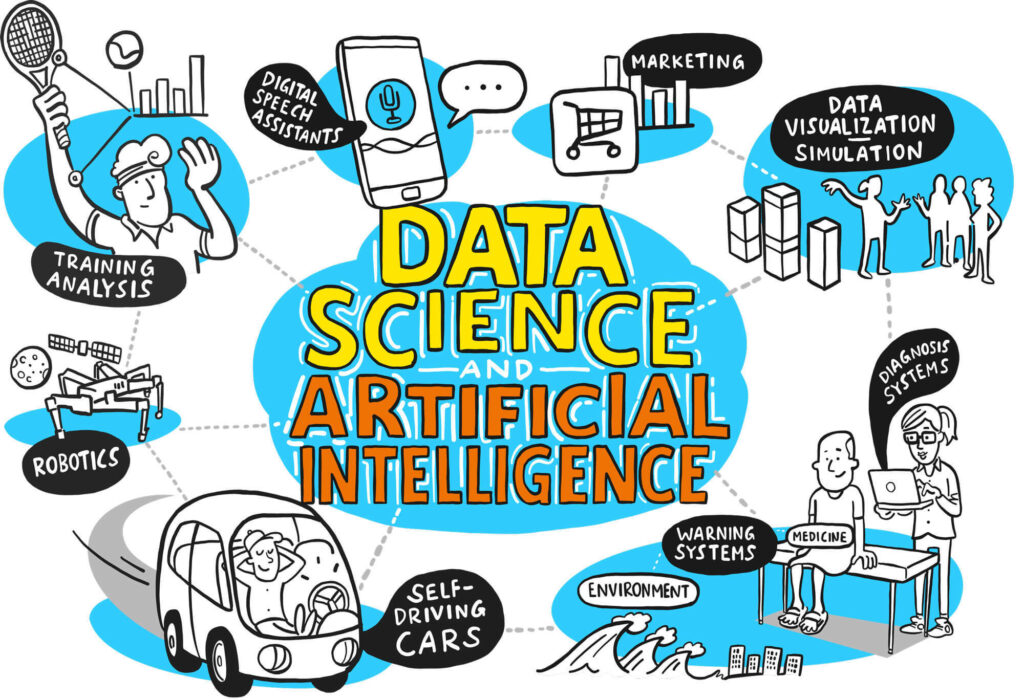 1. Henry Harvin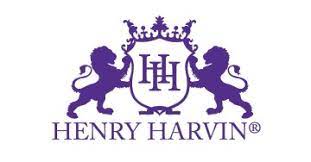 Data science course by Henry Harvin blends theory, computation, and application in a most easy-to-understand and practical way. They equip their students and data analysts with the most essential skills which are needed to apply data science in any number of real-world contexts.
Benefits
You will be taught by experienced industry mentors with 10+ years of experience in this field. Henry Harvin offers 1-year gold membership of the analytics academy in which you will get E-learning access through recorded videos, games, projects as well as free brush-ups sessions for 1 year. They also offer guaranteed internships and placements after the course. The course and the internship will be certified which will be valid all over the world.
Project covered
Some of the projects or course content that you will cover with hands-on practical experience are HR: Analyze the attrition rate of employees, Sales: predicting department wise sales, Multi-domain: business analytics optimization, Marketing: website trend analysis, financial analysis: stock market prediction, finance: analyze ETF trends.
Duration and Fees
This course duration is 32 hours live online interactive classroom session + 50hrs E-learning access.
Fees for this course: Rs.15,000.
There are many other data science courses offered by Henry Harvin such as python for data science, R programming for data science, postgraduate program in data science, statistics for data science, data science with python.
You can check all the details here: https://www.henryharvin.com/courses?query=data+science
2. Advanced program in data science by IIM Calcutta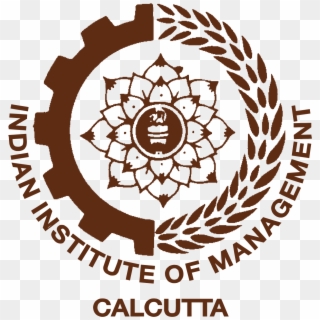 This course is for working professionals who want to upskill while working. It is conducted by IIM Calcutta. This program is mostly online, with a few live sessions and a four-day on-campus session.
Course Highlights
This is a certification course by IIM Calcutta. You will get it on the completion of the course successfully. They offer hands-on learning supported by live sessions and four days on campus.
The tools which you will learn under this course are XL-Miner, Tableau, SPSS, Oracle SQL, R, @Risk, Arena, etc. you will go through the case studies as part of the learning experience.
Duration and Fees
The duration of this course is 12 months.
Fees: Rs.4,40,000 + GST
3. Data science course at Intellipaat

The data science course at Intellipaat is associated with IIT madras. It is an online course. It helps you, master Python, machine learning algorithms, Pyspark, NLP, etc. this is an industry-grade training that includes learning from the faculty of IIT madras and industry experts to help you become a certified data scientist.
Benefits
By signing the course with Intellipaat you will learn from IIT madras faculty and industry practitioners and 1:1 with industry mentors. 3 guaranteed interviews will be offered by Intellipaat. You will get 24/7 support and a no-cost EMI option.
Learnings
Microsoft excel for data analysis and data transformation

Techniques of evaluation, experimentation, and project deployment

Machine learning algorithms

Python with data science

Data visualization with Tableau

Data science at scale with Pyspark, Al with TensorFlow
And Many more…
Duration and Fees
You will get 218 hrs self-paced videos and 200 hrs projects and exercises plus 50+ live sessions across seven months.
Fees: Rs.85,044
More information: https://intellipaat.com/data-scientist-course-training-india/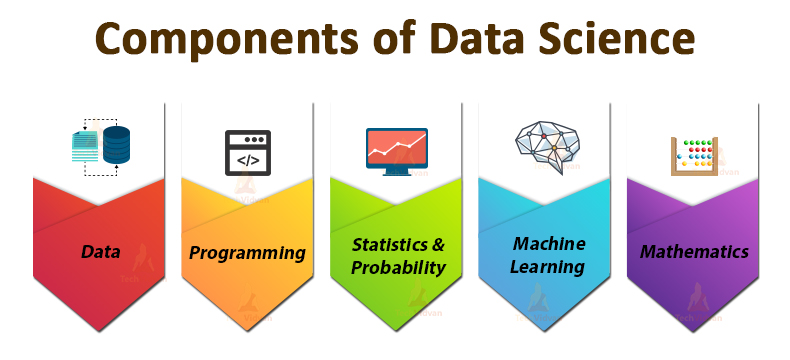 4. Data Science by Praxis business school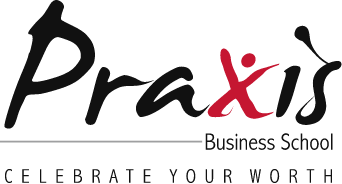 It is a post-graduate program in data science is a full-time program. It is offered in 3 cities: Bangalore, Kolkata, and Mumbai.
Benefits
This course is full-time and needs more commitment, which helps you in better learning and completion. They offer two capstone projects and you get hands-on learning. The mode of this course is only in the classroom or offline.
Learnings
The tools which you will learn under this course are Python, R, Spark, Excel, SQL, Hadoop, MongoDB (NoSQL), Amazon AWS (EMR/EC2), QlikView, and Tableau.
Duration and Fees
The duration of this course is 9 months.
Fees: Rs. 5,10,000+ GST
5. Data Science 360 Course by Analytix Labs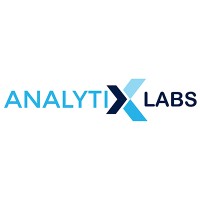 This is an extensive industry-relevant data science course with assured placement in collaboration with IBM. you will get dual certification in this course.
Benefits
The benefits which you will get by signing up for this course is you get three ways you can opt for this course: classroom, self-paced or online classes. When you will complete the course you will get the certification for the same. They will help you with career support. They offer profile building, interview preparation, job referrals, and continuous support.
Learnings
The course curriculum started by giving you details of the Building blocks of data science covering all the concepts and basic pieces of information. The next topic they cover is Data Visualization and analytics (Excel, SQL & Tableau) and then R for data science then Python for data science, and so on…
Duration and Fees
This course duration is 138 hrs in the classroom + 74 hrs e-learning.
Fees: Rs. 52,000 + taxes
For more information: https://www.analytixlabs.co.in/data-science-specialization-course
6. Data science course by Udemy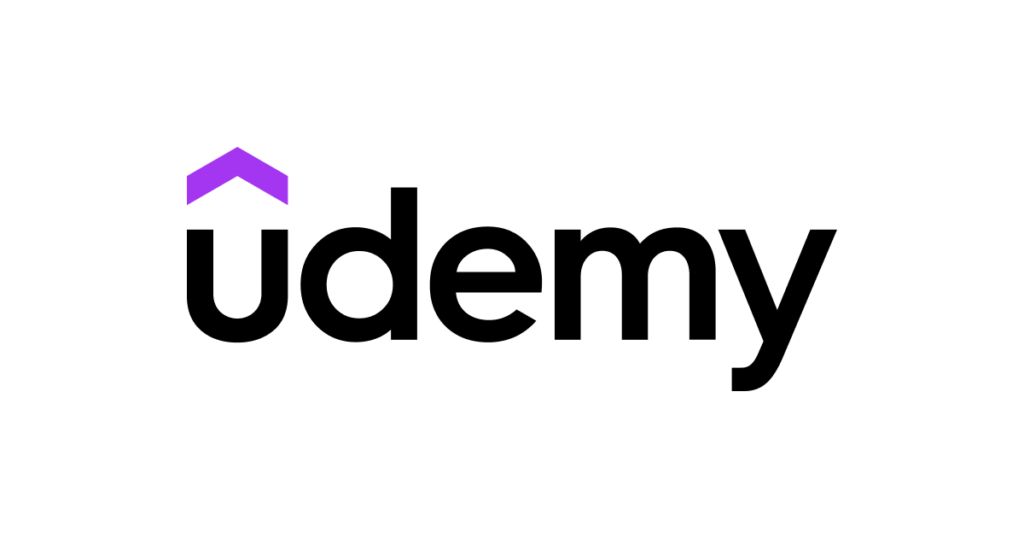 This course provides you with the entire toolbox you need to become a data scientist. This includes mathematics, statistics, python, advanced statistics in python, machine, and deep learning.
Benefits
I would add that the benefit to sign up for this course is that it is very cheap in price. At that price, you get full lifetime access on your mobile as well as TV. after completion of the course you get a certificate too.
Learnings
The contents of this course are: the introduction part means the basics, the various data science disciplines, popular data science tools, popular data science techniques, career in data science, etc.
Duration and Fees
This course has 64 sections which have 488 lectures and the duration is 29h 53m.
Fees: Rs. 3,499
7. Data Science and Business Analytics by Great Learning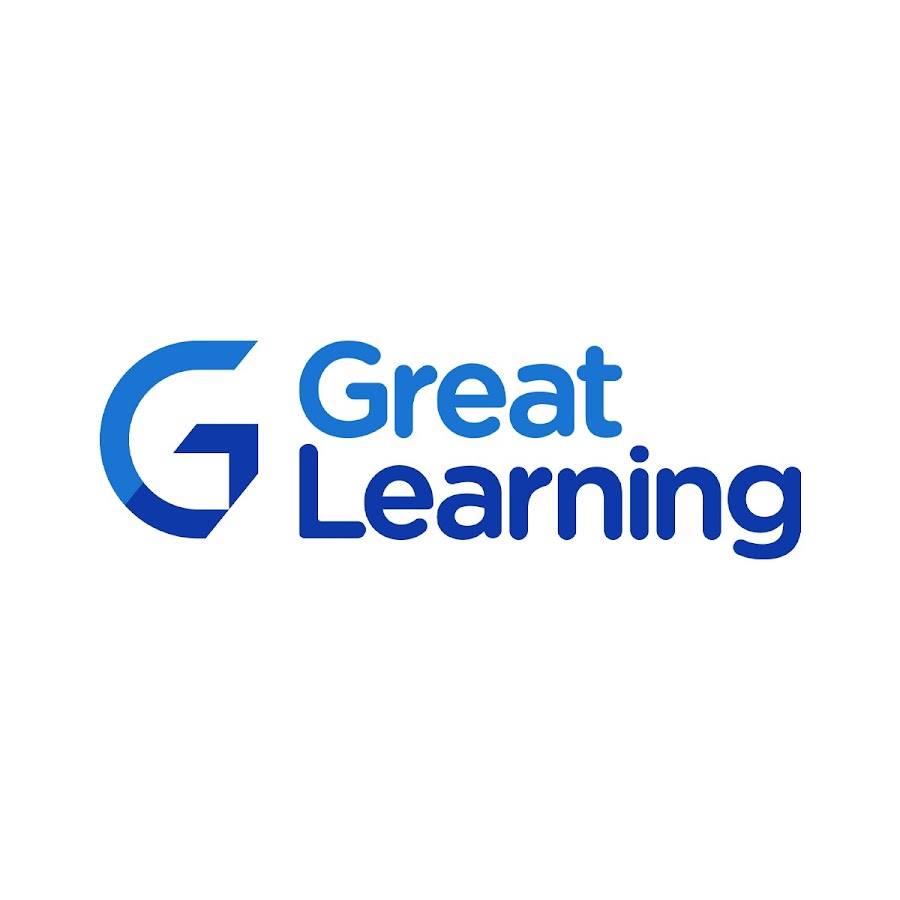 This is an online program mainly designed for working professionals. The learning course is through online pre-recorded videos and a monthly class with a university professor.
Benefits
This is a certification course. The certification will be presented by the University of Texas at Austin and great lakes executive learning. You will get the pre-recorded videos of all the course content and a live class by a university professor every month.
Learnings
Some of the course tools which you will learn are R, Tableau, Python, SAS, SQL, etc.
You will have the access to the GL confluence which is industry and peer networking events.
Duration and Fees
The duration of this course is 11 months.
Fees: Rs. 2,25,000+ GST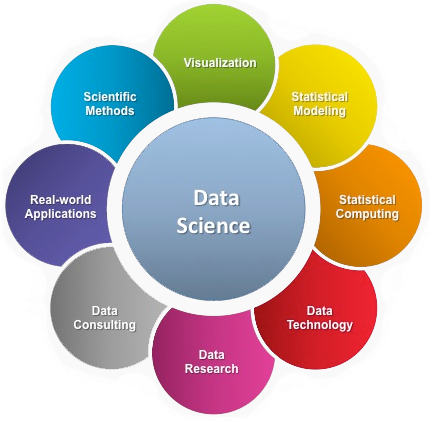 8. Data Science by IIITB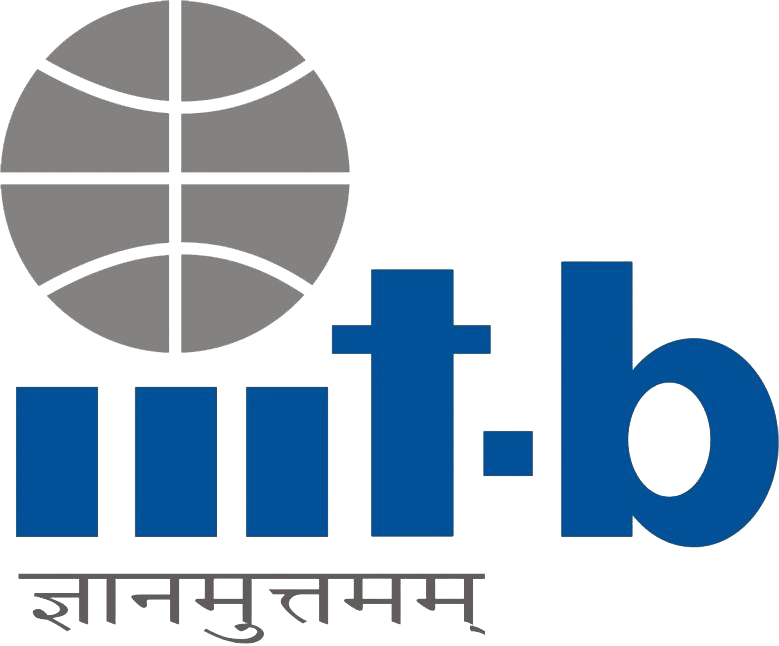 It is India's #1 online data science program, aligned to competency standards developed by NASSCOM in collaboration with industry and approved by the governments.
Benefits
You will get complimentary Python programming Bootcamp. You will learn 14+ programming tools and languages. They provide career mentorship sessions. The assignments which will be provided by them will be industry readiness and 60+ plus industry projects.
Learnings
The course content which you will learn is predictive analytics using python, machine learning, data visualization, big data, natural language processing. Some of the tools that you will learn are excel, python, SQL, Tableau, etc.
Duration and Fees
The duration of this course is 12 months.
Fees: Rs. 2,99,000
More information: https://www.upgrad.com/data-science-pgd
9. Data Science by Edureka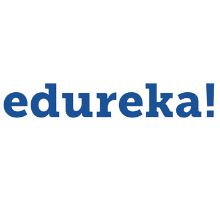 This course will help you learn the concepts from the scratch and help you master the data science course and all the other tools. This course is a collaboration with IIT Guwahati and is designed by industry experts.
Benefits
The classes will be online and instructor-led live sessions. You will get real-life case studies involving the implementations of data science with python. You will get 24/7 support from them and lifetime access to the learning management system. After successful completion, you will get a certification from Edureka.
Learnings
You will learn to programmatically download and analyze data. You'll learn data visualization and tools and techniques for predictive modeling. Tools which you will learn are R, tableau, python, SAS, SQL, etc.
Duration and Fees
The duration of this course is 250+ hours of interactive learning.
Fees: Rs. 89,999
10. Postgraduate diploma in Data Science by Jigsaw Academy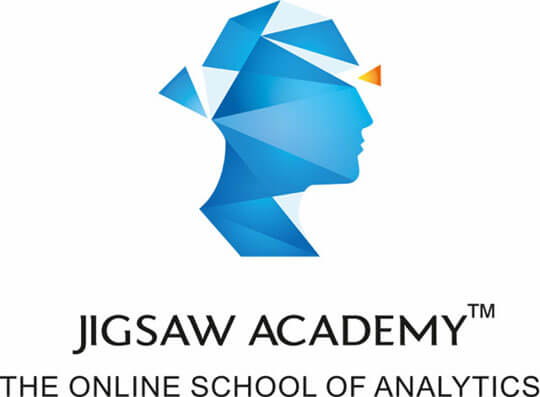 This is a comprehensive program that offers a perfect blend of data science and machine learning to help you transform into experts in data science professions. This course is associated with Manipal academy.
Benefits
You will be able to understand data scraping and RDBMS techniques. you'll learn emerging technologies and will get hands-on experience. They also offer a 100% placement guarantee after completion of this course.
Learnings
The tools which you will learn are Keras, NoSQL, MongoDB, TensorFlow, Python, SQL, etc. You will also learn data manipulation, visualization, analytics, artificial intelligence, sentiment analysis, image recognition, and many more.
Duration and Fees
The duration of this course is 6 months.
Fees: Rs. 3,50,000+ GST
Some more institutes offering undergraduates courses in data science are listed below:
BS in data science and engineering by IISER, Bhopal

B.tech ( specialization in data science) by Vellore institutes of technology

BSc in computer science – data science by Guru Jambheshwar University of science and technology, Hisar

Undergraduate courses in data science by SP Jain school of global management, Mumbai

B.tech in computer science – business analytics and optimization by UPES, Dehradun

BSc in computer science with data science by Bharathiar University, Tamil Nadu

BSc in Data science by Navrachana University, Vadodara, Gujrat

Bachelor's program in data science By Techni India University, West Bengal

BSc (Hons) in data science by AMET University, Chennai

BSc in data science by symbiosis skills and professional university, Pune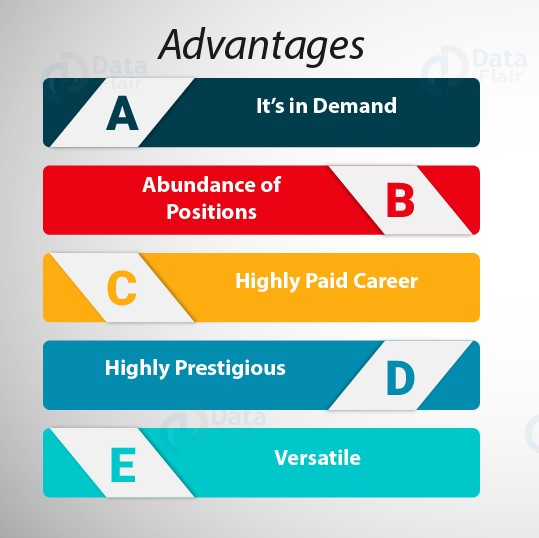 Conclusion
Data science is in high demand in today's world as most of the work in all organizations depends on the data scientist. Hidden trends and patterns in data science help in generating actionable insights that can perform and transform the operations of a business leading to being more efficient and profitable. Data science training is a preparation for the growing demand for big data skills and technology. It empowers professionals with data management technologies.
You get a lot of options in this field as there are many industries leveraging the power of data science. The jobs and work in this line will be profitable as the timings will be flexible. You will have the freedom of living your life with your job and you will have other options in this same field. You get to learn the most popular tools of data science, it is the knowledge you can never undo and will support you till you are working in this line.
Pursuing this course can give you a stable career in life and very impressive earning and experience. This line is never going to fall apart. There will always be work for a data scientist in the best organizations. These courses provide you with the best studies and projects you can ever get in this line. I have ranked them for you in such a manner which have the best to least good institutes for you. All you need to do is contact them regarding the course details and sign up.
FAQs
 Is data scientist a stressful job?

 This job profile is among the top 3 best jobs for work and life balance and it has one of the highest job satisfaction rates as well. It is safe to say that data science is not stressful. 

 What is a data scientist's salary?
The average salary for a data scientist is 7-8L per annum. With less than a year of experience, an entry-level data scientist can make approx. 5L per annum. Data scientists with 1-4 years of experience may expect to earn about 6-7L per annum. 

Can a fresher become a data scientist?
yes. There are many openings for fresher in this field. To become a full-fledged data scientist, you must be proficient in mathematics, statistics, and computer science.

 Do Data scientists work from home?
Yes, Data scientists could work remotely from anywhere as the job description mostly consists of analyzing data and creating a prediction model.
what is the focus of data science?
Data science is an interdisciplinary field focused on extracting knowledge from data sets, which are large, and applying the knowledge and actionable insights from data to solve problems in a wide range of applications domains.