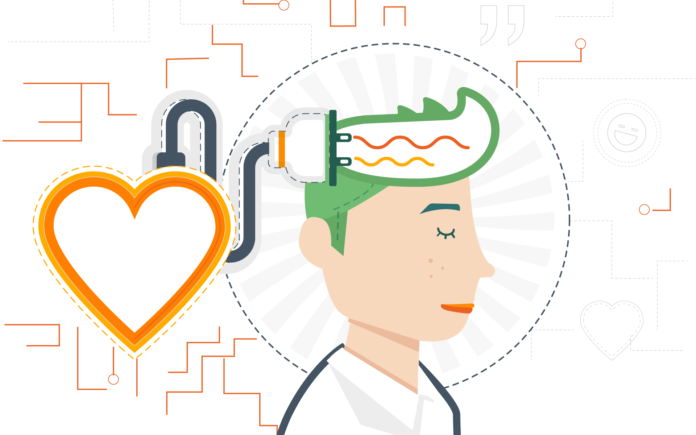 "There is no separation of mind and emotions; emotions, thinking, and learning is all linked."- Eric Jensen 
The extensive research in the fields of Neuroscience, Positive Psychology, and the science of emotions has kindled the interest and attentiveness in  Emotional Intelligence. It has become all the more critical than ever before. As rightly said by Marshall B. Rosenberg, "We are dangerous when we are not conscious of our responsibility for how we behave, think, and feel," and hence, rumpus in our surroundings now and in the future will call for our response rather than reaction. We are surrounded by emotional intelligence everywhere and at all times.
Hence, we understand the importance of EI in business because emotionally intelligent leaders think clearly under duress, make strategic decisions, and adjust to changing corporate environments with flexibility and focus. An emotionally intelligent leader significantly impacts others, reducing reactivity, fostering trust, and achieving corporate objectives. Salovey and Mayer (1990) pioneers in the field of EI, defining it as "the ability to monitor one's own and others' feelings and emotions, to discriminate among them and to use this information to guide one's thinking and actions."  These guiding thoughts and actions can help one maintain healthy relationships and manage behaviour. Thus, EQ accounts for four critical skills organized into two categories: personal competence and social competence.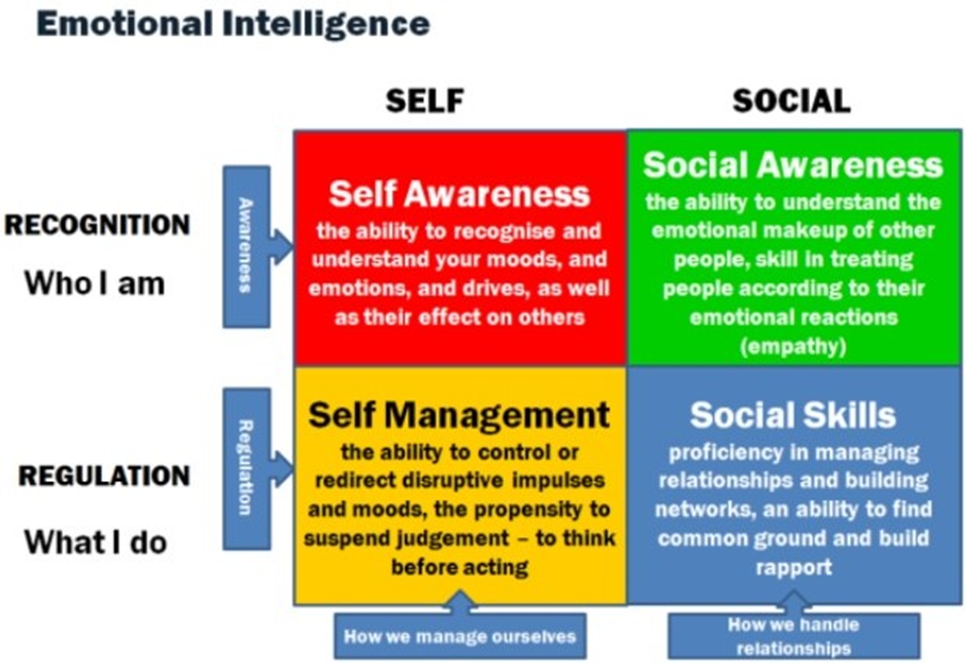 HR and EQ
Since Human Resources is a people's function, and emotions and actions are deeply connected, these need to be dealt with extreme sensitivity. When does an organization stand out? When are the employees of an organization happily productive? When are an organization's people ready to go beyond the call of duty? The list of questions may be endless, but the answer would root down to the culture and leadership- these are the two elements win or bust of any organization. Today, especially in these uncertain times and rapidly changing workplaces, HR professionals' duties are more demanding and intense than it's ever been. The role of HR has grown in importance and is now critical for the overall workplace "health." The leaders needn't only be resilient but show empathy towards their employees, not only being nice to them but understanding them, putting themselves in their shoes and beyond, and having a long-term view while adopting a strategic approach.
The company-wide growth can be driven by an inclusive culture where EI helps deal with all moods, stress, tensions, conflicts, and challenges. An EI-approached culture helps the leaders bring in meaningful conversations and makes leaders and employees willing to listen to each other. They provide a safe environment for people to express their problems, questions, complaints, and disappointments. They celebrate victories and work with their teams to figure out why they're having trouble and how to overcome obstacles. They recognize that emotions from outside the workplace can impact us, and they make room for it as well. Thus not only personal but also social competence is the pivot.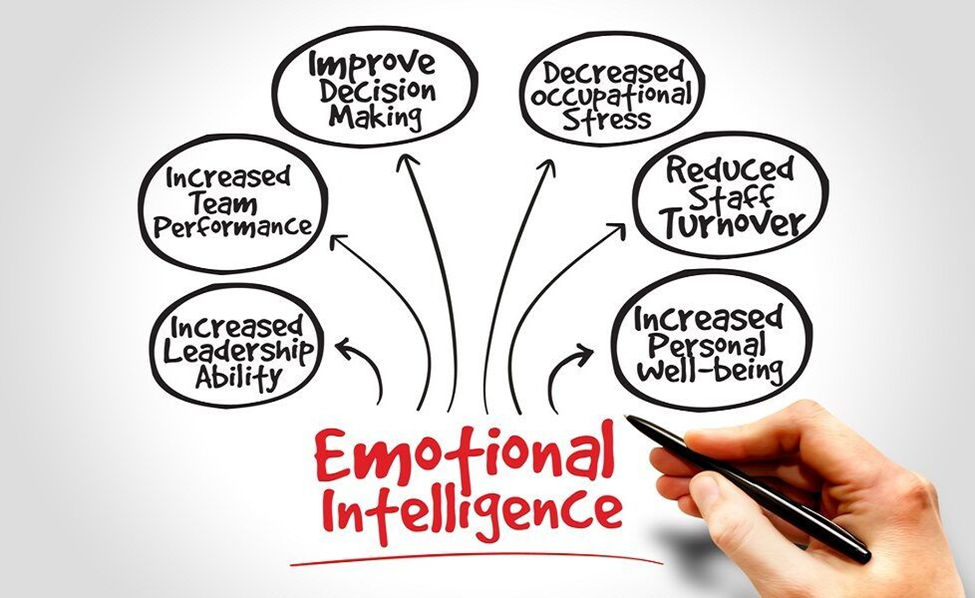 EI for Employee Improvement
In this tech world, trends are being driven by AI and robots, yet the show stopper is human-centricity. In the future of work, understanding emotions and aligning the vision with it will be the disruptor, and hence Emotional Intelligence will pilot Employee Involvement from employee's entry to exit. Emotional intelligence can help elevate the hiring process while also being a wise business move. It establishes an employer brand, and high-EQ candidates will add value to others.
Management requires employees to assist their coworkers, parents, or partners, juggling their jobs, families, and virtual Zoom lessons. People working from home may have feelings of loneliness, despair, and mental health issues that need to be addressed. As a result, they serve as unseen ambassadors for the organization. According to a recent CareerBuilder survey, 34% of hiring managers say emotional intelligence is becoming more critical for hiring and promotion. Furthermore, 71% indicated that emotional intelligence is more important than IQ in an employee. Also, EI, along with creativity, teamwork, persuasion, and adaptability, is one of the top five in-demand Soft Skills in 2020, according to the LinkedIn Learning 2020 Workplace Learning study, which is backed by a global survey.
As mentioned earlier, leaders can facilitate conversations; social competence will help handle challenging situations when dealing with non-performers; it will help catch the right questions for average performers and push beyond the star performers. EI will create a world where all parties involved in performance cycles will trust each other and set a platform to speak up their minds. It will help bring the talks to a maturity level where performance improvements plans are discussed, recognition of wins, and appreciation of mistakes. The virtual setup made it all the more necessary to have regular meets and feedbacks. All the reactions while dealing with performances should be responded to, be it happiness or anxiety, anger or bafflement. Combined with leadership support, managers can help create a happy, engaged, and productive staff. This is possible when all employees, leaders, and HRs have a high EQ and make educated decisions. While IQ and personality don't vary much as people age, EQ may be developed and nourished via education and practice. The first step is to make everyone aware of emotional competence. A proper training program should be designed to build and improve the understanding of emotions of self and others. HR can help employees and managers/leaders better their relationships by facilitating empathy and social skills training. Employees with a high degree of EI are more receptive to criticism, review, and conflict resolution, and they use it to their benefit while being adversely affected, particularly mentally.
Conclusion
During Covid, people struggled to stay relaxed with home and office boundaries blurring and concerns for families and surroundings rising. Here, HR can help personalize experiences for employees through employee assistance programs. This method will help them regulate and handle their emotions well. This approach will ease the employees' minds and earn a strong bond and loyalty. It will give team leaders the to talk beyond work, which will help understand an employee better and take a customized development plan for them and appreciate their strengths and weaknesses. It will enhance their productivity, and motivated employees are here to stay long as EI will help leaders establish well-knit formal and informal channels of communication which today is vital for smooth descending of values and operations of the organization. Thus, EI is a holistic solution to gain a competitive edge on the battlefield.