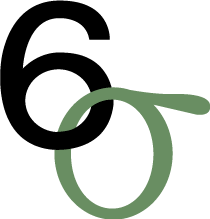 Are technical jargons such as Six Sigma, Lean and Lean Six Sigma confusing to you? Worry not, because you have arrived at the right place to figure these terms out. We shall define and discuss in detail these methods and their application areas. Going further, the question of what is Six Sigma certification can also be answered.
What is Six Sigma?
Six Sigma can broadly be defined as a bunch of techniques and tools to improve any business process. The method is heavily driven by statistics and data and is basically aimed at limiting process variations. has come to be widely used since 1986 when Bill Smith, an American Engineer with Motorola gave it to businesses outside.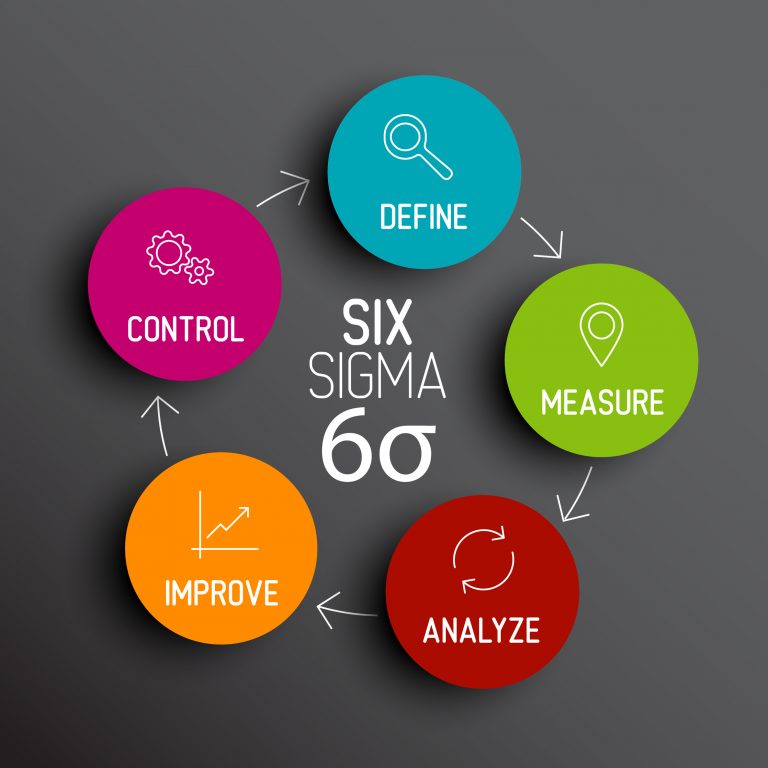 What is Six Sigma Certification and why is it needed?
The process of getting validation from a reputed institution by learning all the new-age Six Sigma skills is called Six Sigma certification. It is important because it serves as proof that you have become a professional at implementing the various techniques of Six Sigma. So, which is the best institute to learn Six Sigma?
Henry Harvin
Henry Harvin is a trusted name when it comes to Six Sigma Certification. In this course, the newest and most relevant Six Sigma skills are imparted to trainees. The course at Henry Harvin comes with numerous advantages. They are:
The Six Sigma certification by Henry Harvin is ranked No. 1 by reputed magazines like India Today, The Tribune, and Business Standard.
You are offered 12 projects over a span of 1 year post completion of the course training.
On enrollment, you receive a Gold Membership that entitles you access to the Quality Management Academy for 1 year. You will also have the benefit of accessing the LMS portal, BootCamp sessions, and all other resources on the portal for 1 year.
Projects covered at Henry Harvin
Studying the work-life balance in an organization of employees
Optimization of average call time in a BPO business
Reduction of defects in Die casting
Improvement of Total time and Rolled Throughput yiel

d
Benefits of learning Six Sigma at Henry Harvin
Develop skills for decision-making using statistical inferences.
Solve problems using relevant data.
Get access to 33 Professional Development Units that are necessary to maintain your PMP certification.
Derive useful information from data using several statistical and analytical tools.
Gain essential project management and leadership skills.
Become adept at developing high-quality products and services.
Develop skills to think from the customer's perspective every time.
Course Fee
Lean Six Sigma Green Belt certification:
Self-paced costs Rs 15,750, while the live online classroom spans 28 hours and is priced at Rs 17,500.
Lean Six Sigma Black Belt certification:
The self-paced program is priced at Rs 26,550, Live online classroom training comes at Rs 29,500.
Lean Six Sigma Master Black Belt certification:
The self-paced course costs Rs 53,550 and the live online classroom version costs Rs 59,500
Post Graduate program in Lean Six Sigma:
The self-paced version is Rs 80,100 and the live online classroom version costs Rs 89,000
Who can become a Six Sigma Practitioner?
The Green Belt certification in Six Sigma requires at least 2-3 years of work experience in areas of Green Belt knowledge. It is mandatory for candidates to have worked in a full-time, paid role. It must be noted the work experience of a paid intern, or any other course project work does not qualify as work experience.
Objectives of Six Sigma
The primary objective of Six Sigma is to enhance manufacturing quality by identifying and eliminating the causes of defects. Bringing down variations in manufacturing and business processes is another goal of Six Sigma. To achieve this, a lot of empirical and statistical data is employed. Six Sigma projects have domain experts who help execute the techniques effectively. Each Six Sigma project proceeds according to a pre-defined methodology and has defined targets, such as being eco-friendly by reducing pollution or improving customer outlook generally.
A manufacturing process can be rated on its maturity by a six sigma rating process which gives an indication of the percentage of defect-free products created. A six sigma process is one where 99.99% of all techniques to produce a single feature of a part are estimated to be defect-free based on statistics.
Applicability of Six Sigma
Six Sigma finds application in most large organizations. According to leading consultants in Six Sigma, companies with less than 500 employees are not ideal for the application of Six Sigma techniques. For organizations that are not in a position to afford Six Sigma Black belts, there are a wide array of tools and techniques that are applicable in small to middle-level organizations too.
Six Sigma Framework
The DMAIC framework is employed for problem-solving in Six Sigma. It has five stages. They are:
Define
This is the stage in which the objectives of the product are clearly outlined. A project charter serves as an important tool in this phase. It can be likened to a blueprint of the six sigma project. A project charter would have the following information:
Measure
This chapter outlines a Six Sigma project and has to be approved by the management to give permission to the project.
In this stage, process data is collected and process variables are measured. The baseline is estimated and metrics are compared with final performances. Overall, its objective is to achieve process capability.
Analyze
Comparisons of Root cause analysis is carried out at this stage. Complex analysis tools are employed to recognize the root causes of defects. Histograms, Pareto charts, fishbone diagrams are tools used to recognize the root causes of defects. Hypothetical tests are used to verify and validate root causes, that is Regression Test, ANOVA, Chi-square, etc.
Improve
Once the final root causes are recognized, solutions have to be drawn up to enhance the process. Steps to identify, test and implement solutions to eliminate root causes are part of this stage. Some techniques like the design of experiments, simulation studies, and prototyping are used in this stage to maximize process performance.
Control
Once the solutions are applied, the performance of the solutions must be analyzed and assessed. This is the stage at which the control system enters the picture. It is necessary to monitor the performance after the enhancement of processes. Control charts give an indication of the process's performance. Process standardizations and work instructions are typically a part of this phase.
Lean Six Sigma
Lean is a step-by-step systematic approach to reducing or doing away with activities that don't add value to the process. The ultimate objective of the Lean method is to result in high quality and improved customer satisfaction.
The Benefits of using Lean are:
Bringing down the process cycle duration
Minimizing the chances of defect generations
Optimizing the product or service delivery time
Cutting down on inventory level
Lean Six Sigma Certification
A Lean Six Sigma Certification serves to validate professionals' skills in identifying risks, errors, or mistakes in a business process and apply the right techniques to remove them. An individual would need a certain level of experience and proficiency to get certified in Six Sigma.
'Value' in Lean Six Sigma business processes
Depending on the type of business process and other industry factors, the term 'Value' is defined by the customer. Value is basically the price that a customer is willing to pay for a product or service. A process is a sequence of activities that convert inputs to outputs using several resources. Activities can be categorized into:
Non-value added activity: These are activities that do not add any value to the final products. They constitute all the wasteful steps. A customer is actually very upset that he should be paying for these activities. Thus, there are very high levels of customer dissatisfaction.
Value-added activity: These activities add a lot of value to the process. They are essential. They help to improve processes in productivity and quality.
Facilitating value-added activity: These activities don't really make a difference to the value addition offered to a customer. They are just there as a formality in the ongoing process.
Principles of Lean Six Sigma
An outside-in method is the source of success to Lean Six Sigma Deployment within organizations. A few fundamental principles on which these methods can be applied are as follows:
Customer Focus: Understanding and Defining 'quality' and 'satisfaction' from the customer's perspective and managing people and customers to deliver the best outcome should be the primary goals of any Lean Six Sigma deployment.
Defining Roadblocks to consistent quality : A lot of organizations don't have clarity about executing those things that matter the most to the customers and stakeholders and end up doing too many things at the same time. It helps to clearly define your issue and set your priorities according to them.
Eliminate Inefficiencies: Define very clearly what the customer thinks is a waste and is not ready to pay for. Distinguish between non-value added and value-added activities in the process.
Communicate and align people: Compatible and concise, seamless communication followed by training and handholding people across the organization is the fundamental step to get success with any change, especially with the deployment of Lean Six Sigma. Build people to be problem-solvers and get them excited about finding solutions to those problems. Develop a sense of teamwork that will enable people to solve problems as a team.
Be flexible: Change is the only constant in the world, it is said. At the same time, it is also a fact that change is inconvenient to people across the organization. This needs to be kept in mind while making sure organizational structures and management philosophies are drawn out. Markets are in a state of constant change and it is very crucial to keep an eye on what customers would look for in future. Being aware of this window every time, the business must be capable of dynamic shifts and a culture of flexibility and adaptability must be developed across the organization for the efficient deployment of Lean Six Sigma strategies.
Lean Six Sigma Belt
Let us understand in detail the different belts in Six Sigma. Belts basically refer to the various levels of certification within the Lean Six Sigma school of knowledge. Each belt denotes a certain level of proficiency, based on which designations and roles are decided in an organization.
Six Sigma Certification Levels
The various Six Sigma Certification levels are:
Six Sigma White Belt
This is the most basic level and deals with the basic concepts of Six Sigma. White belts are responsible for the smooth execution of change in an organization and coordinate with problem-solving teams locally that assist in projects.
Six Sigma Yellow Belt
At a slightly more advanced level compared to the White belt, you will know specific Six Sigma techniques to be applied at the appropriate situations. You will also assist project teams with problem-solving activities.
Six Sigma Green Belt
By the time you have reached this level, you have become fairly proficient at advanced analysis. You have also developed a capability to solve problems that have a bearing on quality. Many Green Belts are asked to lead projects while assisting senior Black Belts with Data collection and also analysis.
Six Sigma Black Belt
Black belts are the real experts and the real change-makers. They are qualified to train Green belts and also take the role of a leader in a project.
Six Sigma Master Black Belt
This is the peak of Six Sigma's achievement. Your responsibilities at this level include shaping strategies, developing key metrics, taking on a consultant role, and even coaching black and green belts.
Industries implementing Six Sigma in India
The industries in which Six Sigma is implemented in India are:
Information Technology
Manufacturing
Service Industry
Transportation
Healthcare Sector
Education Sector
Energy Industries
Financial Services sector
Military
Government
Pharmaceutical Industry
Retail Industry
Organizations for recruitment
TCS
Honeywell
HCL
Accenture
IBM
Genpact
Wipro
General Electric
Volkswagen
Unitedhealth Group
EMC Corporation
Xerox Corporation
Six Sigma Salary based on the job profile
As a Six Sigma Green Belt, an individual would be familiar with the tools and techniques needed to analyze any situation and also to resolve issues in the most cost-effective manner for the organization.
Six Sigma Salary for Green Belts are listed below:
Quality Manager: $90,272 annually
Process Engineer: $86,925 annually
Quality Control Manager: $76,129 annually
Business Process Analyst: $69,700 annually
Quality Specialist: $54,688 annually
Process Technician: $41,580 annually
Six Sigma Salary of Green Belt across the world
A Six Sigma Green Belt salary varies across the globe based on the individual's Six Sigma Skills, location, type of industry, experience, and prior qualification.
The average salary of a Six Sigma Green Belt is $81,000 annually vis-a-vis someone without a Six Sigma Certification who would make about $65,000 per year.
The average Six Sigma salary of Green Belt across the globe are as follows:
India: Rs 10,12,781 per year
Australia: Ranges from $93,762 to $133,742 annually, based on a person's Six Sigma skills.
Canada: Ranges from CA$62,475 to $83,701 per year.
United Kingdom: Ranges from 27,362 pounds to 40,669 pounds annually.
Six Sigma skills necessary to be a practitioner
In the competitive world that we live in, organizations are not just looking for job skills. Certification in Six Sigma skills is very beneficial too. As a professional with a Six Sigma Certification, you will be well-versed with all the principles and techniques that will benefit companies. A qualified practitioner will be able to quickly identify gaps in the business process. In turn, this helps in eliminating waste and reducing overhead expenses.
You can apply Six Sigma skills and methodologies can be applied to small and large business enterprises too. The principles of Six Sigma are not restricted to any one industry. These skills and methodologies can be applied to manufacturing and service-based industries too.
Six Sigma professionals could be from varied backgrounds. But, they need to have a few essential elementary skills which are common to most professions. These are:
Positive Attitude
In addition to having excellent Six Sigma skills, a practitioner must have a positive attitude and believe that any task or goal can be achieved. They must be optimists with good motivation skills to motivate their team. Going further, they must be empathetic towards their team members too. That is, they must be willing to share their Six Sigma skills with their team members.
Communication skills
A quality Six Sigma professional must be an excellent communicator. An ability to convey ideas in a clear and distinct manner is a must for any Six Sigma practitioner. They must have good writing and presentation skills too. An added responsibility would be the generation of project status reports, which would be shared by Six Sigma professionals with the stakeholders.
Management skills
One of the most crucial responsibilities entrusted to Six Sigma practitioners is to identify discrepancies and report them. There could be discrepancies in the budget, resource allocation, or new objectives from the client. They must possess the ability to take the team and stakeholders together.
A detailed understanding of business process
A Six Sigma certification program will cover all aspects of a business process. Going further, Six Sigma professionals learn these skills on the job as well. One of the most important roles that a Six Sigma practitioner performs is that of a mentor. They mentor new joiners in the team to maximize productivity.
Leadership skills
An efficient Six Sigma practitioner must be a go-getter and always ready to be the first mover. They must have the desired qualities to lead a team and encourage them to work to their true potential.
Conclusion
Six Sigma practitioners are in high demand as there is no company that does not want to invest in bringing down their cost of overheads. This ultimately helps these companies to enhance their profits. Six Sigma skills give these professionals the ability to bring down the value of wastage to 0. In addition, it also equips them with the necessary skills to make optimum use of the available resources.
Recommended Reads
FAQs
1. What are the different levels of Six Sigma?
Ans. The various Six Sigma certification levels are White Belt, Green Belt, Yellow Belt, Black Belt, and Master Black Belt. 

2. What is the average Six Sigma salary of a practitioner? 
Ans. There is no fixed Six Sigma salary for a practitioner. It depends on many factors such as the belt he/she has, experience, location, experience, etc.

3. Is a Lean Six Sigma course really worth it?
Ans. Yes. A Lean Six Sigma certification gives you the necessary boost to get a better salary and grow your career. 

4. Is Six Sigma certification suitable for freshers?
Ans. Yes. As a fresher, you would be eligible for the Yellow Belt and Green Belt Six Sigma certifications. However, for higher levels like Black Belt and Master Black Belt, you would need experience.

5. Is prior experience important to get a higher Six Sigma salary?
Ans. More than prior experience, having a Six Sigma Certification guarantees you a higher Six Sigma salary.