Introduction
Are you an aspiring content writer looking for a rewarding career? Do you want to learn skills to improve content writing? The first stage is to hone your article-writing abilities. It is not enough to simply write outstanding content. You must also find strategies to get it in front of your potential clients. Producing interesting content is one of the simplest methods to broaden the scope of your career.
In today's blog post, you will learn about 7 content writing skills and how to improve them for yourself. These skills to improve content writing is a must to become a successful content writer in the industry. To be precise, content writers are professional writers who are skilled in creating cohesive, smart, and original content. Creating great content helps to enhance engagement, drive and repeat customers, and educate new potential customers.
A content writer is someone who develops web material. Unlike copywriters, they create content that educates rather than sells. Copywriting is more concerned with sales, transactions, and lead generation, whereas content writing is all about sharing knowledge. They write long-form material such as blog posts, ad copy, product reviews, landing pages, news releases, white papers, promotional advertising, social media content, and other marketing and SEO content. They also create graphics, e-books, and other advertising resources to assist businesses in expanding their reach. Effective content writers establish the tone for the company's website and social media channels. Repeated consumers should be informed, as should potential new customers.
Being a wordsmith isn't necessarily enough to land you as a great content writer. There are also aspects of writing material that goes beyond simply scribbling words on a page. The material you create should have a specific goal in mind to assist you in reaching your final goal. Whether it's to assist a customer as a content writer or to help your firm grow, all of your writing will be oriented toward the end goal.
Why Improve Content Writing Skills?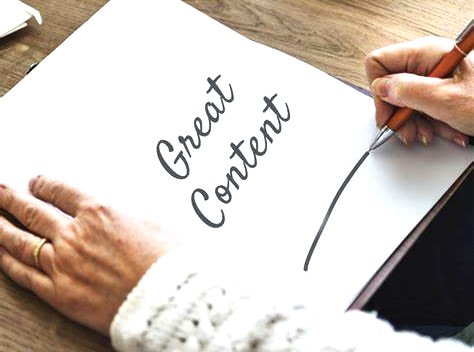 The goal of a content writer is to ensure that the viewer wants to visit your website. A website is an efficient tool for selling things. The industry is expanding at a rapid pace. The only path forward is to go worldwide at a rapid pace.
Every business is now online. The best way to make the most of it is to accept it with open arms. Knowing a bit of digital marketing will broaden your reach to potential buyers. And the first thing you should do is build a website.
You should only be able to market to your clientele if you have a website. When you have a website, people take you seriously. After constructing a website, be persistent to maintain it. If you want to learn the fundamentals of this field, then you should opt for a Content Writing Skills Course.
Simply said, content writing refers to the type of publication that is done to sell and support a brand's voice. This is related to online marketing. The primary initiative and goal of content writing are to drive consumer traffic for the growth of a company's product or service.
However, being a content writer is a difficult job to perfection. It necessitates researching at numerous levels and comprehending what is happening in the organization. Many of the needed content writing skills are put to use when you plan ahead of time. In the same fashion, these content writing skills should keep improving to become successful content writer.
7 Skills to Improve Content Writing
Outstanding Writing Skills
Understand Your Reader
Communicate
Proofread & Edit
Be Unique
Be SEO-Savvy
Marketing
1. Outstanding Writing Skills
To begin with, you must have excellent pronunciation, spelling, and sentence organization. This is simply a great starting as the absence of fabrication harms the content. The good news is that writing skills are simple to master. There are numerous websites, free spell-check apps as well as tools available online. A Google search will confirm or disprove your suspicions if you're unsure about a paragraph. Your content should address a layered message to the customers so that they make the right buying decision in case it is commercial content.
2. Understand Your Reader
Another set of content writing skills is necessary. Communication is a two-way street! Any writer who lacks this skill and writes purposely without learning anything about the reader is a flop. When you have no idea whom you're thinking about or who the target is. It's like shooting an arrow without aiming. You must investigate and carry out analysis of the audience. In the same way as advertising, utilize a buyer's individual and other approaches. Understanding the required content writing skills and the needs of your readers. It is one of the most significant components and an incredible talent to be a professional content writer. So you must understand who your reader is. Generate content that is accepted and shared.
3. Communicate
To provide the best results for the business, brand, and readers, a content writer must be naturally communicative. You must explain the article's main points using words, photos, a combination of the two, infographics, facts, vital data, critical statistics, and any other information that improves the utility of your content. The goal should be to communicate as thoroughly as possible to the readers so that they too benefit along the way. This is one criterion that remains consistent throughout the content creation process. Furthermore, you must collaborate with other individuals and teams in the organization to determine what to write and which elements are critical to cover. In order to avoid confusion, communicate with your client. Writing entails numerous communication methods, especially when dealing with clients. Make certain that there is no room for error. Your efforts will be remembered by the client.
4. Proofread & Edit
Part of being a good content developer is being willing to edit and improve your work. After finishing an essay, take a little pause and remove your writer's hat. So go back down and put on the editor's hat. This is one of the most significant content writing skills. Checking for problems after you've written the initial draught of your blog post can take some time. You might believe it's more effective to spend that time performing some blog maintenance or making some changes to your blog. Instead error-free, high-quality content delivered less frequently is preferable to error-free, low-quality content delivered more frequently.
5. Be Unique
Being distinct is the core of being original, especially when it comes to content. Looking distinctive is a crucial attribute, not only for readers but also for SEO considerations. Posting duplicate content on the site increases the likelihood of Google discovering it, and as a result, you may be penalized. If you imitate someone's postings in industries, such as marketing, you could be sued for trademark and copyright infringement. These are serious as well as costly crimes. Therefore, you must be creative not only with your words but also with your ideas. It is one of the most critical requirements to improve content writing skills. A well-written piece of content is nice, but a well-researched piece of material is even better. The goal of creating content is to pique your reader's attention and present them with as much useful information as possible.
6. Be SEO-Savvy
When we think of Content Writing, one of the first things that come into our mind is SEO. You cannot allow individuals to link to your website without the assistance of a third party. And if you have fascinating material, customers will come. They will probably come to you if you work on Search Engine Optimization (SEO). Certain keywords must be included in your article for it to rank higher in search engines. And only then will you be at the top of the results list. It will result in increased searches and traffic to your website. The importance of readability in SEO writing cannot be overstated. Maintain consistency in your writing and make it apparent. Photos are a great way to get started with SEO. Blogs and image posts receive 94% more views than non-image posts.
7. Marketing
You don't have to be a marketing expert to be a content writer, so having some marketing knowledge won't hurt. When writing text, don't try to edit it at the same time. First, write the manuscript; then, finally, edit it. Being a great marketer can help you meet the needs of your customers. Content marketing, in conjunction with marketing, assists in delivering the content that your client needs. Understanding the customer's expectations following the communications strategy aids in the delivery of the correct content. As a result, your marketing knowledge will help you to become a great writer.
Key Tips to Improve Content Writing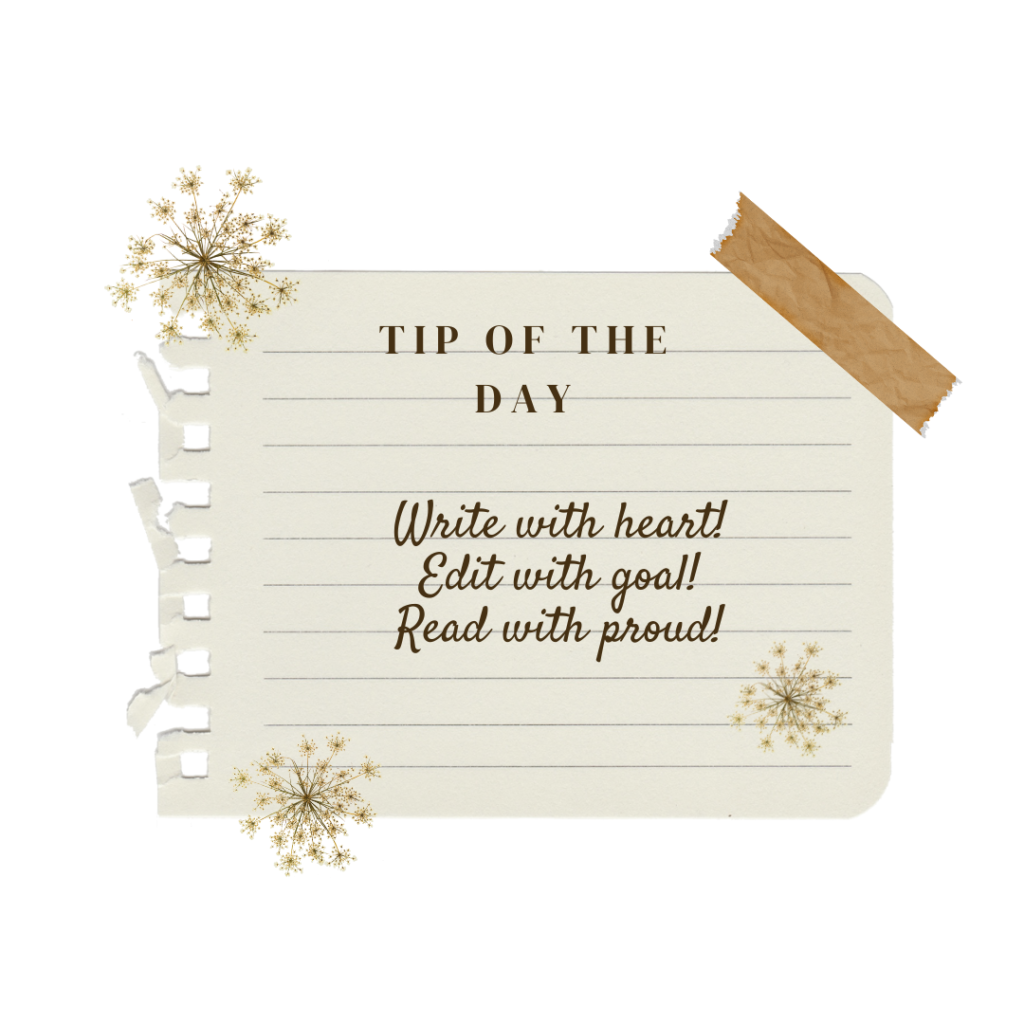 Aside from the dynamic tendency of trends, client tastes also shift. Your demographic target may change your writing preferences. Something that is now common with them may be out of place in a few months or just a few weeks. Keep evolving along with the internet's ever-changing tide to become a strong content writer.
Refresh your memory on the fundamentals, as they never change. Certain rules can be broken when you are too imaginative. However, keeping an eye on fundamentals can help you get back on track. There are also numerous online resources available to help you brush up on your basic content-writing skills.
Pitch your ideas in a manner that not only expands your audience and catches user interest, but also allows you to create relationships with niche-related people and blogs. Indeed, social media and SEO work together like two pieces of a jigsaw puzzle. If you do well on social media, your post will also surface in search engines.
While Google search is invaluable for analysis, there are other resources you may be overlooking. Quora, Reddit, and other community-based websites are frequently confidential knowledge goldmines, but the issue is always, "Is this knowledge accurate?
Concentrate on creating material that is new, valuable, educational, and timely. The quality of the material is graded by search engine algorithms.
Write every day, even if you are only a part-time content writer. After all, perfection is attained via practice.
Make reading a daily habit, as well. Be inspired by the tone, writing style, and language of other good content writers, and read their work.
Do not undervalue the importance of research. Whether you are an expert or a novice, reading relevant and valuable material keeps you up to date.
Last Thoughts
The good news is that you can work on acquiring these skills to improve content writing even if they don't come naturally to you at first. Developing these skills is a significant task that will impact your career. Begin by reaching a large number of audiences with your exceptional content writing skills. You must be prepared to receive both constructive and harsh criticism. There are occasions when you make blunders that go unnoticed even after proofreading. After all, you are merely a human being. Accept valid criticism and focus on being a more prolific writer while you strive for that elusive perfection. Don't allow your craft to be hampered by negativity. This is one of the most important guidelines for a successful professional career in content writing. Taking a recognized content writing course is a booster for your winged career in the content writing field.
Check Henry Harvin Reviews
Also check,
FAQs
Q.4. How do I ensure the information's credibility?
Prefer to learn about a topic via popular journals, as well as published studies and reporting from trustworthy news organizations, publications, and so on. Do thorough research from credible sites and resources to avoid any misinformation.
Q.5. How should I stay motivated amidst the chaotic working hours?
Being a content writer, you should be creative enough to experiment with your content structure and style. Despite the chaotic working hours, creativity will boost you to stay motivated.