Sayed Hasan
The complete journey from day 1 to end was superb. Learned a lot from detailed description shared by trainer. Minitab and project scenario was best for me.
I could able to utilize my understanding of this course in my Realtime problem solving activity.
Trainer knows the subject very well and able to describe in a very simple way to understand easily.
---
Deepali Dholeaye
Behind every successful student their is a good teacher. Thank you Debasish Mukherjee Sir for making us understand the Lean six sigma (green belt) in a very detailed manner. Lesson are very engaging, useful & must say he is very patient with everyone during learning sessions. I will highly recommend Debashish sir for Henry Harvin education to anyone interested in learning.. Six Sigma Green belt will surely help us to grow in our career.
Thank you..
---
Vishnu Nair
I have joined the Six Sigma Green Belt course and our mentor is Mr. Debasish Mukherjee. I really like his sessions as he carries lot of knowledge and experience and the best part was that he use to share his real life experience which brings more value.
Only issue with Henry Harvin I had is, after sales service from their CS Team who never responds on time.
---
Preet pal Kaur
Best Faulty of Six Sigma " Sunil Aggarwal"
I have done the Green belt with Sunil sir, and was waiting for his class only, for the black belt also, because the way he connect with the students are very impressive and he makes any topic so much interesting, which helps to learn and understand things faster and easier.
---
Isha Singh
I am taking python course from Henry Harvin where Ankit Sir is my instructor he is a very thoughtful teacher who puts a lot of thought into how he presents the material. He makes coding very simple for me, I would highly recommend to anyone interested in learning.
---
Manish Kumar Sharma
Analytics course from Henry Harvin by Ankit sir
I am taking Analytics course from Henry Harvin. The instructor is Ankit sir. He is the best instructor I ever come across. His teaching style is very practical and in depth. I am happy to choose this course and have Ankit sir as my mentor for this course.
---
Arpan chatterjee
Six Sigma Green Belt Certification Course
It was an amazing experience with the course. All the details are explained very minutely with layman language to everyone undersatnd. All minitab excersies are performed with proper hands on experience manner. Batch head count was perfect for oniline classes avoiding any kind of unnessary waste of time and chaos. Trainer Debashish Mukherjee had made the training session very interactive with solving queries, asking pop up questions, discussing with everyone on every sessions. The best thing I enjoyed all processes have been explained with live examples that we need to deal on daily basis for better concept clearing.
---
Katya Shivhare
I just completed my L-1 korean language from henry harvin taught by Gaurav Sir. It was an excellent experience with lot of great learning techniques.He also made everything easily understandable and fun. Looking forward to start my L-2 with him.
---
Deepshikha Sharma
I have joined HR Generalist course with the institute.
The trainer – Kratika Jain makes the concept of each topic very clear and classifying all the topics in easier way which is very simple to understand as well as set in mind in one Go
---
Rozi rozi
Debashish sir Review
Extremely professional, have excellent knowledge transfer skills with sharing real life examples and trying to make everyone participate actively.
Clearing concepts, Clearing doubts and revision are few of the many strength areas.
---
Mathew Francis
@Parag Kumar
I strongly recommends Henry Harvin to those who wish to learn PMP course. The course contents are precise and I would like to thank for the helpful guidance provided by the tutor Mr. Parag Kumar. I am happy with him who is very efficient and shared his knowledge and experience with me.
---
Madhulika Rawat
Glad to choose Henry Harvin for Six Sigma
Glad to choose Henry Harvin for Six sigma course. My trainer Mr Debashish has helped to understand in-depth about this course by giving real life scenarios, teaching in-depth about Minitab and solving our queries.
---
Sidharth
Excellent trainers that have a good practical knowledge about the courses. They teach with full dedication and keeps the session interactive and engaging.
Ensure participation and satisfaction of every student.
---
Amit Saurabh
@ParagKumarJana PMP Instructor
@ParagKumarJana PMP Instructor: Today's session was quite interactive. Today's session was based on Project, Program, and Portfolio. These were very well covered. The teaching method is awesome as we are getting to know even the minute things. Thank you, Amit
---
Alex Thomas
well informative and very organised course
well informative and very organised training session with a knowledgable trainer (Mr. Debasish). I am so happy to get invoved in this course of six sigma GB and looking forward to join for a BL session soon.
---
Rashmi Singh
My experience with Content Technical Writing course
After much research, I have enrolled for CTW course here at Henry Harvin. I have completed three sessions so far and I am happy that I opted for this course. Our instructor (Dr.Amar Nath) is very knowledgeable and he explains all the functionalities in a way that's easy to understand and apply. Although practice is a must. Looking forward to the rest of the course.
---
Rachel Mawer
Amazing faculty
The trainer Swapnil was ecstatic. The TEFL course was executed very smoothly and trainings were apt and to the point. Shout to my Trainer Swapnil who made the course interesting and very approachable.
---
Swapnil Murkute
PMC Course
Many misconceptions about Project, Product (Program ) and Portfolio Management were cleared in the preliminary session. It gave an insight into product management with several corporate concepts. Tutor Parag made it easy to grasp the topic.
---
Dhiraj Shetty
Trainer Gaurav Singh was excellent and covered the learning process for the Korean L1 class, professionally and with much patience and prowess. Look forward to L2 with much enthusiasm Gaurav Sir!
---
Rick Maity
I have taken the full python development course with Ankit sir and have been able to cope with the lesson and get a deeper knowledge of the same. I would recommend everyone to opt for Mr.Ankit
---
Gowtham Murugan
I joined lean six sigma class under sunil aggarwal as my mentor. I'm very comfortable the way he handle the class. I'm sure at the end of training, learnt sometime valuable in my life. Would thank sunil sir for sharing their valuable experience and Henry Harvin for arrangements.
---
Krishna Priya
I have joined henry harvin payroll…
I have joined henry harvin payroll course which is worth in joining…the trainer mentor and the courses and classes are awesome which is fulfilled my expectations. Trainer Sarita mam is very much dedicated and the practical and theoretical classes are out of the box experienced.
---
PURNIMA MANGLA
My A2 level French session trainer Jovita Kagoo is very thoughtful who puts a lot of efforts into how she presents the material. She was very patient with everyone in class. I am very thankful by joining Henry Harvin.
---
ME ANUJ KUMAR SINGH
The Data Science course boosts my confidence to learn the new course with the best course structure. I did the course by watching the recording sessions. But the mentor cleared all my queries by replying to the mail.
---
Pravin Palve
A2 GERMAN COURSE
Well designed course will all aspects of language lerning cobered by tutor. The batch sizes are small and classes are interactive.
But need to increase the total course hours because all tutors have to rush to complete the content. Rest all is good!
---
Arpit Jha
Professional Institute with Great Faculty
HH is very Professional and ensures we get all the things that are offered before paying the fee. I got trained by Sunil Aggarwal sir and his approach to make his student understand is unique and effective. I enjoyed all the classes and learned new thing in each class apart from my regular course which we can use in our Career.
---
Kajol Shrivastava
Great experience in HR generalist course
It was a great learning experience in Henry Harvin University. Karthika ma'am guide us very well & we have very interactive session. Now looking forward to learn more.
---
Sanjana Saxena
Post Graduate Program in Accounting and Taxation.
I came to know about Henry Harvin from a close friend. I was a little anxious whether I will be able to understand the course but the course is structured in a way that it was easy for me to get my basic concept cleared and also the faculties were very helpful, cleared my doubts patiently.
---
Bhavna Chaudhary
I completed french A1 and A2 level courses from Henry Harvin..the experience was great and learning was smooth..My instructor Jovita Kagoo was helpful and made understanding easier with her skills. Had a great time learning with her.
---
Saroja Rajagopalan
A1 – German
My experience was really good. All the classes were interesting and informative and I liked learning the language. The instructor was very helpful and taught things well. The topics taught were well explained and I understood all that was taught. Overall, it was a wonderful experience.
---
Rashmi Singh
MLT course in Noida provided more than expected towards the learning path. Thanks to the faculty members for the best course module.
---
Shyam Singh
There is a positive experience while take the course
The HR generalist course I picked is the best course that I came across. There is a positive experience while take the course. The whole class and trainer helped me to learn the course.
---
Angela Sharon
HR generalist course review
The classes are very informative and interesting, the trainer is really good when it comes to explaining and clearing doubts, overall the classes are good.
---
Shifa Pathan
"one of the best decision I have ever…
"one of the best decision I have ever made "
I enrolled for TEFL is one of the best decision ever made ..our educator nirmala mam…i found her very interesting and thoughtful who shares lots of knowledge and represent every module material in an innovative way her pedagogies are the best i ever found…her lesson were engaging ,useful,and very patience with everyone in class she encourages and motivate students and pay attention to every student in session…i would highly recommend nirmala mam as one of my great experience..,.
Thank you
---
Sana khatun
TEFL 120- hour Henry Harvin
I appreciate Nirmala Mam as my trainer for TEFL Henry Harvin .I really like the verbling platform as a student.The way Nirmala Mam is interacting with students making learning so interesting was just outstanding . Her expertise in teaching has put my mind at ease. She is one of the best teacher I ever seen, friendliness and congeniality.she has a very good engaging personality and teaching style .clear objectives for lessons, effective discipline skills,Good class room management skills.
Thankful to Nirmala Mam, and also to My RM ( Nitesh sir ) ..
---
Nagendra
I joined the Lean six sigma green belt course with Sunil sir as the mentor. Its been such a nice experience. He teaches in a totally different way, not sticking to the regular PPT way. His examples and the way he engages with class is worth appreciation. Thank you sir
Nagendra
---
Grishma Prabhudesai
I have enrolled for Lean Six Sigma Black belt course and I am grateful to our mentor Sir Hem Raj for his efforts and excellent teaching on key important concepts. The course was very helpful and interactive. I would like to thank sir Hem Raj for his constant support and help.
---
Nitin Chauhan
I joined German A1 classes about 2 months back . A well designed curriculum and our instructor Shalini Singh takes lot of effort in making us understand the concepts. Overall a good experience.
---
Shruti Prasad
To be honest I was a little anxious and a lot scared initially before the classes started if I had made a right decision joining these medical coding classes which are online! But once my classes started, everything good that was mentioned about them on the website came true! I'm especially thankful for my tutor, Ms. Deborah! Very cool and knowledgeable lady! There is not one thing that I'm dissatisfied with! So thank you HH and my tutor Ms Debora!
---
Komal Yadav
it's good and the lectures are very informing also the lecturer kratika jain ma'am is very good at what she is teaching and her work
---
Preface
"Focus on value creation" is the success mantra of Kounal Gupta, the CEO of Henry Harvin Education. He is passionate about creating content and fondness to connect the dots between ancient history and the future. He has honored 40 under 40 award-winning Edtech entrepreneurs. Kounal Gupta is the author of 6 Research publications including an Award-winning Research publication in the Six Sigma domain by IEEE.
Henry Harvin is a leading organization that focused on sustaining distinct patrons from industry and academy. They were into the business of training, skill development, assessment centers, content writing services, and higher education. Henry Harvin's learning solutions are of many inputs and data points which are compared using complex analytics. The final translation of the research is to ensure depth in subject knowledge, experience, and capability with high-quality delivery.
Henry Harvin Education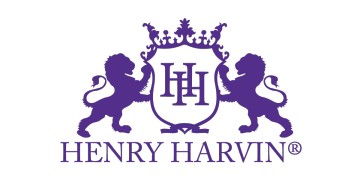 Henry Harvin is the trendsetter in defusing professional and technical certifications in India. With the understanding of specific requirements of the Industry, it had focused on providing courses that add value to the career. Henry Harvin course helps both aspiring and professionals, and relies on domain knowledge and skillset to explore in the field. It is a global education technology company. To honor the first president of prestigious Harvard University and his contribution to the education industry Henry Harvin is named after Mr.Henry Dunster. In 2016, Henry Harvin launched a course on GST and become the first Edtech company. It attained mass admiration and got starring in India's supreme media channels Hindustan Times and Aaj Tak. In 2017, Henry Harvin launched Sixsigma and business analytics. In entire Asia, HenryHarvin was the first Institution to launch CDCWcourse.Considering the remote students and their upskill, they started delivering classes in live online mode.
Henry Harvin's Academy
Henry Harvin institution has dedicated academies for all its courses
Analytics Academy
Writing Academy
Finance Academy
Law Academy
Management Academy
Digital Marketing Academy
TEFL Academy
Coding Academy
TEEN Academy
Blockchain Academy
Cyber Security Academy
HR Academy
Entrepreneurship Academy
IT Service Management Academy
Paramedical Academy
Cloud Computing Academy
Summer School Academy
SAP Academy
Teacher Training Academy
Language Academy
Henry Harvin is a multi-award-winning organization that holds the laurel of being the best out of 5 fastest-growing Edtech startups in India,2021, to Higher Education Digest's survey.
Henry Harvin's GST  Course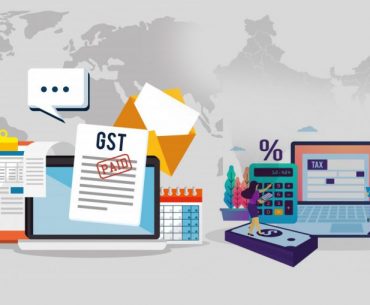 Henry Harvin Education GST Certification Course has360-degree approach to all or any aspects of GST with job oriented. With professional-level coaching, students of Henry Harvin's GST practitioner's course attain knowledge of all practical aspects of GST like registration process, filing of returns, TDS compliance, and refunds. .. In India, Henry Harvin  Education Course Ranks #1  by Tribune India. It ranks innovator in the industry of GST courses in India. It covers trending topics like GSTR 3B, GSTR1, and GSTR2A with 100%practical training on GST. Henry Harvin's GST course offers free one-year membership worth INR 4000. The GST course of Henry Harvin provides Live projects, Guaranteed internships, and, skill enhancement sessions.  In India, Henry Havin'sGST course certification is the first GSTpractitioner course. Henry Harvin's GST is featured by a top media house they get GST practitioner certification from Govt. of India recognized Institute.  Henry Harvin GST course has duration of32 hours instructor-led to core session. Henry Harvin's sGSTcourse has Award-winning trainers. Henry Harvin is trusted by corporates and colleges. IIMs, IITs like Abbot Pharma, Avon, Cosmetics, Hostbook, NTPCS, SABMiller, Apollo Tyres, Deloitte, Fidelity Investments, and All IIMSHenry Harvin's GST Course in India, the students can understand practical issues faced with GST and with focused FAQsessions.
Henry Harvin Gst Course Reviews Videos
The benefitsofHenryHarvin 's course is to resolve doubts on GST during and after training with the experience of computer-based practitioner training on GST. Henry Harvin's GST course participant can earn industry-recognized certification with pioneers, India, Today, Business World, and Mail today.
Henry Harvin's GST course offers in other cities like Chennai, Mumbai, Lucknow, Ahmedabad, Bangalore, Visakhapatnam. Kolkata, Noida, Delhi, Gurgaon, and online.
Some of the popular other courses of Henry Harvin business Accounting and Taxation course, Business Analytics Course, SAP FICO course, Income Tax course, and HR Payroll course. Henry Harvin's teaching methodologies are well-researched and their course curriculum is up-to-date with the developments within the GST domain. GST course Fees are Rs 12500/- Henry Harvin's GST course provides study material and handholding even after completion of the GST courses in India. In India Henry Harvin GST Course got recognization by the Government.
Henry Harvin's Lean Six Sigma Green Belt Certification Course
Ranked No 1 Lean Sigma Green Belt certification course in India is Henry Harvin's. It is considered among the Top 5 by Tribute India and Business standards. This is aligned to IASSC with the Book of Knowledge. This course combines Lean and DMAIC methodology. The combination imparts the key skills. The course gains the experience of 12+projects. Tr Henry Harvin's Lean sigma green belt training course curriculum is aligned to the IASSC BOK (Book of Knowledge) and holds value in the industry. One year gold membership of the management Academy with 24/7 life support and access. The Lean Six Sigma skill's of Henry Harvin is considered to help in the enhancement of business processes, performance, and quality.
The Lean Six Sigma green belt course will equip the students with the methodology of the tool Lean and Six Sigma. Henry Harvin's Lean sigma green belt certification course has all the aspects of lean six sigma such as Define, Measure, Analyse, Improve, and Control (DMAIC).
Learning Skills and Career Benefits of Henry Harvin's Lean Six Sigma Green Belt Course
The students Cultivate the capabilities for statistical inference-based decision-making and data-driven problem-solving skills. The students receive skills to explore, analyze and solve management problems using 20+ management tools with access to 33PDUs, required to maintain the PMPcertification.
The students learn essential project management and leadership skills and use data from various statistical and analytical tools.
Learning this course the students are able to develop the capability to look beyond the present field with this domain and industry-independent methodology
Certified Six Sigma professionals are eligible to support a startup with improved process quality and performance that leads to high-quality products and services
They can distinguish your profile from peers during job interviews with high valued skillset
Henry Harvin's Business Analytics Course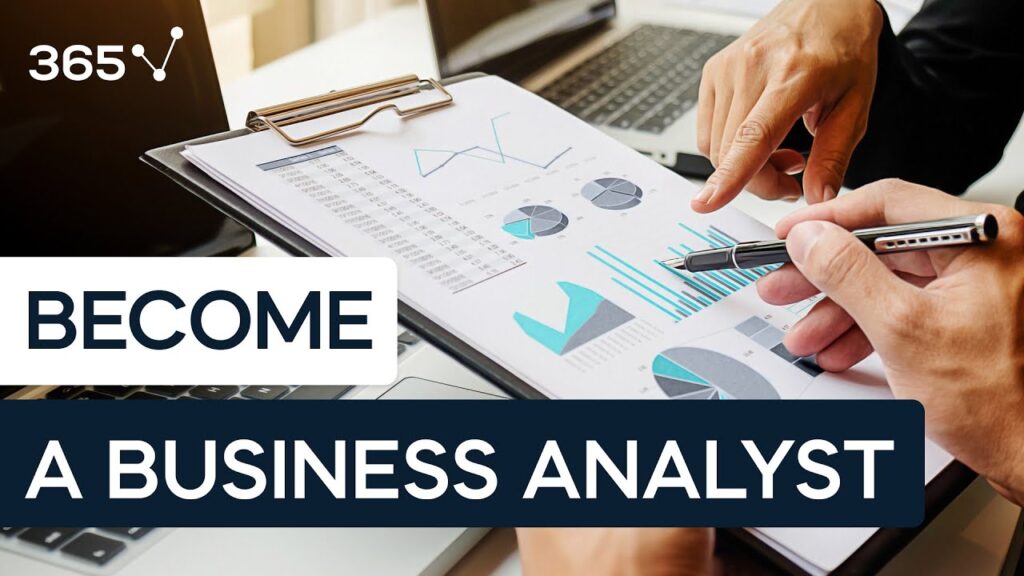 Business Analytics certification training course.
Henry Harvin Business Analytics practitioner course, Henry Harvin certified Business Analytics practitioner course, ranked top Analytics course. It is recommended by IIM Ahmedabad and IIT Bombay. Henry Harvin's this courses are trusted by 160+corporates and 60+colleges.
The Perks of this Course
This course is a 32-hours instructor-led training and certification program. It provides 1-year membership for the students, which includes live projects, guaranteed internships, weekly job support, recorded videos, and the monthly brushup session. The best part is the interview skills with career services while pursuing this course.
The popular pedagogy, GCAO enables the professionals to understand analytics-based decision-making to drive the company's ROI.
The Benefits and its Career
By learning this course, the students can attain profound industry best practices for data measurement and analysis. They can communicate business objectives in a focused manner with data analysts. This course helps the students to evaluate the results of data analysis better and develop goal-oriented business strategies. . They can earn a rewarding certification with a Hallmark of global credential -CBAPprofessional added next to their name. The students can get promoted in the current profile with the most in-demand skill and the most rewarding fields of today.
Henry Harvin's Content Writing Course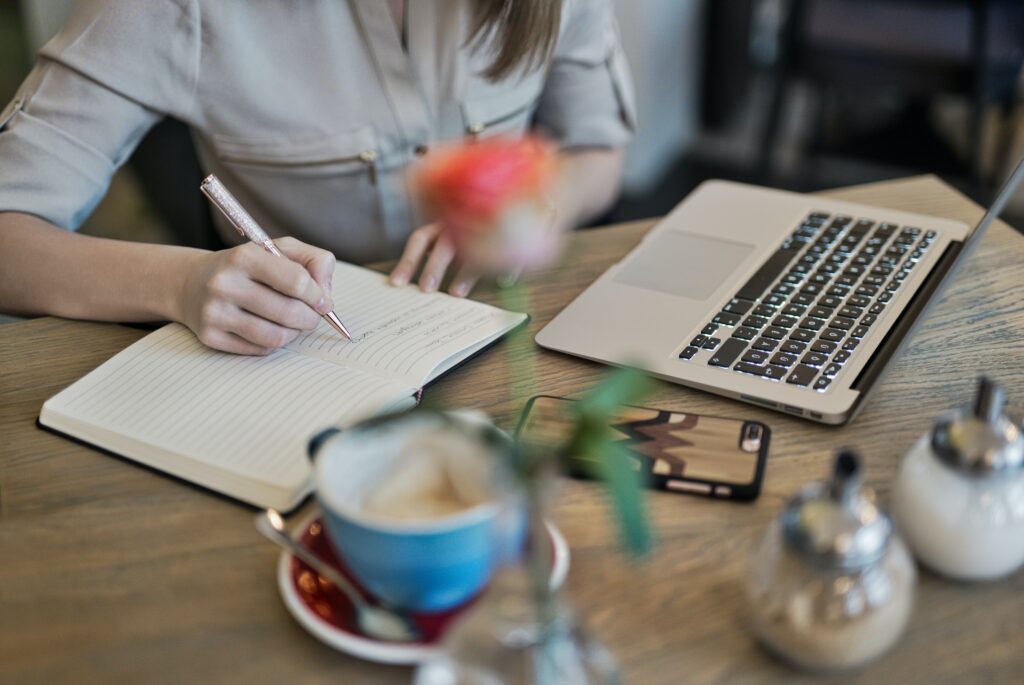 Content writing course is a popular course of Henry Harvin Education.
Henry Harvin's content writing course ranked among the top 5in India by India Today. The content writing course offers 36 hours of live online interactive sessions with globally recognized CDCW certification.
The students can learn 30+ content types. The students of this course experience professional content writers with industrial standards. The students were able to develop essential language skills to write for international clients and they were able to earn with online projects and were able to write on any topic with the advanced skill, which is attained by Henry Harvin CDDW course. As a writer, they have to engage their targeted audience with their effective content strategy. Writing Academy of Henry Harvin provides 1 gold membership,100%placement, internship assistance, and project support for their CDCW professionals
The 11 Modules and 2compliment modules.50+tools are taught in Henry Harvin's CDCWcourse. Henry Harvin content writing course's live-online classroom sessions fee structure is INR15,000/The students were monitored by award-winning trainers.
writing academy of Henry Harvin explores popular courses like technical writing courses, copywriting courses, creative writing courses, research writing courses, Instructional design courses
Final Words
No matter. the course you would like to take and shape your skills and kick start your career path. I personally like to suggest starting your wish list course with Henry Harvin which has ranked first in the industry. Best of luck!.