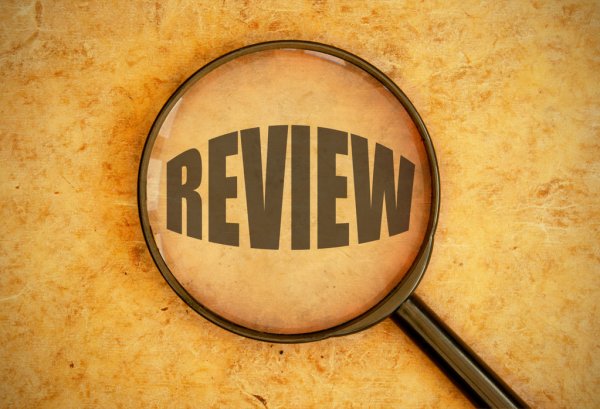 The introduction
N.M.I.M.S. Global Access School for Continuing Education was formerly known as the School of Distance Learning. The Institute is a division of S.V.K.M.'s N.M.I.M.S. University.
The Narsee Monjee University Distance Learning program has grown in leaps and bounds over the last few years due to its excellent course materials and placement services. The programs are highly flexible and emphasize self-paced learning.
Reaccreditation has been granted an 'A' grade by the National Assessment & Accreditation Council [N.A.A.C.]. U.G.C. has accredited N.M.I.M.S. Global Access School.
What makes N.M.I.M.S. Distance Learning unique?
You can gain an edge in the job market with N.I.M.M.S. Global Access School's well-crafted programs. Here are a few features of N.I.M.M.S.:
24/7 Access: Students can access live and recorded lectures anywhere, anytime.
The N.M.I.M.S. Global Access School has over 200 faculty members, including industry leaders and academicians.
Distance Education Board (D.E.B.)-approved curriculum: The institution offers well-curated curriculums globally accepted.
Easily accessible study centers: The institution has study centers at different locations that students can use for counseling services, library access, and in-person classroom lectures.
Student fee payment options: Students have three options for fee payment, ensuring flexibility.
Digitized student portals: Students can access e-books, recorded lectures, the e-library, and other materials via their portals.
In addition, the institution offers career development services and assistance. Placement cells allow students to learn interview skills and interact with potential employers. The Global Access School also boasts of an extensive alumni network of over 6000 members.
The nature of the courses/ the medium
ADMISSION STARTED
A hybrid teaching approach is used in all distance postgraduate programs at N.M.I.M.S. (online and in-person sessions). Students will choose study centers where they can attend classes in person and take their exams at the end of the term. The language of instruction and evaluation is English.
Objectives of the course
A two-year program was designed to teach skills in financial business operations and banking policies. In addition, this program provides in-depth knowledge of the stock market, global economy, securities, and other crucial areas of banking and financial management.
Leadership skills are imparted, which aid in team management. In addition, students will learn about operations management, economics, accounting, marketing principles, and critical thinking.
N.I.M.M.S. Distance Learning Courses
Management of the business
With the help of this program, candidates will be able to dwell in middle management positions with a plethora of managerial potential. The program provides assignments in all areas of management with information on modern management techniques
Management of marketing
This major specialized coursework aims to prepare candidates for senior management positions. It covers a range of topics related to Marketing Research, Marketing Management, and Sales & Distribution
Management of finances
This program provides insight into the financial aspects of a business. The program is designed to teach students how to make decisions in a market economy. There is an emphasis on learning how to speculate.
As it exposes learners to the concepts of economic functions and finance markets, it provides crucial information required to understand various areas of finance.
Human Resources
There are several aspects of Human Resource Management that are covered in the program. As a result, this book covers H.R.'s purposeful elements, such as organizational growth and lawful issues
Management of international trade
Program participants must be interested in pursuing a career in International Trade Management. Specifically, the program aims to give students a better understanding of international trade and exchange control systems.
Finance and banking
Special attention has been given to those wishing to pursue careers in banking and financial services. In this program, students will gain a deeper understanding of the markets and institutions of the economic sector
Managing the supply chain
The supply chain management process involves administering raw materials into an association, the positive aspects of converting raw materials into end products, and the advancement of end products from the association toward the customers.
The program provides knowledge regarding various aspects and how to implement them.
The eligibility criteria
Postgraduate Programs
Any Bachelor's Degree from a recognized university or an equivalent degree recognized by the Association of Indian Universities (A.I.U.) with a minimum of 50% marks at the graduation level OR a Bachelor's Degree in any discipline from any recognized university or equivalent degree recognized by the Association of Indian Universities (A.I.U.) with minimum 2 years of work experience
Diplomas with a later entry date
Candidates holding a Bachelor's Degree or an equivalent degree from any recognized university with not less than 50% marks or a Bachelor's Degree/equivalent degree from any recognized university along with Diploma awarded by S.V.K.M.'s N.M.I.M.S. are eligible for direct entry into the second year of Post Graduate Diploma Programs in the respective specialization.
Duration
N.M.I.M.S. University's M.B.A. course lasts two years.
Scholarships & Loans
At N.M.I.M.S., distance learning students are not eligible for scholarships. However, students can apply for educational loans even without having a credit card. In addition, they can apply for an E.M.I. loan (3,6,9,12 months) via credit cards from I.C.I.C.I. Bank, Axis Bank, H.D.F.C. Bank, Citi Bank, HSBC Bank, Standard Chartered Bank, and Kotak Mahindra Bank.
Profile of a batch
Academic qualifications range from a B.com to a B.Tech. The majority of the students have substantial business experience. Manufacturers, auto/auto chip, I.T., real estate/construction, and consumer durables are among the industries they represent. In addition, most students have 5-10 years of work experience and are aged between 26 and 40.
Teacher-training
A state-of-the-art virtual environment is used in N.M.I.M.S. distance learning programs. Their portals will allow them to access recorded lectures, a digital library, assignments, and other learning materials.
In addition, students must also attend in-person classrooms and counseling sessions at their designated study centers. Instructors use assignments, projects, group discussion reports, assessment tests, and end-of-term exams to evaluate students.
Career Prospects
Students can become supply chain analysts, supply chain managers, logistic managers, production planning managers, and purchase & procurement managers.
Almost all students get placed before they graduate since the institution has a rigorous placement process that involves hiring partners such as Essel Extraordinary Packaging, Helix Tech, India Mart, Level Engineering, Trans Asia Group, and V.I.V.O. India.
Recruiting
Upon completion of the course, Narsee Monjee has proven its mettle by providing placements. In addition, it has partnered with over 50 startups and M.N.C.s in India for job opportunities.
Admissions
The application process
N.M.I.M.S. offers a variety of postgraduate programs. Candidates interested in these programs should obtain an application form from their website.
The applicant should provide all the required details and pay the admission processing fee on time. Completed applications should be accompanied by all academic records, a photo I.D., a passport-size photograph, and work experience documentation (if available).
Documents will be verified by the candidate's designated Authorised Enrolment Partner before uploading. After submitting, candidates must pay the application fee online or by Demand Draft payable to S.V.K.M.'s N.M.I.M.s in Mumbai.
After candidates have completed these steps, their admission will be confirmed, and they will receive an approved student number for activating their student portal.
Credentials
The National Institutional Ranking Framework (NIRF), 2020 ranked N.M.I.M.S. among the top 25 B-schools. The U.G.C. and N.A.A.C accredit it. In addition, the Distance Education Board (D.E.B.) has recognized its distance learning subsidiary (Global Access School for Continuing Education).
N.M.I.M.S. Distance M.B.A. Review – Is it worthwhile to pursue a distance M.B.A. at Narsee Monjee?
Based on our research on LinkedIn about alumni of this program and a survey conducted here, the N.M.I.M.S. Distance M.B.A.'s review has been very positive. It has been rated as the best in the country.
C.S.R. Awards for Excellence for Distance Learning Institute in India. Compared to other distance M.B.A. colleges, the stellar course material, placement opportunities, career assistance program, and online teaching/query resolution support makes it an even more attractive choice. There are affordable tuition fees as well.
FAQs
Where does N.M.I.M.S. University rank among all other universities?
N.M.I.I.M.S. is ranked among the top 10 universities. I think that's great.
Which programs are offered by the N.M.I.M.S. Correspondence M.B.A. program?
As previously stated, the University offers a two-year M.B.A. program with various specializations.
How does the N.M.I.M.S. Correspondence M.B.A. program's admission process work?
The complete Admission procedure is described in this post. For more admission information, you can consult Free Admission Help Available.
Can I afford the admission fee to the NMIMS MBA program?
The first-year tuition is 34000 with a non-refundable admission fee of 1,200.