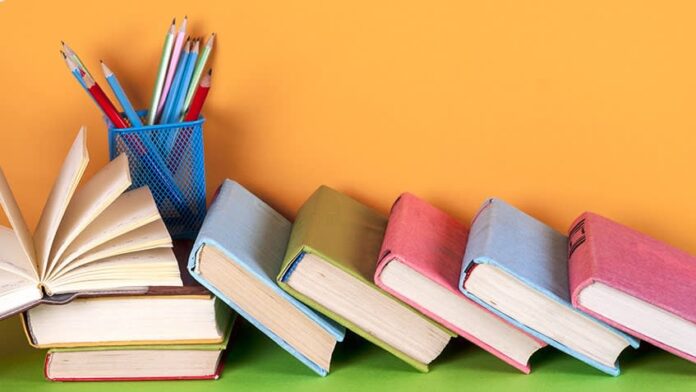 INTRODUCTION
Mahatma Gandhi had once quoted "The English Language is so elastic that you can find another word to say the same thing". Isn't that true?
Just go with an example of the word "Language" and there you have all the similar words – Mother tongue, Dialect, Native speech, Natal language, etc. Having said that, I just wanted to emphasize the importance of knowing that, if you are fluent in English, you can travel to most of the countries and even get jobs internationally.
English as we know it today, was never considered one of the major languages until the colonization of the British from where it was exported to a majority of the countries and today is an official, second official, and even third official language in many countries globally.
Did you know, this ancient language dates back to the 5th century having its origin in the Germanic people (formerly known as the Anglo-Saxton migrants) from the Anglo-Frisian dialects. Today around 67 countries along with 27 non-sovereign entities across the world which means more than 350 million people speak English and so, it is now an international language of Business. Having good English skills means that you widen your scope for learning, teaching, communication, managing, traveling, etc. without the involvement of a third person.
Fun Fact – Yes!!!……
English also can be called as an abbreviation with its full form being –
E- England
N – Native
G – General
L – Language for
I – Irish
S – Scottish and
H – Hales
Now, without much Ado, let's dive straight into our topic on the hand-picked best books to teach English.
10 Best Books to teach English are as follows –
1. The Practice of English Language Teaching – Jeremy Harmer
This is another highly recommended best book to teach English for English teachers.
The book explains the current pedagogy system who wish to access and upgrade the ELT practices and incorporate the lessons for their betterment. Few of the topics that are covered in this best book to teach English include English as a language used globally, language teaching skills like reading, writing, listening, speaking, guidance on managing to learn, ideas on teaching practices, assessment of the language, role of old and new technology in the classroom, etc.
The book has an accompanying DVD along with which has a run time of 3 hours. This DVD was shot at different locations with different age groups and with the motto to understand what the English language looked like in different places with an interview from teachers from varied places.
Cost of the book – Rs.3631
2. Learner English: A Teacher's Guide to Interference and Other Problems – Michael Swan
This is another highly recommended best book to teach English and a fascinating book. The book is a well comprehensively researched one with guidance even for teachers who work on multi-lingual classes. This book is also the best book to teach English and is also useful for people undergoing CELTA courses. There are various chapters in the book in different languages in great depth. There are German, Italian, French, Greek, Korean, Thai, Japanese, etc. speakers touching many of the languages (almost 22 languages get covered). Then from the Indian sub-continent, there are Indo-Aryan languages, along with chapters on south Indian languages. The main focus is on the struggles while learning English, Grammar, differences in sound, etc.
Cost of the book – Rs.2410
3. Teaching English To Speakers of Other Languages: An Introduction – David Nunan
This would be another recommended best book to teach English and this book has inspired many TESOL educators. This book takes the readers into the classrooms around the world and helps them to reflect on the current practices of teaching and the principles underlying them theoretically. The theories have been explained in very simple, concise, and comprehensible ways for easy understanding. Readers are engaged through opportunities for personal application, reflection, and features of interactive pedagogy. Practical examples are also given with theoretical constructs. The format is maintained the same throughout the book and so is one of the best books to teach English. Key terms are defined at the end of the book in the Glossary.
Cost of the book – Rs.2991
4. About Language: Tasks for Teachers of English – Scott Thornbury
Another best book to teach English in the list is to develop an awareness of the language and guide in implications of pedagogy and applications in the classroom. There are 31 units with a focus on grammar, spoken grammar, varieties of English, and phraseology. This book is suitable not only for course training but also for self-study purposes. It's a comprehensive book for language beginners. It can be considered as an exercise book chapter by chapter. This book will help the teachers to understand what they need to know to teach effectively. Can also be said as an effective book for all people starting in the field of teaching.
Cost of the book – Rs. 3317
5. Practical English Usage – Michael Swan
Another recommended the best book to teach English which comprehensively deals with the rules of Grammar and its usage in the first part. Overall, well-structured systematically, and beautifully designed. However, this book may seem a little difficult for people who are beginners with no exercises to work upon. The second part of the book is completely devoted to the proper usage of vocabulary. Highly recommended for people undergoing CELTA course and hence considered one of the best books to teach English. This book focuses on everyday language. The difference between American and British English is well focussed with clarification on the construction of correct sentences. One of the good books for people looking out for TEFL certification.
Cost of the book – Rs. 4038
6. English Grammar in Use Book with Answers and Interactive eBook: A Self-study Reference and Practice Book for Intermediate Learners of English – Raymond Murphy
Another best book to teach English with 145 themes with each topic has 2 sheets. This comes with theory and examples. You get eBook and audios as well which is almost exactly like the manual book. You can download it on your iPad or Android. Teachers can use it as a supplementary book while teaching. In the final part of the book, there is an autotest in the form of a questionnaire for understanding and knowing the topics that you need the most. There is also an appendix with grammar basics and advanced levels. The book covers major topics of Grammar and is easily understandable and hence is one of the best books to teach English.
Cost of the book – Rs. 3431
7. Intermediate Communication Games – Jill Hadfield
Another best book to teach English in the list for communicative activities used to target particular structures and even break the boredom of the routine class. The games are fun-filled and imaginative and also two-dimensional requiring communication. The best part is that there are no restrictions on photocopying and one book can be shared among several instructors. The activities are creative and can be multiplied for various purposes.
Cost of the book – Rs. 2909
8. MBT Learning Teaching Pk – Jim Scrivener
Another best book to teach English in more effective ways using various methodologies. Strategies and possibilities are listed so as to create more awareness of what seems possible. Examples and ideas are given so as to develop the attitude of there is no right way to teach. Highly useful if you are preparing for CELTA and hence is one of the best books to teach English. The author has made the writings very causal so as to give a feel of conversation in an engaging and simple way. Also, good for TEFL instructors. The layout is very simple and the text is quite easy to follow. The book provides a lot of motivation with different possible ways to learn and teach the language. The book gives you different perspectives on different possibilities of teaching. You will also be provided with a CD for real lessons for different types of learners.
Cost of the book – Rs. 3650
9. How to Teach Speaking – Scott Thornbury
Highly recommended for speaking English. This is yet another best book to teach English and is very much focussed, well-written, efficient, and easy to understand. This book introduces a broad spectrum of methodological approaches and considerations on theory for speaking in the correct way. The first three chapters give an academic introduction and the latter chapters emphasize using the knowledge to design and then run the activities in a classroom. Overall if you see the book, you will find a 60% theoretical approach and 40% practical approach for the classroom. The practical examples and ideas can be implemented in the class. The book helps you be more confident in speaking and be fluent in communicating and hence is one of the best books to teach English.
Cost of the book – Rs. 2628
10. English Vocabulary in Use Upper-Intermediate Book with Answers and Enhanced eBook: Vocabulary Reference and Practice – Michael McCarthy
Excellent vocabulary guide for easy use and access and is considered the best book to teach English. The book helps you in using the right words for communicating with confidence. There is an easy explanation for vocabulary with upper-intermediate level for English learners. It is apt for both self-study and classroom activities. There are practical exercises with over 100 units of explanations that are very easy to understand. Inside you will also find a code for an eBook which is the same as the book, but with audio for listening and easy grasping of the words. Each content is presented on two pages. In the first one, target vocabulary is used while in the second one, exercises are given. Also, answers are given at the end. If you want to build on your vocabulary in a comprehensive manner, then go for this best book to teach English.
Cost of the book – Rs. 2639
While we are on the subject of learning English, I would also, recommend you go through the below article on TEFL – Teaching English as a Foreign Language.
TEFL Course
Also, another recommended approach other than reading books would be to enroll in an online TEFL course that would give you hands-on practical experience and a better understanding of the industry requirements. For this, I would recommend Henry Harvin's TEFL Academy that offers the certification course on TEFL with 120 hours of interactive classes. Post the training, you get online live brush-up support. You get access to the LMS services with 1-year membership with recorded videos, games, case studies. You get a guaranteed internship with Henry Harvin or the partner sites. All the trainers are well experienced with industry knowledge of more than a decade. Also, job support is provided in the best of the companies with an opportunity to earn up to $3000. Moreover, you get the prestigious AAEFL certification post the TEFL course. You can check out all the exclusive details in the below link. Also, if there are further queries, end-to-end assistance via WhatsApp or mail or call is readily available:
https://www.henryharvin.com/tefl-certification-course-online
CONCLUSION
I hope, I have been able to give you a glimpse of how knowing or teaching one of the universally accepted languages English can help you reach places. To be a master in English, the first and foremost habit one has to develop is reading on a daily basis, starting slow with reading small articles, poems, short stories, etc. Then work on improvising on Grammar and then go ahead with actual upscaling on your inherent skills. There is so much to explore and so much to learn. Once you start, you will be amazed by the vastness of the language. Trust yourself and let go of any limiting beliefs and I promise you the sky is the limit of your reach.
FAQs
Q.1 Is the TEFL course necessary for getting into the field of English language as a teacher?
No, a TEFL course or certification is not compulsory to enter the teaching field. However, if you have a TEFL certification, it not only gives you an extra edge over other candidates but also, gives you the certification to teach globally anywhere with strong communication skills and confidence across the globe.
Q.2 I am a beginner in English, will I be able to perform well if I take up the TEFL certification?
Of course, with a keen interest to learn and dedicated time daily, you can pick up the language easily and the TEFL course will provide you with the required materials and personal attention to bloom in the field.
Q.3 Will I be not able to teach English with the best books to teach English referred above?
Yes, you will be able to understand in-depth about the subject with the list of the best books to teach English, however, the practicality will be understood best with any course which will be less in case of only going through books.
Q.4 If I do the TEFL certification, what are the job opportunities that I will be eligible to get?
A few of the opportunities apart from teaching jobs would be as follows – Online teaching, Freelance jobs, Trainer, TEFL instructor, Soft skill trainer, etc.
Q.5 How much can I earn if I do a TEFL certification?
This depends on many factors like the company or the institution that you work for, years of experience, qualifications, etc. Payment can be on an hourly basis or monthly basis depending on the type of Job. However, it can start from Rs. 40,000 and increase depending on the other factors.