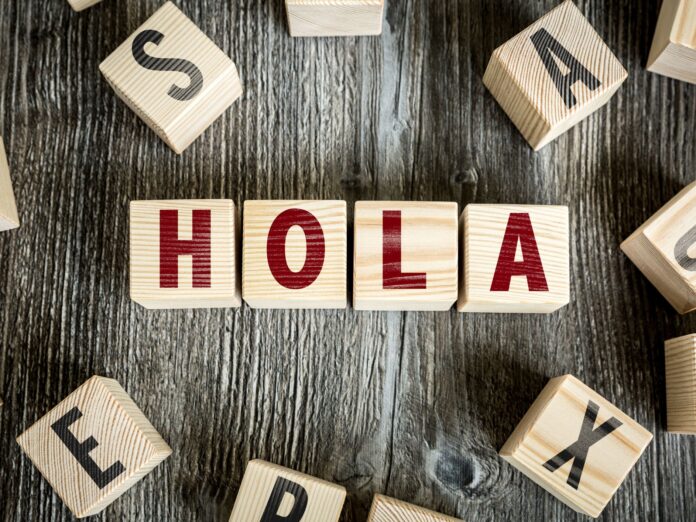 Spanish is one of the most commonly spoken languages in the world, about 21 countries in the globe speak Spanish as their official language. In terms of the number of people who speak it as their first language, Spanish is ranked second in the world.
Spanish has at least 3 million native speakers in 44 countries. One of the six official languages of the United Nations is Spanish. The European Union, the Organization of American States, the Union of South American Nations, the Community of Latin American and the Caribbean States, and many other international organisations use it as an official language.
Spanish is the official language of 21 nations, and about 500 million people speak it as their first language.
Are you interested in taking a Spanish language course in India?
Top 10 Spanish language courses in India
Henry Harvin's Spanish Language course seeks to improve candidates' interpersonal abilities. This course was created to provide learners with a strong understanding of the Spanish language at the intermediate level. There are three stages to the Training Program:
A1– The Beginners Level: This level will assist the candidate in gaining a fundamental understanding of basic phrases and expressions used in the Spanish-speaking world.
Duration: 30 hours
Fees: 8999 INR
A2- Upper Beginners Level: Gain a deeper understanding of the many sorts of sentences and idioms used in various contexts. Learn to communicate with basic information exchange.
Duration: 30 hours
Fees: 8999 INR
B1-Intermediate: This level focuses on abilities such as writing, reading, and listening. The ability to organise sentences in the Spanish language will be taught to candidates.
Duration: 40 hours
Fees: 12000 INR
B2- Upper Intermediate: This level focuses on additional knowledge of Spanish dialects and complex texts. The candidate will learn how to create
Duration: 40 hours
Fees: 12000 INR
C1- The Advanced Level: This level will prepare the candidate to understand large texts and to recognise their meaning. Candidates will be able to communicate clearly and effectively in a variety of situations.
Duration: 40 hours
Fees: 15000 INR
C2- Upper Advanced Level: This level will assist the candidate in easily comprehending everything heard and read. Compile data from a variety of sources into a single document.
Duration: 40 hours
Fees: 15000 INR
LEARNING BENEFITS:
Projects: Ability to participate in Spanish language and implementation projects, as well as others.
Internship: Internship assistance to obtain hands-on experience with the concepts learned.
Get Spanish Language Training Course Certification from Henry Harvin®, a Govt. of India-recognized and award-winning institute.
Placement is guaranteed 100 per cent of the time. Support for one year following successful completion
Access to E-Learning with a Wide Range of Tools and Techniques, as well as video content, tests, and more
Regular Bootcamps will be held throughout the next 12 months.
Access to #AskHenry Hackathons and Competitions is free.
Get a 1-year Gold Henry Harvin® Language Academy membership for the Spanish language.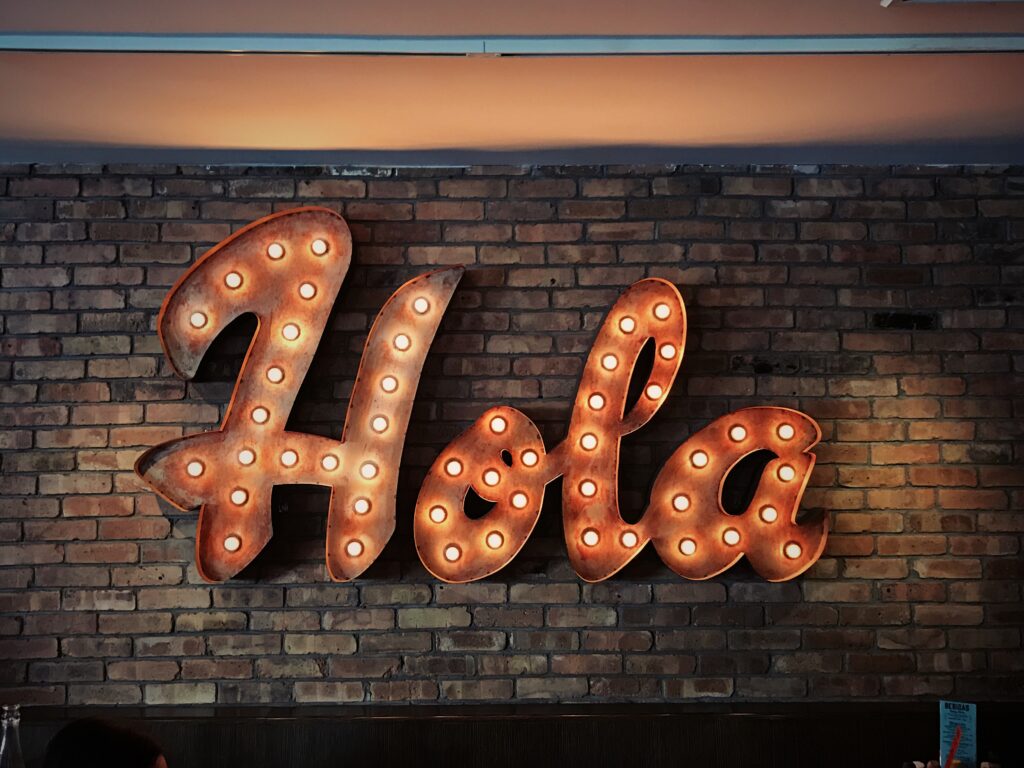 2. Ajanta School of Foreign Languages, Punjab, IN
Founded In 1966, the Ajanta School of Foreign Languages provide Foreign languages such as French, TEF (DELF, DALF Exams), German, Italian, Spanish, Russian, Dutch, Norwegian, Portuguese, English, and others. There are other services for foreign language translation and interpretation. Leading Booksellers Also Carry Ajanta Foreign Language Books In Hindi-English, Punjabi-English, And Other Languages. Unesco and the rest of the world have praised Ajanta's foreign language books.
Duration: 8 Weeks
Fees: 15256 INR
Duration: 16 Weeks
Fees: 30000 INR
Eligibility: 10th Pass
Email: [email protected]
3. School of Spanish, Delhi, IN
School of Spanish is a renowned Spanish language institute in Delhi NCR that provides Spanish language training to students of all levels of proficiency. Since its beginning in 2013, the institute has aimed to provide great and effective Spanish language instruction as well as a comprehensive grasp of the culture, using dynamic teaching approaches and customised attention in a professional and friendly setting.
Being fluent in Spanish in India opens the door to a variety of job prospects, both in India and overseas. The Spanish Institute in Delhi has created a language course that will equip you with the knowledge and abilities you need to succeed in the rapidly changing employment market both nationally and internationally.
The Institute aims to increase awareness of the Spanish language, culture, literature, history, and civilisation. Our renowned Spanish language experts are committed to instilling in students a desire to learn and comprehend the contents delivered in class.
From beginners to experts, customised courses are provided. To keep students and teachers interested in the classes offered by the School of Spanish, videos, audios, case studies, group discussions, practical test papers are used.
The entire language course is organised into levels ranging from A1 to B2, with an Intensive Advance Diploma Course in Spanish language and literature thrown in for good measure.
Let's take a closer look at each level.
A1 Spanish Language Couse
A2 Spanish Language Couse
B1 Spanish Language Couse
B2 Spanish Language Couse
BENEFITS:
Spanish Language and Literature Intensive Advanced Diploma Course
100% Job Placement after Completion of Course
Corporate Tie-Ups with Top Companies
Certificate provided 100% from Spain which is Internationally valid
Duration: 20 Weeks
Fees: 15000 INR
Email: [email protected]
4. INLINGUA, BANGALORE, IN
Did you know that Inlingua is one of the world's oldest language service companies? In 1968, the renowned language company was founded in Bern, Switzerland. The new company's success was powered by the founders' passion and the invention of the Inlingua approach.
For the past 50 years, Inlingua has been the world's leading language instruction company, with 300 locations in 35 countries teaching over 20 different languages. The mix of Inlingua materials and technique is what sets it apart. It's been time-tested and proven to work all around the world! These international language certifications are prepared for you by the Inlingua institution.
You may study German, French, Spanish, English, Japanese, Mandarin, and more than 20 more languages at Inlingua!
Inlingua Bangalore was founded in 2005 and has been providing English and foreign language training programmes, translations, and online training to retail, corporate, and institutional clients for the past 13 years.
In comparison to other language centres, what sets Inlingua apart is the mix of its methods and content.
BENEFITS:
They believe in catering to students' particular needs and providing additional practise time in the classroom. As a result, they keep class sizes small and tailor the programmes to their specific needs.
The embassy accepts Inlingua Certificates to obtain a visa. These diplomas are accepted all around the world for employment, travel, visas, and admittance to foreign universities, among other things.
Inlingua administers its tests to students, and only those who pass receive certificates. Our levels are all based on the CEF (Common European Framework of Reference).
PRINCIPLES OF INLINGUA METHOD:
Use only the target language.
Rather than just teaching words, teach meaningful structures.
Carefully correct errors.
Students gain knowledge via speaking.
Build on the knowledge of your students.
Students' specific needs should be addressed.
Conduct lessons orally with the book closed
Give instances rather than theories.
Teach structures by putting them in practical settings.
Duration: 5 Weeks
Fees: 9999 INR
Email: [email protected]
5. INAWORD, CHENNAI, IN
INAWORD was founded in 2000 by Zenobia Irani, a foreign language expert who identified a need in Chennai for foreign language courses that focused on verbal abilities like speaking and listening.
INAWORD is based in Chennai, India, where they have opened a state-of-the-art learning centre in Adyar in 2004, a bustling commercial district near the Chennai IT corridor. INaWORD Online, their suite of online foreign language learning courses, launched in early 2020, allowing them to reach people all over the world with their courses.
INAWORD is a multi-lingual foreign language institute that was set up intending to impart high-quality language training to students at different levels, from Beginner to Advanced. Working professionals, entrepreneurs, school and college students can benefit from INAWORD's foreign language classes in French, German, Spanish, Japanese, and Mandarin Chinese.
They helped over 25000 students learn a foreign language over the years, and are proud of a client satisfaction rate of over 9.5/10 on the "quality of teaching" parameter.
Duration: 9 Weeks
Fees: 17455 INR
Duration: 14 Weeks
Fees: 18955 INR
Email: [email protected]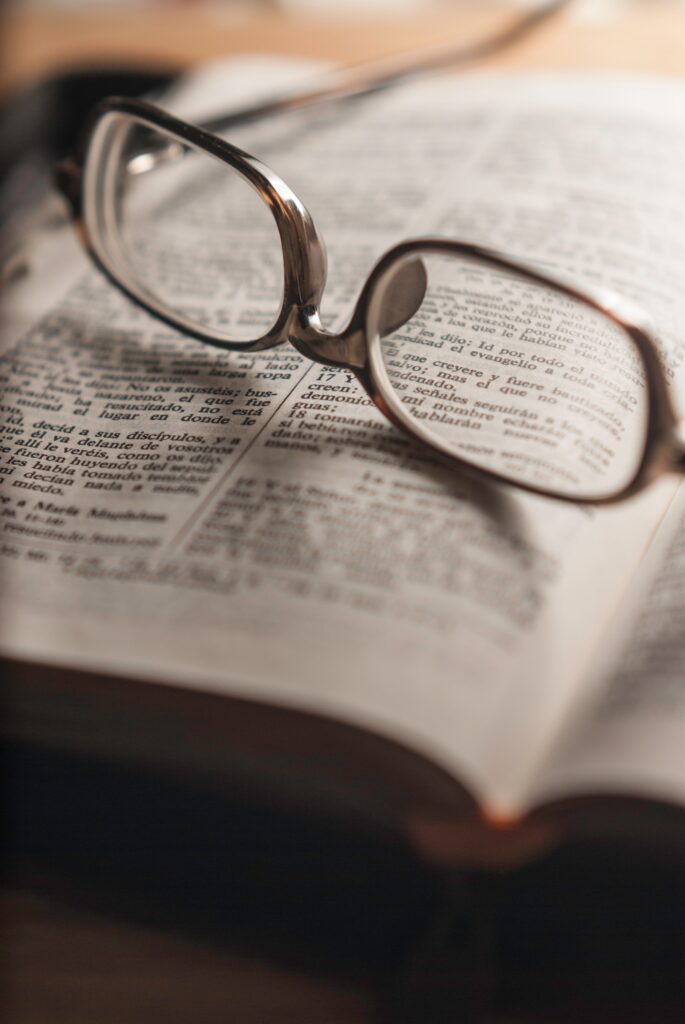 6. SPANISH BOLO, HYDERABAD, IN
SpanishBOLO was founded after a decade of rigorous education and training in the domains of Spanish language and literature at JNU Delhi, UIMP Santander, Universidad de Santiago de Compostela, and Universidad de Extremadura. It is also supplemented with on-the-job training and observations at some of the famous international schools, as well as business Spanish workshops, individualised Spanish classes, and dedicated tutoring for Cambridge and IB students.
They don't just teach Spanish in India; they also send students to study Spanish in other countries. They have worked with FEDELE certified Spanish language academies in several locations of Spain to assure cost-to-quality.
They've got you covered if you want to learn Spanish in Madrid, Barcelona, Sevilla, Málaga, Salamanca, Bilbao, Valencia, Alicante, Granada, Cádiz, or any other Spanish city.
They provide a comprehensive Spanish education from beginner to mastery level, based on the CEFR guidelines for European languages.
BENEFITS:
Collaboration with an institution with Universidad Internacional de Valencia, Spain, to give Spanish language teaching training to their Master's students.
Through video or audio e-learning, they make learning available to clients from any place and in any format. They not only convey knowledge but also make it simple to put it into practice. As a result, the different interactive techniques are tailored to meet the diverse requirements of our users. They aim to bring individuals of all ages together and make learning Spanish a fun experience!
The aim is to inspire people to put what they've learned in our films to good use. As a result, we at SpanishBOLO are building interactive online sessions with our tutors to improve communication.
Duration: 8 Weeks
Fees: 2500 INR Per Hour
Email: [email protected]
7. Academia de Espanol, Maharashtra, IN
Academia De Espaol (AE) is a multi-award-winning Spanish language institution in India that offers the best in a wide range of Spanish language services. It was established in 1998. This organization is made up of expert academics, local translators, and interpreters who are all dedicated to making Spanish more popular among Indians.
They teach 3000+ students every year online and at their schools in Andheri, Bandra, Chembur, and Thane as an official FIDESCU and SIELE accredited school with over two decades of teaching experience.
Live Online Spanish Training, Sworn & Certified Translations, Interpretation, Dubbing, Business Spanish Courses, E-Learning, and Study Abroad Programs are just a few of the B2B and B2C options they provide.
AE has a team of instructors who are entirely focused on developing high-quality Spanish language programmes for Mumbai's schools and institutions. Several notable institutions, like Bombay University (Kalina) and Jamnabai Narsee School, have adopted our teaching method.
Besides that, the trainers are frequently recognised for their ability to teach even the most difficult grammatical concepts with ease and for infusing students with cultural anecdotes that motivate them to learn more about the language.
Academia De Espaol is the first school in Mumbai with its books, which were created by the team specifically for the Indian community's learning patterns and needs. These are perfectly aligned with the Common European Framework of Reference for Languages (CEFR) international curriculum and comprehensively cover the components of Reading, Writing, Speaking and Listening at each level.
AWARDS:
Best Training Instirute in mumbai 2014
Spanish Language trainer of the year 2013
Most promising Spanish Training Institute in Mumbai 2013
BENEFITS:
They provide a wide range of high-quality Spanish courses at affordable prices, and our certificate is recognised worldwide.
Individual private training can be done in the facility or in the privacy of your own home.
With their native speakers, you may improve your communication skills.
For all levels, target focused fast track courses are available.
Companies that deal with the Latin American market can benefit from specialised courses
Duration: 2-3 Months
Fees: 14000 INR per Level
Email: [email protected]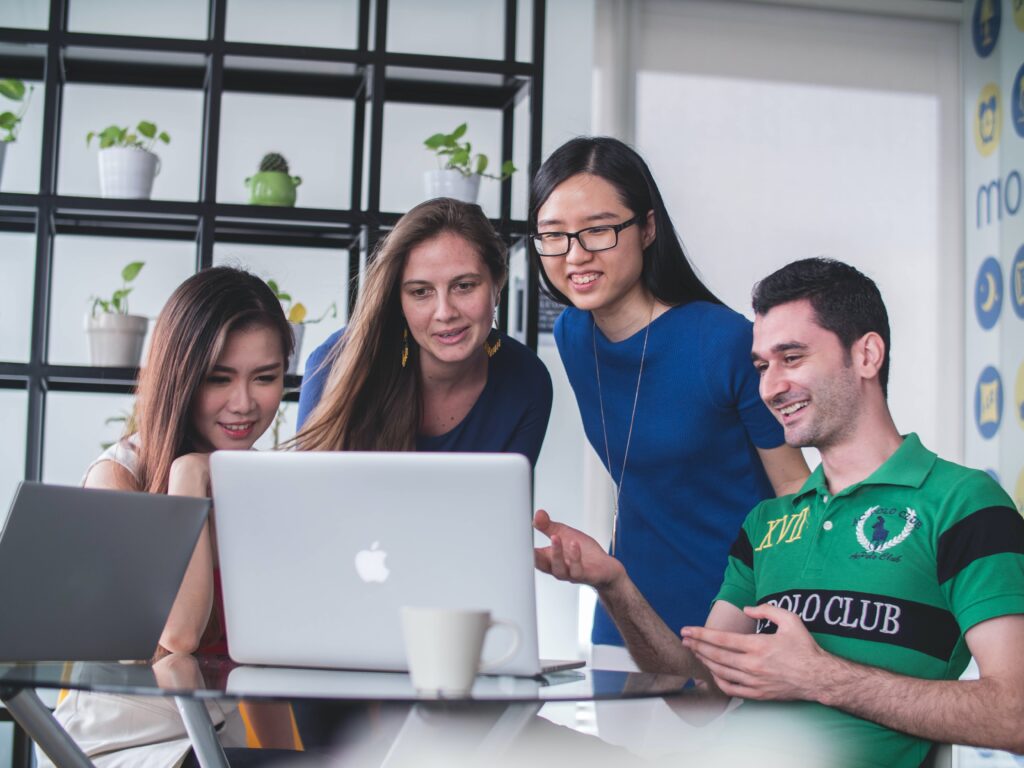 8. Spanish In A Hurry, Karnataka, IN
Spanish In a Hurry is an initiative aimed at providing more information to beginners and general learners through a variety of activities such as general workshops, short courses, resource and study material sharing, verb workshops, and basic speaking practice sessions. It guarantees you free lifelong help for any question, doubt clarification, or knowledge sharing. Customized workshops and classes help you become bilingual throughout your life.
Another type of interest exists in the weekend batches of custom-made 6-hour crash courses. They began by offering a 6-hour Spanish in a Hurry programme for anyone interested.
Begin learning Spanish in the privacy of your own home. There are a variety of formats available to help you get started studying Spanish. Choose from a variety of short and deep-dive courses based on your needs and interests.
You can reserve your time slots and give this once-in-a-lifetime experience to your loved ones. You can learn everything in 6 hours over the weekend, which is the crux of the 3-month-long A1 40-hour course.
Duration: 40 Hours
Fees: 9500 INR
Contact details: +919740209279
9. L2L International, Uttar Pradesh, IN
With its highly skilled and flexible pool of professional trainers and specialists, L2L International is the modern definition of training. L2L Academy is a temple to education, with a wide range of courses to choose from, varying levels of skill, 24/7 support and guidance, and a practical and enjoyable approach to learning.
L2L Academy's state-of-the-art facilities and architecture provide the best in class infrastructure, allowing clients to work and students to learn in a welcoming and agreeable environment. The addition of Cafe L2L, with its contribution, is the icing on the cake.
L2L takes the lead in keeping its students ahead of the competition by offering courses and hands-on training in disciplines that will be in high demand in the future. Python, Machine Learning, IoT, and AWS are just a few examples. Learning is primarily emphasised through live case studies and applications of live projects given by various companies.
They have the apt ammunition to demolish all the hurdles in one's professional career as a British Council and Cambridge certified ELT practitioner as full-time English Trainer, a former MNCs employee with 10 years of IT training expertise, a 20+ year experience Entrepreneur as Entrepreneurship and Personality Development Trainer, and a 20+ year experience Entrepreneur as Entrepreneurship and Personality Development Trainer.
Duration: 14 Weeks
Fees: 11000 INR
Duration: 20 Weeks
Fees: 12000 INR
Email: [email protected]
10. WizMantra, Delhi, IN
WizMantra Academy founded in 2014 by an entrepreneur and philanthropist Swati Shukla is an Online Learning Institute. The concept behind it was to bridge the gap between information and understanding by using digitally delivered practical lectures with hands-on training.
WizMantra is intended to change the keen aspirant's attitude and aptitude, as well as build confidence in them as they prepare to take the first promising step!
WizMantra is an online tutoring platform that caters to the general public by offering cutting-edge services at their leisure.
Wizmantra offers well-balanced and structured telephonic Spanish speaking sessions in which students are assigned a one-on-one Spanish trainer who will provide an in-depth study of the language and assist them in acquiring basic grammar, vocabulary, and fluency in the language.
WizMantra's Spanish training is offered online via Skype and other platforms.
Duration: 4 Weeks
Fees: 4900 INR
Duration: 8 Weeks
Fees: 9800 INR
Email: [email protected]
WHY SHOULD YOU LEARN SPANISH LANGUAGE?
Spanish belongs to the Romance language family, which also includes French, Portuguese, Italian, Catalan, and Romanian.
Because both the languages Spanish and English originate many of their terms from Latin and Arabic, they share a large portion of their vocabulary through cognates.
Being able to speak Spanish is a valued ability that justifies a better salary, similar to having a college or graduate degree. In nearly any industry, learning Spanish will make you a more valued, effective, and well-paid employee.
When visiting a Spanish-speaking nation, you will be able to immerse yourself in the culture while avoiding being overcharged with inflated tourist fees.
Spanish not only gives you more ways to say "hello," but it also introduces you to a world of over half a billion people (470 million speakers) who think in different ways, approach situations differently, and experience the world in various ways.
Employers value personnel who can communicate in a variety of languages. And there's a premium on Spanish. It's as if writing "Speaks Spanish" on your résumé will miraculously increase your bank account balance.
It's useful to know that the combined GDP of Spanish-speaking countries easily exceeds $6 trillion if you want to do business in today's world.
CAREER BENEFITS:
Exposure to Millions of Jobs in the Spanish Language Arena Around the World
After completing the Spanish Language Training Course, get hired by international brands such as Google, Amazon, JP Morgan, and other top names in the industry.
Earn a lot of money as a freelancer or as a full-time professional.
Technical and professional growth will help you improve your CV and LinkedIn profile.
Differentiate yourself from your colleagues and be promoted in your current position with the most in-demand skills.
Make a statement with the Spanish Language Training Course Course Completion Certification.
Job security is improved, and there are more prospects for advancement.
Conclusion
Learning a foreign language, particularly Spanish, has various advantages in India. The most compelling reason for people to learn Spanish in India is the tremendous work prospects available in the rapidly expanding BPO sector. Learning Spanish can help you advance your profession in the tourism business, international relations, and other fields. In recent years, a career as a Spanish orator has been very successful. Various research-based companies in India are always on the lookout for students or individuals who are fluent in Spanish.
Language skills are in high demand in the BPO industry because it caters to consumers from all over the world. Not only is Spanish one of the most commonly spoken languages in the world, but it also spans a vast geographical area. In Latin America, Spanish is spoken in more than 20 nations. Of course, because it is spoken in Spain, it holds a significant role in Europe. It is also the second most significant language in the United States, where the majority of BPO customers originate.
Because of the developing business relationship between India and Spanish-speaking countries, particularly Spain and Latin American countries such as Venezuela, Argentina, Colombia, and Peru, there is a significant demand for translators and interpreters.
You can learn the language as a passion as well. Learning Spanish opens doors to many different cultures, as well as some of the greatest literary works of all time, such as Don Quixote and 100 Years of Solitude, to mention a few. Spanish music and film are also excellent resources for learning this romantic language.
FAQs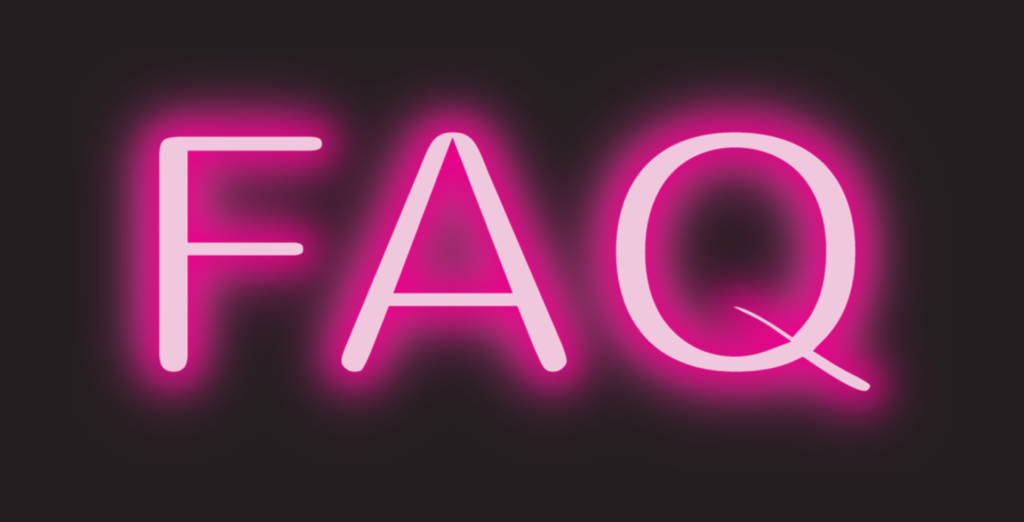 Q1. Why you should Learn the Spanish Language?
The Spanish language is the simplest for native English speakers who wish to learn a foreign language because they get 30% of their vocabulary and grammar solely from English origins.
Because the majority of the population in the United States speaks Spanish, it provides excellent possibilities to learn about American work culture. 
Spanish is known as a "Gateway Language." It acts as a catalyst, allowing the user to learn an additional 3 to 4 languages.


Q2. What are the benefits of learning a new Language?
Learning a new language opens new neural connections in the brain, boosts IQ, improves memory, improves decision-making skills, and sharpens the mind, according to research. Apart from that, learning a new language helps in job placements, career development, travel, visas, and university admissions, among other things.

Q3. Who can Learn a new Language?
The programmes are available to school-aged children who require language assistance, college students, working people, professionals, businesses, academic institutions, homemakers, job seekers, and anybody else who wishes to improve their language fluency or learn a new language.
The Kids batches are open to anyone between the ages of 8 and 14. Enrollment in the regular batches is open to anybody aged 14 and up.

Q4. Do I get any course material?
Yes, You will be provided with all of the essential books and study materials for you to learn the language. If you want, further books can be recommended for purchase.

Q5. Will I get a Certificate after the completion of the Course?
Yes, after completion of the course, you will be awarded a Certificate as per your Course type.