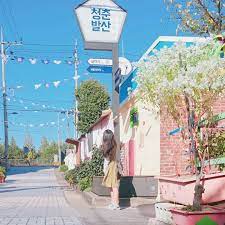 The K-demand
The Korean wave began in the 1990s in South Asia and the 2010s in India. Since then, the Korean language has expanded its significance in India's business and entertainment sectors. Alongside the "K-pop and K-drama" wave, the accelerating career opportunities have made the Korean language one of India's most popular foreign languages. Mumbai being home to several foreign language institutes is the perfect place to start your journey if you're looking for top-notch Korean language courses.
Given below are the top 12 Korean language courses in Mumbai.
1. Henry Harvin
Henry Harvin is a global Ed-tech company with a customer base in 97+ countries and ranks among the top 500 Ed-tech companies in the world. Amongst the 200+ courses available there, it also offers the Korean language course conducted by experts. Henry Harvin is known to have one of the best Korean language courses in Mumbai.
Levels of the Korean language course at Henry Harvin
Duration- 56 hours

Curriculum- This comprises communication points like greeting, self-introduction, activities and hobbies, daily routine and destination. In addition to some grammar points like Korean alphabets, forming questions, etc. This level also includes vocabulary and cultural lessons.

Fees- Rs 15,500
Duration- 56 hours

Curriculum- Second-level teaches communication points like asking questions, buying things and talking about possessions. Further, it includes higher grammar points and more vocabulary.

Fees- Rs 15,500
Duration- 66 hours

Curriculum- This level consists of learning how to request, suggest and ask for dates, times and days under the communication points. Likewise, it teaches vocabulary of date and time with lessons about their cultural food.

Fees- Rs 17,500
Duration- 66 hours

Curriculum- This comprises communication points like introducing family members and talking about experience, frequency and hobbies. In addition to past and future tenses, the fourth level teaches the vocabulary for all the communication points.

Fees- Rs 17,500
Duration- 66 hours

Curriculum- Level 5 includes communication points like talking about plans and weather forecasts and learning to make suggestions too. Also, it consists of season-related vocabulary and cultural lessons about shopping in Korea.

Fees- Rs 19,500
Duration- 66 hours

Curriculum- The last level involves communication points that deal with description, reasoning and congratulation. In addition to vocabulary relating to these, it also teaches some higher grammar points.

Fees- Rs 19,500
Benefits of Henry Harvin's Korean language course in Mumbai
Levels of Test- Henry Harvin conducts exams such as TOPIK 1 subdivided into listening and reading tests along with TOPIK 2 with 3 test sections i.e. listening, reading and writing.

9-in-1 program- With the vision of delivering exceptional training, services and resources, this organisation provides a 9-in-1 program including boot camps, E-learning access, Hackathons, Job support, internship, practical training and 10+ projects.

100% money-back guarantee- Henry Harvin allows a refund after the first session if you're unsatisfied with the Korean language course.

100% Practical training- This institute prioritises practical training methods like working while training and performing on different projects. It also supports the popular GCAO Pedagogy.
Other related courses at Henry Harvin
Other cities with the Korean language course
2. Republic School of Languages and Training
ReSOLT is a linguistics training provider with related services like corporate training, translation and interpretation, skill development and exam preparations. With one of the top Korean language courses in Mumbai, ReSOLT has 500+ trainers and services in 15+ countries.
Why ReSOLT?
This company provides a specialised learning mobile app besides its web portal for E-learning services.

ReSOLT ensures a personalised experience with affordable prices.

A free demo class is available on their web page to understand their teaching methods.

This institute provides not only offline classes at their academy but also offline classes at a place suitable to your comfort and requirements.

Classrooms at ReSOLT's academy in Mumbai offer free wifi and air-conditioned rooms with projectors.

ReSOLT tenders live interactive sessions with advanced study material, roleplay and creative experiences, revision sessions, mock tests and 24X7 doubt-solving service in its Korean language course in Mumbai.
Levels of ReSOL's Korean language courses in Mumbai
A1 Level (basic)- The primary level introduces you to the language and teaches the Korean alphabet and basic phrases used in daily life.

A2 Level (Elementary)- A2 level helps you comprehend the structure of phrases in Korean and then teaches grammar and its application.

B1 Level (intermediate)- Third level instructs you to express your thoughts and feelings in the Korean language and helps you improve your oral and written skills.

B2 Level (advanced)- With special training in grammar and vocabulary, this level teaches how to use it frequently for better conversational skills.

C1 Level (proficiency)- This level focuses on bringing you to ease with the language by listening and speaking exercises.

C2 Level (Mastery)- As the last level, it trains you to become more efficient and fluent as a native speaker.
Besides the Korean language course in Mumbai, this institute offers 14 foreign-language courses and Indian regional language courses. Moreover, ReSOLT provides academic courses like crash courses, speech and diction, practice questions and home tuitions.
3. Cambridge Institute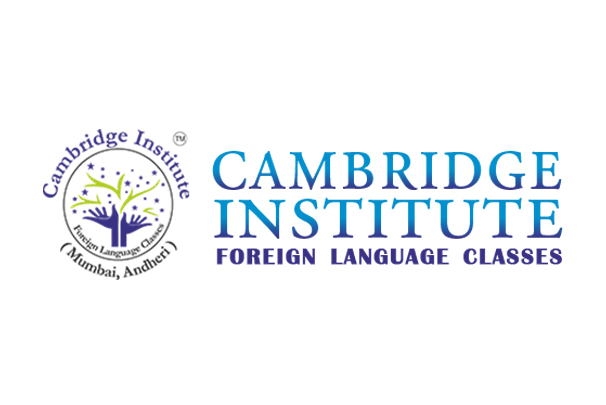 Cambridge Institute is a dedicated foreign language institute offering reading, writing, listening and speaking courses (both online and offline) in Korean, Spanish, German and many more languages. The Korean language course at Cambridge is one of the finest in Mumbai. Correspondingly, this institute trains its students for the international exam called TOPIK-Test Of Proficiency in Korean through modern teaching techniques and world-class facilities.
Cambridge Institute's Korean language courses in Mumbai
Beginner- This is a 6-week-long intensive course that comprises levels 1 and 2 and aims to help students introduce themselves in Korean and learn simple communication and grammar points. The two levels teach people how to greet, introduce yourself as well as talk about daily routine and hobbies.
Elementary- Elementary course includes the third level that aims to teach complex conversation skills. The communication points involve requesting, asking questions, making negotiation sentences, buying things and suggesting food. This course requires previous knowledge of levels 1 and 2 in the Korean language course.

Intermediate- In this course, the communication points are talking about experiences, travelling, plans, cultural differences, injuries, symptoms and learning indirect narration. This level requires previous knowledge of at least a 96-hour class.

Advanced- The last course requires previous knowledge of a 180-hour class. It focuses on cultural lessons, communication skills, fluency, finding the perfect speech pace and most importantly, speaking like a native.
Other Courses available at Cambridge Institute
Language courses in Hindi, French, Japanese, English, Spanish, German, Russian, Chinese and Arabic.

Academic courses in French, German, Spanish and Chinese.

Special courses like skill development and spoken English courses.
4. Superprof tutors
Superprof is a team of 19 crore tutors available in 42 different countries and 14 different languages. Commenced in 2013, this company provides 1000 courses from languages, computer science and sports to music courses. Superprof provides the most convenient and flexible Korean language courses in Mumbai.
How to learn from Superprof

?
Search- You can freely explore and connect with different teachers of your desired subject and location and then find the best trainer.

Contact- You can always contact the teacher you find the most suitable. If not, the team will provide one for your needs and requirements.

Organise- You have the privilege to choose a schedule of your comfort and discuss it with your teacher on the messaging platform.
Perks of learning Superprof's Korean language courses in Mumbai
Verified trainers- Superprof provides certified and dedicated teachers with their assured and flexible availability.

Curiosity to grow- Almost 1000 courses at Superprof will arouse you to try your hands on new skills and find your hidden talents.

Prioritises you- By granting you the comfort of choosing a time and place of your will, this organisation proves to be the most suitable to offer the Korean language courses in Mumbai and around the country.

Online classes are available- Online classes at Superprof offer sessions that are interactive and most importantly, 20% less expensive than the actual prices.
5. Excel Academy
Excell Academy is a foreign language training provider offering one of the best Korean language courses in Mumbai. Other languages taught here include French, German, Spanish, Arabic, Chinese, Russian, Italian, Portuguese and Persian.
Advantages of Excell Academy's Korean language courses in Mumbai
This Academy runs on three pillars- language training, cultural training and a children's program. Based on the needs of students, Excel provides training that focuses on cultural, intellectual and artistic growth.

Small batch sizes (4-6 students in each batch) and personalised training in the Korean language course help the teachers to offer a more interactive and intimate environment in the classroom.

Excel renders a professional team of academic advisors for students to enjoy the support and special services when required.

This organisation not only trains you to be fluent in the Korean language but also to be skilful enough to meet the requirements of today's job markets as a part of their Korean language courses in Mumbai.

Excel Academy provides both online and offline classes with flexible class time. In addition, they give courses in conversational, reading, writing and translation level and each professionally designed course material with audio sessions.
Levels of the Korean language course in Mumbai
Level A1 & A2- These levels will introduce you to the Korean language and will help you learn how to form sentences used in daily conversations. Furthermore, these levels will teach you how to describe things in simple terms.

Level B1 & B2- After completing the first two levels,

B1 and B2 will help you understand the main idea of complex texts and interact with a degree of fluency. With good knowledge and training, you will be able to communicate quite well with the Korean natives.

Level C1 & C2- The last two levels will train you to be more fluent and efficient in speaking and understanding the language. It will help you use the Korean language effectively for social and professional purposes.
6. LKI- Learn Korean in India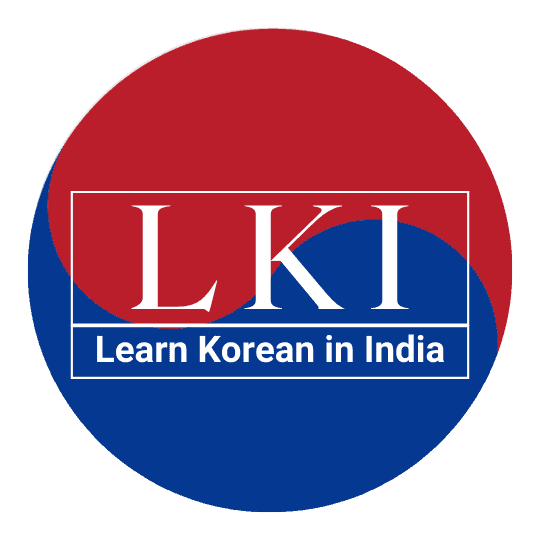 LKI is one of the finest Institutes with Korean language courses in Mumbai. All the courses available here are certified and provide specialised training to appear in the official TOPIK examination. With professional trainers and scientific teaching methods, LKI remains to be the leading organisation providing the Korean language course.
Why choose LKI?
LKI provides free classes for the TOPIK test preparation. It is a self-paced course for all the members willing to appear in the international exam.

Provided that all the knowledge about a language is not enough until one learns to be fluent like natives, LKI has weekly communication classes with native Korean teachers, besides the regular Korean language course sessions.

Every batch has a private study group with the instructors for a better understanding of the concepts and doubts clarification. Moreover, students get homework every day with personal feedback from the teacher.

Instructors at LKI not only train you to be fluent in the Korean language but also guide you about job and internship opportunities.

This institute renders modern teaching methods, study material, class recordings and individual attention as a part of their Korean language course.
The Korean language course by LKI
Duration- 12 weeks

Fees- Rs 9,500

Batch days- Monday-Wednesday and Saturday-Sunday
Duration- 10 weeks

Fees- Rs 9,500

Batch days- Tuesday-Wednesday and Saturday-Sunday
Duration- 10 weeks

Fees- Rs 9,500

Batch days- Tuesday-Wednesday and Saturday-Sunday
Duration- 10 weeks

Fees- Rs 12,500

Batch days- Saturday-Sunday
Duration- 10 weeks

Fees- Rs 15,500

Batch days- Saturday-Sunday
Duration- 10 weeks

Fees- Rs 15,500

Batch days- Saturday-Sunday
Korean translation and Interpretation
Duration- 1 year

Fees- Rs 57,000

Course features are career assistance and guidance, mock projects, exposure to international projects and training in client search and negotiation.
7. Udemy
Udemy is a massive and global Ed-Tech company with 1 lakh+ courses and 68K+ professional teachers. Having a student base from all over the world, Udemy continues to be a sought-after online training provider and teaching app. It provides diverse courses like marketing, photography, personal development, languages, etc. Therefore, Udemy serves one of the best Korean language courses in Mumbai.
Perks of learning from Udemy
Learning programs- Udemy provides learning and development pieces of training each day to its students for overall growth.

Guest Speakers- This company regularly host speakers from diverse backgrounds to provide complementary knowledge.

Company events- Through extracurricular activities like cooking classes, karaoke, yoga, dance, etc, Udemy allows its students to enjoy themselves while studying.

Groups and clubs- At Udemy, there are numerous groups for people with the same interest to share ideas and help each other with personal growth.
Udemy offers 141 Korean language courses subdivided into beginner, intermediate and expert. Amongst them, 125 are paid courses whereas the rest are free. Besides that, Udemy also offers practice tests, quizzes and subtitles courses. The course duration ranges from 1 hour to 17 hours and the price ranges from Rs 1,000 to Rs 4,000. For this reason, Udemy is the most versatile render the Korean language courses in Mumbai.
8. The Language Network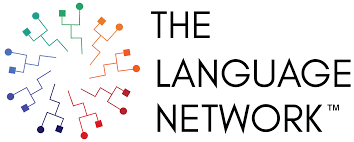 The Language Network is a live online language course provider for all age groups. This company is based in Mumbai and offers foreign language courses in French, Spanish, German, Japanese, English and Mandarin. They also offer the Korean language course and prepare the students for the TOPIK examination.
Why choose the Korean language course in Mumbai by TLN?
TLN prepares you for international exams in all the languages mentioned previously.

They provide free study material, interactive sessions, class recordings, an e-learning facility and certified courses.

This institute also helps its students with career counselling and review sessions.

The class batches here vary from personal lessons to duo classes and group sessions hence prioritising students' comfort and better personal interaction.

TLN has language courses for not only adults but also kids. These courses have a professionally designed cutting-edge curriculum for slow-paced training.

TLN focuses on career development and guides them in CV preparation and interviews during jobs and internships.
This institute concentrates on cultural diversities and teaches language history and origin. The instructors

also aim to make their students efficient in speaking and writing.
9. 90-Day Korean
90-day Korean is an organisation of native Korean speakers who provide free language training through different social media platforms like Youtube, Instagram and Twitter.
Moreover, it also provides two web programs- standard and VIP membership courses. The standard course of $35/month provides full access to inner circle courses, speaking courses and community. On the other hand, the VIP course of $47/month provides additional facilities like personalised pronunciation feedback, personal coaching and homework grading.
Free Korean language courses available at the 90-Day Korean
Korean alphabets

Learn Korean

Korean phrases

Korean language

Speak Korean
Benefits of the web programs at 90-Day Korean
Students get unique and fun lessons, audio bytes- vocabulary audios for pronunciation and step-by-step sequencing for a quick and easy learning journey.

This company allows 100% cashback in case you're unsatisfied.

The instructors and proofreaders here are native Korean speakers to help the students be more efficient and fluent in the Korean language.

To help the students remain motivated, teachers give them challenges and rewards instead of homework. Furthermore, they provide a personal coach to check on you daily and help you overcome procrastination.
10. Coursera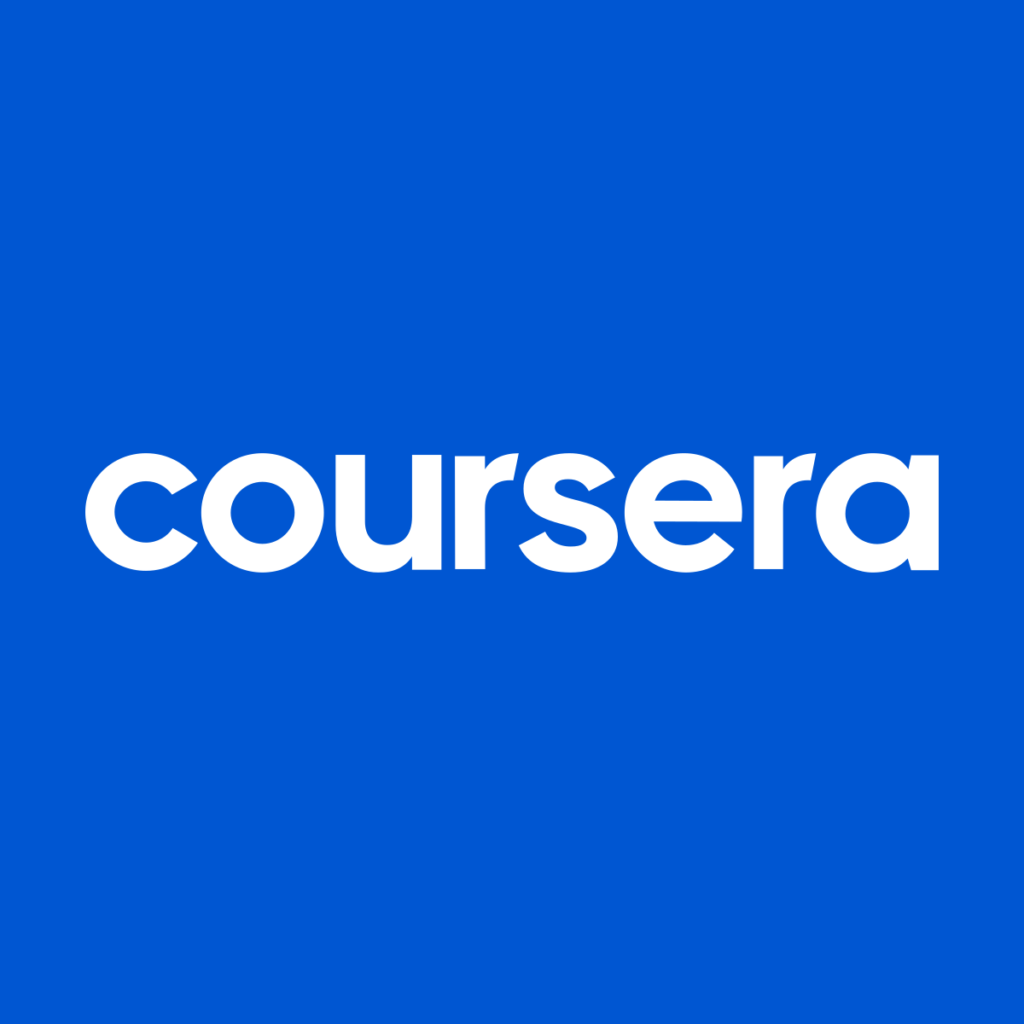 Coursera is a global platform where anyone can learn any course from world-class universities. It provides different learning programs depending on the type and number of courses you want to attend. A specialised Korean language course is USD 39/month with an average time commitment of 1-3 months. Comparatively, a professional certificate in the Korean language can have a duration of 6 months. A master's or bachelor's degree can cost USD 9000 with an average time commitment of 2-4 years. Coursera offers 16 Korean language courses of all levels- beginner, intermediate and advanced.
Why learn from Coursera?
Affordability- You can explore hundreds of free courses and start with a free trial.

Flexibility- You can always choose a certified course and get on-demand classes in accordance with your schedule.

Job relevant- You can master essential skills for a better career by choosing different programs and courses under Coursera.
11. Duolingo
Duolingo is an online platform and app that provides language training in an uncomplicated and fun manner. This company comes from 30 countries and teaches 30 languages for free. It offers language courses in Korean, French, German, Persian, Mandarin, etc.
Duolingo's teaching approach to the Korean language course-
Real-life communication- Lessons at Duolingo take the functional approach. It helps the learners not only learn good vocabulary and grammar but also teaches them how to use it in daily life scenarios. This trains the students to be confident and fluent in speaking the Korean language.

Creative teaching methods- For long-term retainment and easy learning, Duolingo provide lessons in the form of quirky games and hence, serve stand-out content.

Implicit-learning- Learning a language can be simple when learnt through a balanced approach. This creative company help the learners to develop a strong foundation, like our respective mother tongue. By allowing the students to discover patterns on their own, Duolingo never fails to serve a firm understanding of the Korean language and its rules.

Personalisation- With the help of machine learning algorithms and personal instructors, Duolingo focuses on individual attention and learning.

Additional formats- Along with the Korean language course, this company tries to embed valuable skills like conversation, listening and reading by organising podcasts, in-person events and interactive story sessions.
12. Futurelearn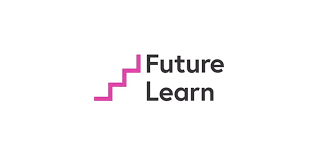 Futurelearn is an online learning platform that provides certified courses which are short, flexible and most importantly free. At the same time, it also renders a course upgrade which provides course test access, lifetime access to learning material and a digital certificate of the single subject chosen. Furthermore, you can also subscribe to unlimited access to thousands of courses, digital certification after completion and flexibility of time and duration.
About the Korean language course at Futurelearn
Establishment- This course is developed by the Hanyang University of Seoul, South Korea. It is specially designed for the students who want to study at this University or in Korea.

Curriculum- On-site language skills, natural approaches to the Korean language and its culture in addition to basic Korean phrases, vocabulary and grammar.

Course fees- Rs 1,919

Subscription to unlimited access to all courses- Rs 750/month
Conclusion
To summarize, learning the Korean language is a path toward new careers and job opportunities. From professional benefits to intellectual growth, this language will give you a challenging, yet fascinating experience. All the above-mentioned institutes provide excellent courses. Amongst them all, Henry Harvin continues to offer the ideal Korean language course augmented with countless facilities for a bright future. This company not only aims to teach the subject efficiently but also guides for better career and job opportunities.
FAQs
What are the benefits of the Korean language courses in Mumbai?
Learning Korean can boost your brain power, improve personal and business relationships, avail new career opportunities and help you learn about the Korean Culture for a better travelling experience.
Is the Korean language difficult to learn? 
Korean might be rated as one of the toughest languages to learn, but it also has the most logical writing system in the world. Therefore, constant practice of vocabulary and conversational skills can make you fluent as a native in a year.
Who invented the Korean language?
Sejong discovered the Korean language and its Hangul System in the fifteenth century. 
Why is the Korean language important?
A strong economy, geographical importance and popularity in the entertainment sector have made the Korean language one of the most important in the world.