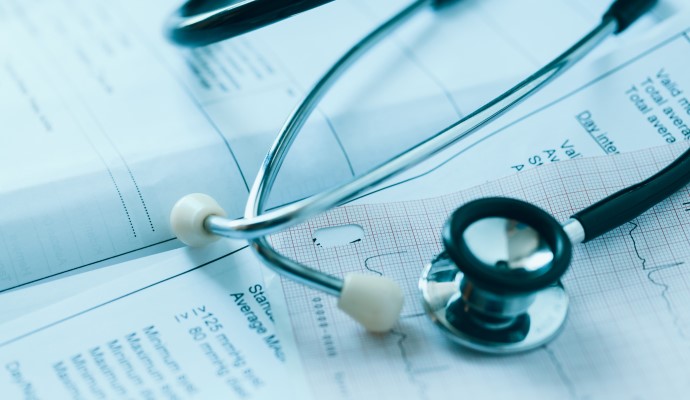 What is medical coding?
Medical coding is a method of transforming healthcare procedures into alphanumeric codes. In a rather simple language, it is a way of translating the healthcare diagnosis into codes that are easy to understand by people within the healthcare organisation. There are several courses these days which are coming up as regards medical coding. Medical coding is one of the promising courses after one passes out of the 12th grade, there are a few important know-how with regards to the medical coding course details.
As per the Bureau of Labor and Statistics, medical billing and coding were expected to grow by 21% by 2020.

https://www.google.com/search?q=happy%20medical%20coding%20quotes&tbm=isch&hl=en&tbs=rimg:CYVxx9i0gDFdYUO-vcJcikYk8AEAsgIMCgIIABAAOgQIARAA&rlz=1C1AVFC_enGB853GB853&sa=X&ved=0CBwQuIIBahcKEwjQ8rrorLz4AhUAAAAAHQAAAAAQGA&biw=1519&bih=745#imgrc=GVYAcNGRph5vqM&imgdii=PrIFAUT1FJBq1M
Duties of a medical coding professional
A medical coder has generally got the same type of work no matter wherever or whichever task he is assigned. Whether it's a hospital or a clinic or if he's a medical practitioner, it is their job to decode the bills and documents for further examinations. Their duties involve:
Comprehension and clarification of the medical records of the patient.
Explanation of correct codes of the records.
Operating codes to invoice insurance providers.
Collaborating with medical practitioners to assure correctness.
Handling the data records of patients on every visit.
Maintenance of detailed and coded information.
Looking after patient confidentiality and security.
Eligibility for a medical coding professional course
Anyone who wants to pursue medical coding course should have a valid bachelor's or a master's degree in medical science background anything equivalent to it. Other than this, there are certain required medical coding course details, which are as follows:
The aspirant should have a graduate degree in medical science or life science.
A minimum of 50% aggregate is a requirement as an undergraduate along with basic biology knowledge.
Graduates need to have the ability to think through the medical records and the details of the patients with the help of usage of codes for billing.
Graduates from any stream can take up the course provided they are well-versed with anatomy and physiology.
Non-science background students need to produce a valid certification in anatomy, physiology, medication etc. The graduates need to fulfil the required criteria to pursue the course.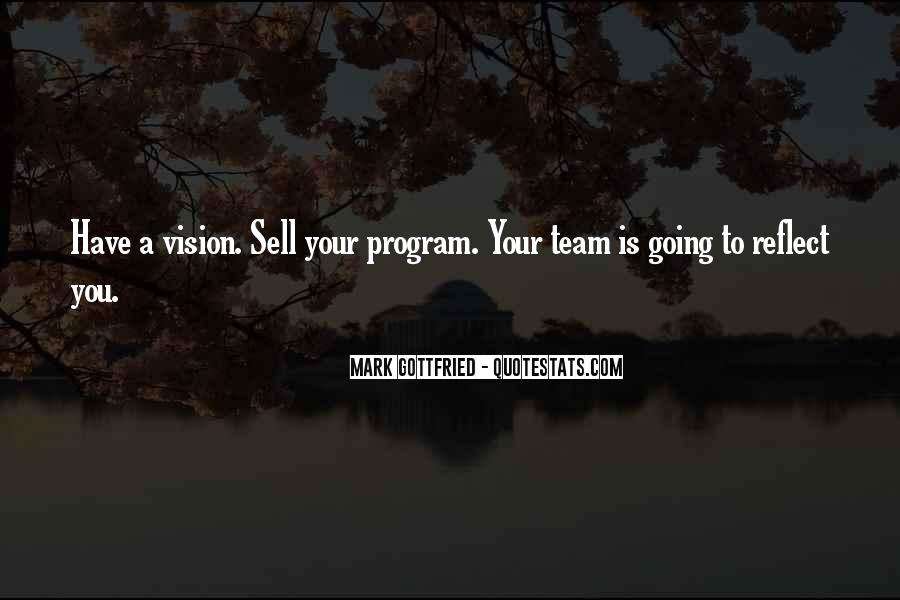 Medical Coding Course List
This course is conducted globally. Mostly the nations encourage the system concerning the International Classification of Disease (ICD). The World Health Organisation(WHO) forwarded ICD, and it is amended every year by the member countries to fulfil the commitments. India has 6 basic HIPAA sets of medical coding sections which are as follows:
CPT(Current Procedural Terminology)
ICD-10( International Classification of Diseases, 10th edition)
CDT (Current Dental Terminology)
HCPCS(Healthcare Common Procedure Coding System)
NDC(National Drug Codes)
The Medical Coding sets are classified in different departments of medicine, which are as follows:
Diagnoses
Procedures
Diagnostic Tests
Treatments
Equipment and Supplies
Medical Coding Course Details: Fee Structure
The fees needs to be paid beforehand by the applicants for the course. The fee structure approximately is around 21000 per applicant for the medical coding course. There are certain cases where the courses are sponsored by the company with which the employees are associated.
Medical Coding Course Syllabus
The course duration here depends on several options. In general, the duration of the course is for 120 hours which can be within the period of 2 months to 8 months, which completely depends on the type of certification course one has applied for. Starting from basic medical science concepts along with diagnostic coding for certain concepts, everything is covered up. Practical training on ICD and CPT training is provided as well.
The common syllabus in the courses includes in it:
Introduction to Medical Terminology
Anatomy structure
Medical Terminology
Medical Ethics
ICD-9-CM Coding Manual
Infections using ICD-9-CM
Digestive System using ICD-9-CM
Coding for Pregnancy using ICD-9-CM
CPT Coding for Reproductive System
Coding for Mental Disorders using ICR-9-CM
Steps To Become A Medical Coder
After the completion of the basic details with regards to the course, the medical coders have the opportunity to earn the credentials to boom their professional careers. In addition to certificate credentials, medical coders possessing professional skills have a better chance to flourish in their careers. In addition to being methodical, the medical coders should have the skill to communicate well with physicians and the administration team of the hospital about patient data.
The steps to becoming a medical coder are as follows:
Post-secondary education from one to four years.
At least six months of preliminary credentialing.
Work experience for a maximum of two years.
Additional credentials for a maximum of two years.
Pursuing education furthermore.
Medical Coding Course Scope
Medical coding courses have got the immense scope in India as well as out of India in terms of employment. Advancements in technology have paved the way for all the sectors when it comes to the working point of view, the medical sector being one of the most important ones. There are several scopes for medical coders in India which we will discuss below.
Medical coding scope in India
Medical coding is completely labour-saving as well as mechanised. This leads to a good amount of scope for medical coders near future. The importance of medical coding will keep increasing since the new computer-assisted coding procedure (CAC) has reduced the stress on medical coders globally. This device enhances productivity and saves the charges in terms of coding transactions. It enhances the efficiency of coding methods.
Medical Coding Jobs In India
Medical billers or medical coders have an essential role to play which in turn connects the healthcare providers, patients, insurance corporate and much more.
A medical coder needs to have a good hold on medical science.The day-to-day activities of a medical biller are administering different types of patient charts which is based on accurate coding and billing of insurance companies.Certain areas of hiring are as follows:
Hospitals
Government Agencies
Physicians offices
Insurance companies
Law firms
Nursing facilities
Educational institutions
Home health care services
Work from home medical coding
Some of the important hiring companies for Medical Coders are as follows:
Omega Healthcare
KIMS Hospital
United Healthcare
Cognizant Technology Solutions
Bajaj Allianz
Apollo Hospitals
Vee Technologies
AGS Health
NTT Data
GeBBS Solutions
Episource
Teleperformance
Medical Coding Salary in India
Medical coding being one of the renowned and versatile profession has got a good scope leading it to be one of the professions with a decent pay.The companies like Vee Technologies Pvt Ltd and Omega Healthcare provide 2.63 lakhs per annum, whereas AJUBA solutions provide 4.30 lakh per annum. GeBBS solutions provide 2.50 LPA. This gives us a brief idea about the salaries provided to Medical Coders in India.
Medical Coding Course Skills
There are some essential technical skills which a medical coder needs to possess. Though it's a relaxed job, punctuality is an important focal point. Anyone in this field needs to be skilful to balance the given position. There are certain required technical skills that an employer needs to have before entering into the work front. Which are as follows:
Top Technical Skills
ICD-10
Customer Billing
Health Information Technology
CPT Coding
Inpatient Coding
Outpatient Coding
ICD-9
Anatomy
HCPCS Coding
Clinic Documentation
Top Transferable Skills
Communication
Research
Computer literacy
Microsoft office
Collaboration
Organisation
Analytical skills
Problem-solving
Time management
Several institutes are providing Medical Coding Courses out of which Henry Harvin is one the very famous and well-known institutes is Henry Harvin which is taking up this course and training efficiently.
The course curriculum provided by them includes modules, which are as follows:
The World of Healthcare.
Medical Terminology.
Human Anatomy and Physiology.
Medical Ethics.
Diagnostic Coding
Comprehensive Surgery Coding.
Musculoskeletal Coding.
Digestive System Coding.
Urology and Reproductive System Coding among many others
Other than these modules, there are two complementary modules which are Soft Skills Development and Resume Writing.
The course provided by Henry Harvin has got certain key features, which are as follows:
9 in 1 Training Course
CPC Exam Guidance
100% Practical Training.
1 year Gold Membership of Medical Academy.
Trained by the Expert.
The 9 in 1 training course consists of :
90 hours of training
Several medical projects
Internship
Course Completion Certification
Placement post course completion.
Access to e learning as in videos, tools and techniques, assessments etc.
Bootcamps for 12months.
Hackfests and Competitions.
One year Gold Membership for Medical Coding Course.
Other than these factors, the faculty or the trainers here have an experience of over 15years in this industry. Henry Harvin is considered to be one of the good institutes providing Medical Coding Courses almost all over india.
Some of the other institutes providing the Medical Coding Courses are as follows:
Medical Coding Training in Pune.
Medical Coding Training CPC Hyderabad.
Oydessey Informatics- Medical Coding Training.
NIMC Medical Coding Training, Chennai.
Academy of Medical Coders, Noida.
Apex Medcom And Training Institute Bengaluru.
Transcode Solutions, Hyderabad.
Resolve Medicode- Medical Coding Training Process.
Cardea Medical Coding Training Centre.
Joshi Medicode Technologies Hyderabad, Telangana.
Sigma Healthcare Academy.
Zipcode- Medical Coding Training Centre.
Other than this there are a few online platforms which provide us with Medical coding Course, which are as follows:
Henry Harvin
Udemy
Coursera
AAPC
IGMPI
Online Course Report
Biotechnika
Medical Coding is a renowned profession where one can involve themselves into since it has got a good scope of earning and growth as well. It involves a dedicated pattern of studying by knowing the Medical Coding Course Details thoroughly. Medical coding course is one of the very decent and well paid jobs. Hence the above-mentioned factors and other information can guide us to know more about Medical Coding Course and also help us further.
FAQs
Q.1 Who are eligible to apply for this course?
A graduate in medical science background is one the most preferred criteria for this particular course. There are other factors which one can go through above to check the other eligibility details.
Q.2 Is it difficult to pursue medical coding course?
It can be difficult to pursue this particular course at times, but there is nothing like impossible. Doing the course with dedication and concentrating on it can help us reach different heights and can lead to some really good job opportunities.
Q.3 Can one pursue medical coding course after 12th grade?

Yes one can pursue medical coding course immediately after 12th. Even a forty year old can pursue this course to enhance his or her career opportunities.

Q.4 Is medical coding a stressful job?

It can be stressful at times, since one is supposed to meet the deadlines. No job comes with ease and without stress after all. Every job has got its own pros and cons.