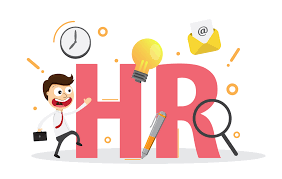 HR Strategy in the VUCA World
Volatility, Uncertainty, Complexity, and Ambiguity are the four terms that best represent the organizational scenario we are currently in. Today, the covid-19 pandemic has wreaked havoc on everyone's daily routine. This is especially true for organizations that were forced to go online without any prior notice. The concept of working from home, with choices for complete remote work and a hybrid style of working in which an employee works from home for a few days a week and then works in an office for the remaining days, has broadened the working boundaries. Traditional HR tactics will no longer be applicable in the face of fast-changing circumstances, higher customer expectations, diversified employee needs, and a highly competitive market.
With the rapid advancement of technology, ever-changing business models, and a lack of time to adapt to the changes, HRM can no longer be considered a support function. It is past time for them to recognize their strategic role in creating opportunities and thus giving the company a competitive advantage in this VUCA world. The weapons or methods that can be employed to acquire this sustainable competitive edge are talent acquisition, diversity, performance management, and digitization.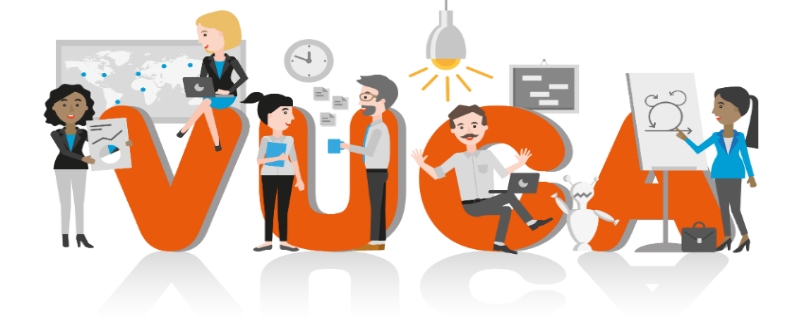 To eliminate perception bias, the talent acquisition process must be modified. Instead of using the traditional method of a resume shortlist followed by an interview to make a decision one should introduce a structured scoring system to evaluate the candidate on various parameters. The job descriptions should now reflect how the employees are expected to adapt to the continuously changing environment. Hiring based on degrees and previous experience should be put on the back burner in favour of focusing on passion and abilities obtained to validate that passion. Soft skills like empathy, comprehension, emotional intelligence, and the capacity to adjust rapidly should also be examined.
When it comes to gaining a competitive advantage, diversity can be seen as extremely beneficial. Better decision-making enhanced problem-solving, and increased creativity and innovation are all aided by a diverse workforce. Increased innovation is owing to the fact that innovation necessitates individuals to think outside of their regular operating paradigms and to employ a variety of perspectives in order to arrive at fresh and innovative ideas. As a result, the best method to enhance innovation is to have a varied group. A company with a varied workforce will be better able to grasp different local markets and demographics, giving it a competitive advantage. Diversity also contributes to better adaptation, preparing them for competition and rapid innovations to which they must adjust. As a result, in today's world, HRM must focus on increasing workforce diversity, encouraging more varied teams, and facilitating smooth functioning by putting policies in place that makes everyone feel included and accepted.
Changing Role of HR
Performance management in an organization must begin inside out, especially for those who lead. While HR must establish training programs that keep employees abreast in the competitive world, it should also focus on fostering soft skills like leadership, ownership, emotional intelligence, and empathy in their workforce. Another important step is to normalize reaching out for help and expressing feelings in a way that does not affect others adversely. Personal goals should be included in the performance management system, in addition to professional goals. The goal should be to gain employee loyalty through a well-thought-out rewards scheme. A system for objective performance evaluation free of political and prejudices should be established.
In a performance management evaluation, every metric must be accompanied by a rationale for the score or rating. This helps to eliminate managerial biases, such as the preference for personnel who work in an office over those who work from home. Mandatory 360-degree feedback with both positive and constructive sections should be implemented on a regular basis. Hire contract workers for short-term projects and create more open spaces to allow staff to work at a more casual pace. Introduce early training to prepare individuals who exhibit leadership, as well as introduce attractive rewards to stimulate creativity. When an individual demonstrates grit and exhibits his desire to grow, enables speeding up their career growth outside of conventional boundaries. Special retention programs should be in place for retaining high-performance employees.
HRM digitalization is more crucial today than it has ever been. HR managers can no longer be indifferent about technology. Instead, they should concentrate on becoming proficient in the use of technology. On a daily basis, HR professionals are stated to process a significant quantity of paperwork, which can be automated and digitalized using the many HR Information Systems available. The HR function must embrace the potential of data and analytics and use People Analytics on a regular basis to make better personnel decisions. To avoid making poor decisions, numbers and data can be used to back up intuitive decisions. With digitalization, time spent on repetitive processes and paperwork is reduced, costs are reduced. This means HRM can now support the organization's strategic goals and create more value-added activities.
Conclusion
Finally, in today's fast-changing business environment, HR must keep up with, if not outpace, the rest of the organization in order to maintain a competitive advantage. HR must now concentrate on developing tools and tactics that will assist in steering the controllable part of the company culture in the proper direction. They should prioritize employee health, both physical and mental, as well as other company objectives. They should take care of themselves first, then harness the VUCA, which is a type of fire, and put it to use. They should now move away from being HR Professionals who know a thing or two about business-to-business people with expertise in HR and adopt a VUCA friendly management culture that emphasizes consistency and communication. All these strategies are crucial today because "Human Resource is no longer a thing we do, it's the thing that runs our business" – Steve Wynne