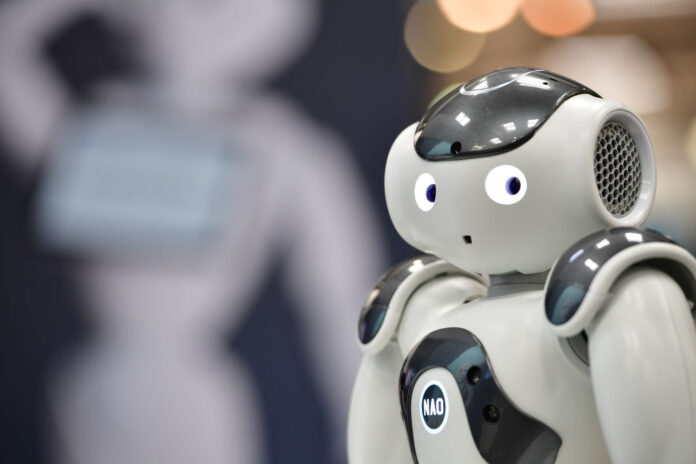 Role of HR in Agile and Automated World
                               Gone are the days the term Agile was a natural Habitat to software's but todays hyper-digitalized (Automated) world it has not only blended HR's with responsiveness, adaptability, quickness but also brought  with leveraging technology ,reskilling ,up-skilling,digitalized learning with pace along with changing  environment . Since pandemic has left the inedible mark on the way we live & work, it has forced our strategic HR leaders to take tough staffing decisions and agile with empathy &compassion.
With advent of technology,AI and machine learning there has been a massive Paradigm shift towards digital transformation and learning with people but what I say , fundamentally the one of the biggest shift is the mindset shift which has led HR's to agile by building proper HR frameworks, developing cognitive resilience, Skill centric strategies & well-conceptualized teams. Now it's role for HR leaders to gain insights, form strategy and inculcate metrics that is broadly as to say agile by holistic approach by increasing employee Productivity, maintain employee wellbeing, and mental health.In this automated world HRs have to ensure continuous learning, create Standard training modules, bite-size courses coupled with online learning portfolios and deliver the outcome for a future ready organization. Its HRs role to strengthen the organizational capability engage workforce by training and developing new talent and place them at driver's seat.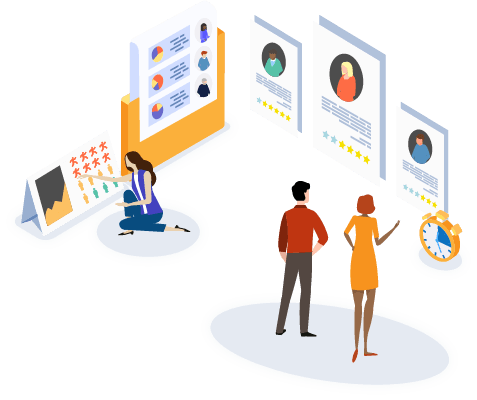 Acceleration of digitalization and automation has exposed the skill gaps forcing business to rethink their capability building so HRs role plays significant to fill this skill gap conundrum by creating agile workforces to liquidate workforce that is by placing right talent at right place filling the demand supply factor. Now with changing demographics of workforce , ever evolving challenges , agile technological parameters and challenging labour markets the spotlight is on HR leaders to benchmark with hiring new talent , reskilling , up -skilling  , leverage technology with Agile tools meet the global market demands by engaging workforces . Challenge for developing Organization is resilience and sustainability which is now a leadership agenda, now its HR professionals who has to bring shape to these workplaces in this agile and automated world.
Since early 2000's Dave Ulrich championed and influenced the world HR functions while it was universally accepted it was quite debatable whether it could produce a desirable outcome & Sustain in future with digitized world, now HR professionals need to look this at bigger picture not only by cost cutting & headcount reduction but also by restructuring and keeping employees & customers at top. Now, with context to critical questions HR need to face in this agile and automated world are…
How to reskill, up -skill, upgrade and develop the future ready organization? How to reenergize the employees with this new way of learning? What can be agile approach of HRs?
A cursory explanation to this all questions satisfies the role what HRs plays in terms of new organizational building capability and resilience.
       

Creating virtual organization

– simplifying structures and processes for a new organization together with home and distance working.

       

Holacracy

– where organization power is distributed throughout the organization via distinct, autonomous yet symbiotic teams, rather than vertically

     

Create personal development:

e.g., mindsets and skills for developing wellbeing, building resilience and navigating the new challenge of home and distance working

       

Nurture Talent development

: e.g., for bunker-busting existing business and organizational paradigms and developing mindsets to constantly disrupt and reinvent

       

Agile in HR Digital and Analytics

– moving to more immediate and personalized  means of communications and developing real insights into people's needs and aspirations preparation for a surprising future: developing agility, flexibility and adaptability of policies, processes, contracts and digital systems

       

Creating Learning organization

: e.g., highly relevant micro-learning and self-directed learning that address the need to re-equip entire workforces with new skills and capabilities team performance and appraisals, including self-appraisal in a virtual world – utilizing digital tools to track feedback and performance

            

Agile in Culture development

e.g., fostering purposeful and energized people engagement.

          

Compensation

: aligning with the new dynamics – gig economy, flexible work practices – career breaks, study breaks
       

Regulatory compliance

– responsiveness to changing social policies and employee and customer agendas
Conclusion
Agile HR will need to move from a 'one size fits all' approach to a new personalized level of staff engagement where the individual, as opposed to the group need, is satisfied. HR leaders will have a critical role in leading from the front and influencing their wider leadership colleagues on the benefits of a new type of work-employee agenda. The winning organizations of the automated world will not just be those companies that seize the opportunities to deconstruct and radically reshape their business models while at the same time exercising prudent and well-judged financial disciplines. The winning organizations of the future will need to radically transform their employee relationships and re-engage emotionally with their people as never before that's what HR s will play role.
Equipped with a highly appropriate and resourceful toolbox of people and organizational solutions for Agile & automated world, HR professionals have an amazing opportunity to pursue an agenda and journey of creative reinvention. the ultimate goal being a successful, resilient and sustainable organization underpinned with a real sense of purpose and fully engaged people.