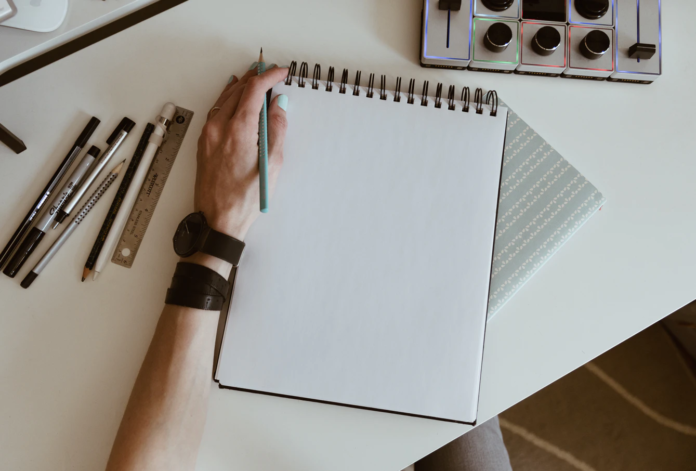 A writer's technical writing skills are the area of expertise that should be updated as per the need of the time. There are so many branches of writing skills like copywriting, articles, news writing, etc, but the most challenging is technical writing.
In technical writing skills, the writer needs to accept the latest trends and adapt to digital transformation in their field and organization. If you want to become a successful technical writer then raise the growing requirement and participate yourself as a business friend.
In this article, we discuss the top demanding technical writing skills and how to polish them.
Here we go.
Technical writing skills
It is writing on technology or technical information. Some of the forms of technical writing are handbooks, manuals, white papers, business proposals etc. The work of a technical writer is to break down complex statements or jargon into basic English.
List of technical writing skills one should possess :
1. Lucid knowledge of the service
A technical writer should have a clear-cut command of the service and company. The most important skill a technical writer should have is the art to deliver a complex idea shortly and simply.
The writer doesn't need to know any internal details of the product, only the product functions, non-functional features, repairs, replacement and basic understanding of solutions.
For example, to write a manual -you need to know about the basic knowledge of a Samsung phone not the software in it. One needs an idea of related questions(FAQs) on the phone such as how to start? how to set a ringtone etc. However, when it comes to a software platform, there need experts who know this field.
2. Apply technical writing tools
Technology is growing rapidly, so it's high time to use technology in writing also to make it faster, save time and advance. Technical writing tools are designed to write technical writing with precise usefulness and a user-friendly tool.
Technical tools offer different formats like Word, PDF, and CHM of technical writing. It becomes easier to document the workflow using these tools.
Some examples of such tools are single sourcing, Click Help, etc. Smart technical writing will always be aware of the latest tools in the market to document the writing as per the latest trend in the market, which will save time and work as a team.
3. Research and survey skills
The most important technical writing skill is to analyse and study the details in any field. A writer can be hired by any client, never heard of the product. So working on the documentation becomes hard as you have no idea regarding the product.
Here hours of research work are needed to expertise on the product. After you gather updated information and domain knowledge, you will feel confident to draft the document for the company. The writer should also understand the needs of the company regarding the product.
Different industries have distinct specifications, so you want to work on any specific industry domain or different industry depending on your power of research skills.
4. Mind mapping for a systematic work
Documentation needs a planned strategy work, and some user guides are complex and big. so a methodical sketch of the document is done to break down the complexity and draft it into good paperwork.
The systemic article can help people to understand in an easy and organized way. Especially during the user guide, a technical writer needs to maintain a system otherwise it can be a mess while delivering the steps.
So an experienced technical writer always makes a skeleton of the document in advance and technical writing skill improves by applying this.
A few free tools for these purposes are used to record key points, such as Coggle, Mind Meister, and Draw.io.
5. Potential of proofreading
Among the other technical writing skills, self-editing talent is the additional one. Whether you are a technical writer in a company or outsourced, knowing to proofread is an additional benefit.
As said earlier, documentation is a complex one, so everything can't be taken. Only the key points are to be taken, so a technical writer proofread its content before delivering it.
A good technical document should have direct sentences, a formal tone throughout the paper, and a proper choice of words that account for the target audience. Most importantly, diagrams or visuals can be used to make it user-friendly and universal.
6. Customer review
A proper Customer interview is the success mantra for successful writing. A survey of the different customers to know their expectations and familiarity is to be done before mind mapping. It helps them to write according to their knowledge.
Technical writing skills progress when a writer can write according to their audience's level of knowledge. Things a writer should consider before writing are-
● One needs to differentiate the targeted reader's technical knowledge level of the product.
● Steps to deliver the facts to make it easy for the user.
● Analysing the end-customer and its outcome.
● Interest and need of a customer related to the product.
● Collect and research the previous data for better understanding.
7. Communication and reasoning skills
Technical writing is fully teamwork, so proper coordination between the team is needed. A technical writer should be very attentive and able to note the important points related to the project.
Any miscommunication during the workflow can affect the outcome of the document. Subject matter experts coordinate with the technical writers to guide them throughout the projects regarding the details of the topic, purpose and outcome of the project. A technical writer needs to clear doubts regarding the project and collect the information before documenting it.
Sometimes there is a necessity to think or bring a solution that is fully out of the box. Creative-minded in technical writing skills acts as a cherry on top. Critical thinking writers are an asset for the company as they can find a solution to the problem faced during any project.
8. Illustration talent
A technical writer needs to include diagrams, and visual presentations like graphs, statistics, tables, figures, pie charts, etc. Writers carry these pictographs to publish the technical information in an easier and more accepted way for the user.
Skill to give structure to the information gathered from the subject matter expert in a user-friendly manner. Technical writing skills also include the ability to arrange different types of technical writing.
A technical writer works on in-demand software like Adobe Photoshop, Adobe Illustrator, Canva, Pixler, GIMP, Pain.net, etc. These tools can help to convert complex facts into helpful pictures. Basic knowledge of them can work.
9. Team coordination
Technical writing is complete teamwork, where team members and other departments need proper and healthy coordination among themselves to deliver a project. A likable technical writer will work as teamwork all the staff in a company. Other skillsets needed to possess are:
● A Technical writer should be an active listener, have good observation power and the ability to work accordingly to the feedback of the higher authority.
● They should be quick resolvers of any problem or miscommunication that happens during the conversation with the client.
● Able to come up with innovative solutions to problems that may arise during a workflow process.
● Giving a priority to the SME (Subject Matter Expert) and developing the document as per the idea of SME.
● A technical writer should to well organised and manage the project and deliver as per the deadline.
10. Education
A technical writer should have a bachelor's degree in a technical field like Engineering, Information technology, Journalism and English. Regarding graphic design skills, you can learn them from online courses.
For more knowledge, you can also learn technical writing through different books, guides and technical training programs. To improve your technical writing skills you must stay updated with the technical content of the different types of industries. There is another way to learn technical writing is by doing a technical learning internship in any organisation.
Future of a Technical writer
There is a vast rise in Technology solutions, Artificial intelligence and Machine Learning. So there is a need for a technical content writer who can develop content for potential customers. A technical writer can also help in making content related to digital marketing like advertising, social media marketing, telecommunications and publishing a press release.
Technology is worldwide so all technology companies need technical writing in their company to write for them. Some companies hire technical writers as full-time staff whereas few prefer to outsource them. The role of a technical writer depends on the company.
Other skills like digital marketing, inbound marketing, content marketing etc are highly advantageous for a technical writer.
The minimum salary of a technical writer is around 6.5 lacs per annum. It may vary due to educational background, experience, and sector. A freelance can charge 10-20 lacs as per their skill set and experience.
Technical writers are the future of the technology industry, there will always be a need in this growing industry. This is the best option for creative-minded people move over, who love to do research work on technology.
Final Takeaway
If you are new to technical writing, then the above list is enough to improve your writing skill. A technical writer's sole purpose is to write for the targeted audience not make the technology handy for all.
So a good technical writer drafts the document keeping their audience in mind.
The future of technical writing is to become a specialist in its field, which can be acquired with growing experience in a specific field. A writer can not be an expert in all areas, one needs to find out their domain.
It is a hard-working and creative skill of writing where a technical writer creates a user-friendly document from a complicated article. There are different types of writing styles in the technical field such as user guides, release notes, reports, descriptions of a product, web pages and specifications.
Lastly, everyone can not possess all the writing skills but you need to be consistent in learning them. Practice writing every day for a better and quality article. Routine writing will make you more confident and a perfectionist. Keep learning and revised yourself as per the industry.
FAQ:
Q1. What is the future of a content writer in India?
Ans. There is a great future for a technical writer as every technology sector needs a technical writer for their company.
Q2. Which is better, freelancing or a job for a technical writer?
Ans. A freelancer has more flexibility and freedom in working hours and rates, whereas in a job, you have to work full-time for a company with a fixed salary.
Q3. Is it mandatory for a technical writer to work from the office?
Ans. It varies from company to company; it's not mandatory to work from the office, but you may need to join the team while meeting with the subject matter expert.
Q4. When can I enroll in a technical course?
Ans. There is no age bar or specific qualification for technical writing. So after passing class 12, you get a green signal to enroll in a technical course.
Q5. What is the expected package for a fresher?
Ans. As a fresher, you can expect 2-3 lacs per annum.