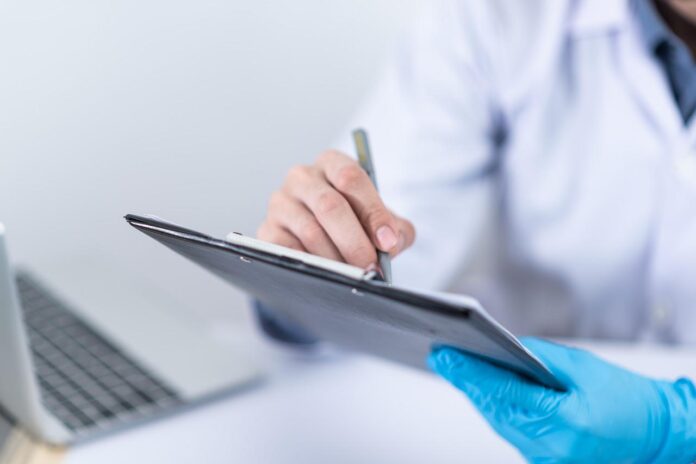 Hospital Administration is nothing but the business of Hospital management. Hospital Administration is the combination of medical and health service managers and health care administrators. Depending upon the complexity of the hospital the Administration may vary in size of the numbers associated with it. Administrators are intermediaries between the hospital board, medical staff, and other administrators in the hospital. Administrators are responsible for hiring the staff and doctors, and employee evaluation as per the hospital requirements. They deal with fundraising for the respective hospital and maintaining public relations. Usually, Hospital Administrators conduct programs related to teaching and research, so they need to keep up with the latest medicines in stock.
Check out Henry Harvin for the Hospital Administration course
Henry Harvin is leading the Hospital Administration course with the vision to help students to achieve management skills with the technical and conceptual knowledge of the Hospital Administration functions. The curriculum includes human resource management, marketing, finance, hospital laws, accounting, and many more related to the hospital.
Key features of Henry Harvin
NSDC Curriculum – The curriculum is integrally designed by the medical professionals about the NSDC curriculum with the sessions on simulation, case studies, and holistic approach with the myriad technical knowledge.
100 % practical training – Main focus is learning the core fundamentals of Physiology and Anatomy along with the functioning of popular GCAO pedagogy.
Mobile App Access to Moodle E-learning portal – Exclusive access to the LMS(Learning Management System) with the login credentials to access the Hospital Administration course at the tips of your fingers.
1-year Gold Membership program – After enrolling into Henry Harvin you have the facility to attend distinct batches with different trainers with no extra payment.
Job support guarantee – Multiple placement networks over 500+ hospitals and diagnostic centers are tied up with Henry Harvin. So Henry Having provides 100% job placement assistance.
Guaranteed Internship – Internship program with real-time scenarios to gain practical knowledge.
Now, let us jump into the top 20 Hospital Administration Interview Questions and Answers
Q.1 Tell me about yourself.
Even though you are fresher or more experienced. Always start your first answer with greetings.
Ans. Here, the answer may vary as a fresher – You need to tell about your name, qualification, and achievements during your academic. You can mention the workshops if you have attended. You can tell me about any awards you have got during your academic studies.
As an experienced – Here, you need to tell me about your name, qualification, and designation. You can mention your achievements, promotions, or any awards you got during your job tenure.
Q.2 How do you manage if any issue comes in different departments of the hospital?
Ans. You must convenience the interviewer with your interpersonal knowledge to interact with each department individually. As it is the digital platform nowadays, you can mention that we can create one portal where each department can share their experience and problems existing in the respective departments or with other departments of the hospital. By this, you can say that you can provide every department with separate credentials so that their respective details do not leak and you can work on each issue first individually and then come up with the proper solution.
Q.3 Explain what is your role as Hospital Administrator?
Ans. You can say like Hospital Administrator can do multiple tasks like – staff hiring, coordinating with business functionalities, policy development and implementation for the hospital, and maintaining patient records. As a Hospital Administrator, you can work at any of the specific departments as an administrator and co-ordinate with other departments as and when required.
Q.4 Why do want to work as Hospital Administrator?
Ans. In answer, you can say about your dedication towards public responsibility. Mention that you like to work in hospitals as it is considered a noble deed and is a well-respected job in society.
Also, say that you are good at public and can work in the department like hiring, staffing, training, and any other department which has vacancies. You must make sure that you are capable to fit into any department of Administration.
Q.5 By what way you can maintain the confidentiality of the information?
Ans. You must mention that confidentiality is the most important factor in any organization. That can be related to the patient, clients, staff, or documents. You should give the interviewer clear ideas on how can you manage to maintain the confidentiality of the information by giving some the examples like delivering the documents to the respective person at the respective department, shredding off the waste confidential documents, and many more.
Q.6 How do you think you can manage difficult patients?
Ans. Usually, some patients can have anxiety or are furious about their health problems. So, you can say that you will first give a chance for the patient to open up about his/her health conditions, you maintain your patience and listen to the patient calmly. Some patients try to hide their health problems for the fear of getting admitted to the hospital. So, in such a case, you should say that you will try to convenience the patient about their health condition.
Q.7 Do you think you can manage livid doctors?
Ans. You must be amiable with your answer. You can say that you are a polite person and try to understand the situation before reaching out to somebody. If the doctor is livid you can try to be smooth with him/her and make them comfortable with your company. And then you will talk about the matter for what you have come to him/her. You can even give some examples if you have already come across certain situations before.
Q.8 How can you ensure that you and your organization are providing the best care and facilities to the patient?
Ans. Hospitals are the safest place for patients to get better health. People always recommend the hospitals that provide the best care and facilities for them. So, you must mention here that you –
Can train the staff, nurses, and doctors about social etiquette.
You will maintain a 24*7 support team to assist and help needy patients.
You are capable to keep the stock of medicines and tools in advance.
And you can add many other options which can help to give the best care to the patients.
Q.9 What are the qualities of the best Hospital Administrator?
Ans. You must mention some of the best qualities of a Hospital Administrator like –
Ability to plan the strategic plans for the well-being of the patients.
Show leadership and knowledge of the workings of various hospital departments
Manage the workload efficiently by scheduling and distributing
Capability to handle many stressful situations with patience.
Management of the finance and budget of the organization as per the norms and conditions.
Q.10 Why are you leaving your current position?
Ans. You must be sure that you want to join the new organization for your career growth and also you must mention that you like to upskill your knowledge and responsibilities with the new competitive spirit.
Q.11 What is your plan for the next 5 years?
Ans. You can say your career goals for the next 5 years. Show that you are capable to learn any concept at any point without hesitation and also show your enthusiasm towards the organization. You can mention that if you are selected for this position, you can help the organization to grow along with your prosperity.
Q.12 Why do you apply for this Hospital?
Ans. You must be polite and mention that you have explored the history of the hospital and also researched its plans of the hospital. You must also mention that this hospital is best in taking good care and providing the best facilities to the patients and the family of the patients. And also mention that hospital has all the advanced techniques which can help you grow in the medical technology also.
Q.13 You are on leave and there is an emergency work at Hospital. How will you manage?
Ans. Here, you must make sure you are the best at managing the family and work equally. And in case of emergency, you will prioritize your presence in the best-required place.
Q.14 Why should we hire you?
Ans. You can mention that you have all the qualities required for the respective position. You must be sure you show your knowledge skills and talk about your achievements and awards from your previous experience. Show a positive attitude about your talent and technical skills.
Q.15 How will you manage as Hospital Administrator during the COVID-19 pandemic?
Ans. You should explain the current situation of COVID-19 and make sure that you adhere to all its rules and policies of it. And as a Hospital Administrator, you will follow the social distancing, wear a face mask, use sanitizers and wash your hands regularly as basic. Furthermost, you will make sure the hospital staff, patients, and visitors follow the COVID-19 rules. And every patient should undergo a COVID test before admitting to the Hospital.
Q.16 What do you do to keep yourself updated?
Ans. As to answer you can explain to the interviewer that you are a gadget lover and tech-giant about the Health Care details. You must mention that you are good at updating yourself through magazines, newspapers, the internet, books, and whatever is helpful for learning and updating your skills.
Q.17 If you need to let go of one of the employees, how will you communicate it with him?
Ans. You can say that you are good at communication and keep a good bounding with your colleague. In case, if you have come across a situation where you need to fire some of your fellow employees, you can politely reach him and make sure you stick to the policies of the organization.
Q.18 How will you attract the new employee?
Ans. Here, you must be able to convenience the interviewer that you are capable to hire new employees by implementing new ideas of training sessions and upgrade the technologies in the organization to grab the employee's attention.
Q.19 How will you share the bad news with the patient and his/her family?
Ans. Your answer must include that –
You share the news with the head of the family first
Maintain the confidentiality
You show sympathy and console the family
Give some time to process the information documents
Q.20 How do you think the typical legal issues can be managed by Hospital Administrator?
Ans. As an administrator, you must say you are best at following the rules and policies of the organization. And based on the legality you can manage any sort of issue wisely.
Conclusion
In conclusion, I can say that the larger the hospital, the large the Administration staff but overall there will be only superior Administrators to manage the complete flow of the hospital. As an example, clinical managers lead the peculiar department in that specific area and the Health information manager is the in-charge of enduring the patient records and so a Business manager governs the Financial and business concern of the hospital.
FAQ's
Q.1 Can I prepare the above Hospital Administration interview questions to crack the interview?
Ans. You can go through the above Hospital Administration interview questions to understand the concept of Hospital Administration interview questions. But try to some more details to get much more ideas.
Q.2 Is Certification in Hospital Administration enough to crack Hospital Administration interview questions?
Ans. Certification helps to learn deeply about the subject but not enough to crack any Hospital Administration interview questions.
Q.3 What are the minimum criteria to join Hospital Administration?
Ans. Not exactly, but completion of the Hospital Administration course would be enough to join Hospital Administration.
Q.4 Shall I take online classes for Hospital Administration?
Ans. Yes, you can take online classes for Hospital Administration.
Q.5 Can I earn enough by clearing Hospital Administration interview questions?
Ans. Yes, you can earn a good salary in this field.