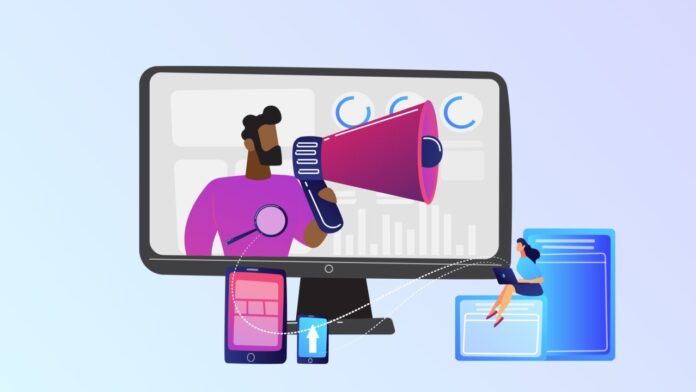 Digital Marketing has taken the world ablaze. And the recent hit received by the pandemic forced the maximum functioning of the globe to get online. Did that hinder our economy? Absolutely not. That instead boosted it. Did it hinder the job opportunities? Again absolutely not but instead surged the number of job opportunities.
The global business has seen an upliftment and acceptance of digital marketing by 60%. This turned out to be the new forever normal. Even when we are over the pandemic; digitalization is surely going to remain the same for the number of new opportunities it has allowed the audience to access. So wouldn't you want to be a hand that responsibly shifts into the world of digitalization and understand every in and out associated with it? Of course, many of you do, I guess. But then what is it that is stopping you from doing so?
Well, if I make a guess which also seems to have slighter unfortunate truth to that then it would be a lack of guidance from where to start and how to start. This is something that is keeping you under-confident and stopping you from entering the world of digitalization. But you do not have to deal with it forever. There is a solution to getting through it. And what according to you can be that solution? Well, you guessed that right, if you are unaware of the digital world then you need to be aware and educate yourself. And that is only possible when you enroll yourself with a Digital Marketing Institute that trains you and exposes you to the best opportunities associated with the same.
But which institution can be worthy of meeting all your basic needs? There are multiple institutions offering Digital Marketing courses but recently the one that managed to grab enough attractive attention is upGrad. There has been quite a discussion on the very latest introduction of the Digital Marketing course at upGrad. Numerous upGrad Digital Marketing course reviews have come forward to guide people with the necessary elements about the platform.
But still, these reviews leave back a mark of confusion to the audience going through it. Therefore to help you deal with and understand the overall functioning of upGrad we are here with a point-to-point review to help you choose and analyze better.
This upGrad Digital Marketing course review aims to maintain complete transparency with the courses and the associated benefits at upGrad. Having this understood clearly will help you make better choices and will open some really impactful opportunities for you, as a learner.
So without any further ado let us just straight shoot the topic and see what the upGrad Digital Marketing course review has in store for you today.
upGrad Digital Marketing Course Review
upGrad is one of the most renowned and celebrated platforms of the time that has successfully managed to create an undeniable spot for itself. UpGrad has been constantly working to provide a learning platform that effectively bridges the gap between academic learning and job-oriented learning. It is often seen that as a new joiner at a particular firm we tend to stumble upon so many aspects and thus hinder our position and confidence. These episodes occur due to lack of knowledge and as a responsible platform upGrad aims to fill this untalked gap of professional knowledge in depth.
upGrad is India's largest online learning platform that specifically deals with Higher Educations. No matter what industry or what stream you come from, the platform tends to be the best place to learn and explore for any and everyone out there.
During these tough pandemic times, education has been the most hindered sector that did not get the desired attention but platforms like upGrad made sure that education no longer suffers. Therefore it was seen that many institutions partnered with upGrad to provide the best learning experience possible.
Few aspects that make upGrad one of the most talked-about platforms are:-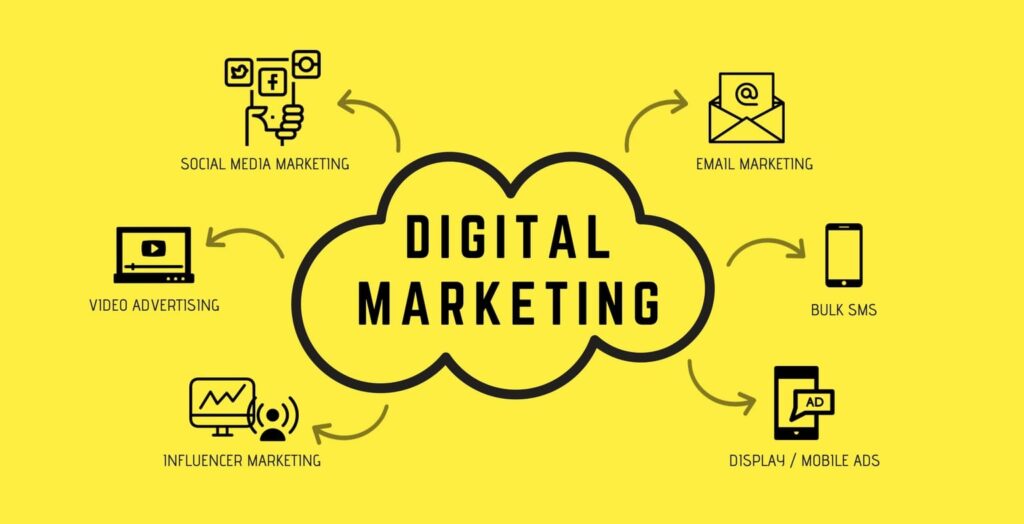 1:1 mentorship by top leading industry experts.
Extremely modern, updated and world-class faculty.
More than 100 strong learner support teams.
50+ strong placement team that helps you to get to your desired firm easily.
Moving ahead you will see upGrad being partnered with a world top-class University that changes your overall learning experience and exposes you to unimaginable heaps of opportunities.
Few of the institutions are:-
Duke Corporate Education
Deakin University
IMT
IIT Madras
Chandigarh University and many more.
With a strong vision of uplifting and educating every individual, upGrad has also introduced numerous FREE COURSES that can allow those learners to learn and explore who are not able to afford paid courses at that point in time. This initiative has proved to be beneficial for thousands of potential learners out there.
The number of games at upGrad seems to be quite impressive too. It has by now managed to achieve 20,00,000 registered learners and has successfully provided a worthy platform to all these potential aspirants. The highest salary offered to the learner who graduated from upGrad is somewhat around INR 73 LPA. Impressive isn't it?
Major of the learners passed from upGrad experience at least 50% of salary hike. The team of upGrad has more than 300 prestigious hiring partners who tend to bring the best and the right kind of information to each and every learner enrolling here.
There are more than 700 industry experts having their hands of guidance and supervision placed successfully on the learners of upGrad. And thus, due to these responsible roofs that upGrad had managed to build are the reason that it deserves every inch of the appreciation.
upGrad Digital Marketing Course
When looking for courses at upGrad you will encounter numerous courses bunched under sections that you can choose from. Specifically talking about the Digital Marketing Course at upGrad; you will find multiple associated courses that you can choose from. These courses are well formulated in order to meet the basic requirements of the learners. Thus, you can choose the one that best fits your requirements.
You will have altogether a different section for Post Graduation programs in Digital Marketing that will be functional for 2 consecutive years. You can choose from the same and begin your post-graduation program with upGrad. Else, you also have multiple options of opting for various certification courses that are short-termed but quality infused.
Advanced Certificate in Digital Marketing and Communication is one of them. The course is 32-50 weeks long wherein you are recommended to devote at least 7-9 hours per week. More than 5000 learners have enrolled in the program by now.
To get an overview of the program and understand what as a learner you could be expecting here we have opened up a factual conversation of key highlights of the program. The major key highlights of the program consist of the following mentioned points:-
Receive certifications from MICA and Facebook on your successful completion of the program.
Opportunity to grab MICA Alumni Status.
Mentorship by top-rated industry experts.
Learn to crack mock interviews under the supervision of Hiring Managers.
During your program tenure, you will be given access to 15 Case Studies and Live Projects in order to keep your progress in check.
Access to a video library with about more than 70 tools.
Personalised and Constructive resume feedback.
Ease to the payment process by initiating a no cost EMI option.
These are a few key features associated with upGrad Digital Marketing course which you can avail of by enrolling in the program. You will get to explore even more during your program tenure.
Another important factor to look at upGrad for the Digital Marketing course is its teaching faculty. The trainers assisting you throughout your program tenure come from extremely profound and experienced backgrounds who tend to know and understand every minute detail of their respective industries. Having such well-experienced trainers always adds extra points to your learning experience.
The guidance and supervision coming from these trainers help you build and understand yourself better. And thus, without even entering the business world you already tend to know enough about it through your trainers. Hence, trainers at upGrad add to being the biggest asset for the institution.
The curriculum of the upGrad Digital Marketing course is another point of highlight that grabs the attention of the potential learners. These curricula are well-drafted keeping them updated with the latest and the best information associated with them. The certifications received for your successful completion of the program are widely accepted and allows you to make your own special position among the other similar candidates. Also, the team of upGrad has introduced a student support section that deals with any and every query coming from dear learners.
To understand the overall modules included in the program in detail you can request a brochure download or request for a call from their professionals to best guide you.
So this is what your overall program of upGrad Digital Marketing Course offers.
Why upGrad Digital Marketing Course? – Review
Now that you have satisfactorily enough information on the upGrad Digital Marketing Course we can swiftly move ahead on understanding why upGrad is that one choice that can transform your professional career for the better.
While discussing so we couldn't simply start it without focusing on the media presence that upGrad has managed to create for itself. When talking about the top EDtech platforms upGrad responsibly manages to spot a mention on the list. The conversation about the quality and opportunity deliverance at upGrad is so rectified that learners graduating from here automatically stand to be different. Having graduated from such an impactful platform can surely be life-saving to the learners with a stronger vision.
Another point that stands as a strong pillar and something that many upGrad Digital Marketing course reviews fail to talk about is the extremely well-structured comprehensive curriculum. Having a curriculum is very vital and cannot be ignored. And upGrad takes quite a good care of the concern. The curriculum presented to you here is best edited and added with new and latest updates to keep learners in pace with the current news and updates of their respective fields. Thus, you simply tend to have the best learning experience here.
Well qualified and experienced trainers at upGrad is another important sight to catch. These trainers using their knowledge and experience help you to get the best learner within you at work. Which in the long run helps you achieve prestigious positions, with firms of your own choice. Payment relaxations, support service, well-acclaimed certifications, impressive partners and hiring clients, and many more are a few of the reasons you should hop in for your digital marketing course.
While bringing this upGrad Digital Marketing course review was also important to highlight the major points that discomforted learners too. Thus, as a responsible one here's what discomforts many learners. There aren't enough points but one major point that keeps a lot of learners wondering is the fee structure presented before the courses available here. The fee structure offered here is reliably very high and not affordable to many. Although the platform provides you with numerous EMI options, that doesn't change the fact that fees here are exceedingly very high.
Other than this everything else seems to be quite cordial and accepting.
Final Words:-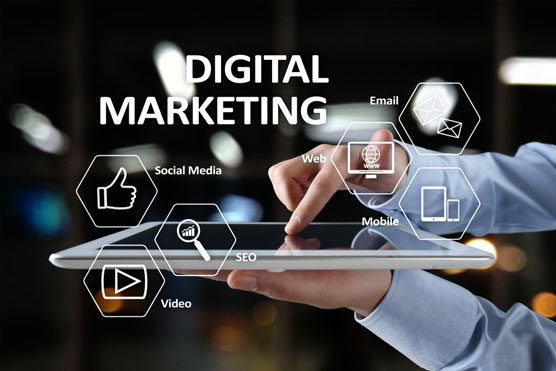 Having your research done before actually coming up with any sort of decision is always a productive effort. It secures you from falling into the clutches of the wrong ones. Especially when you are looking for a career-oriented course you need to be very alert and attentive while executing your choice. And at such times reviews like this help you make the best choices.
upGrad's Digital Marketing Course review has been put forth before you with a similar agenda to help you make wise choices and excel in your respective careers.
We hope this piece of information helped you answer your questions effectively. If in case you still have any doubts or questions on the above-discussed subject then please feel free to voice it using the comment section below. We will get back to you at the earliest possible with the best knowledge available on the same.
Thank you.
Keep Reading! Keep Learning!