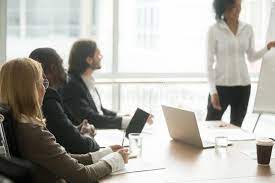 The best-Corporate training and Development programs value both team members and owners.
Employee training can productively add years of experience to an employee's skillset; overall, the company and employees benefit from these pieces of training.
A company should focus and invest in the development skill of employees who are interested in growing better in their field. Rather than investing in recruiting employees, it is better for the company.
Every company requires a flexible and agile workforce, in which firms concentrate on investing in developing the workers' skills through on-jobs training.
Now all the work from the office is over, and all companies are calling back their employees. Therefore every company is searching for the trusted and best corporate training programs and development programs for their employees.
Behind a successful company, the employee plays a crucial role. So it is always a good idea to invest in different staff development strategies.
Trusted corporate training and development programs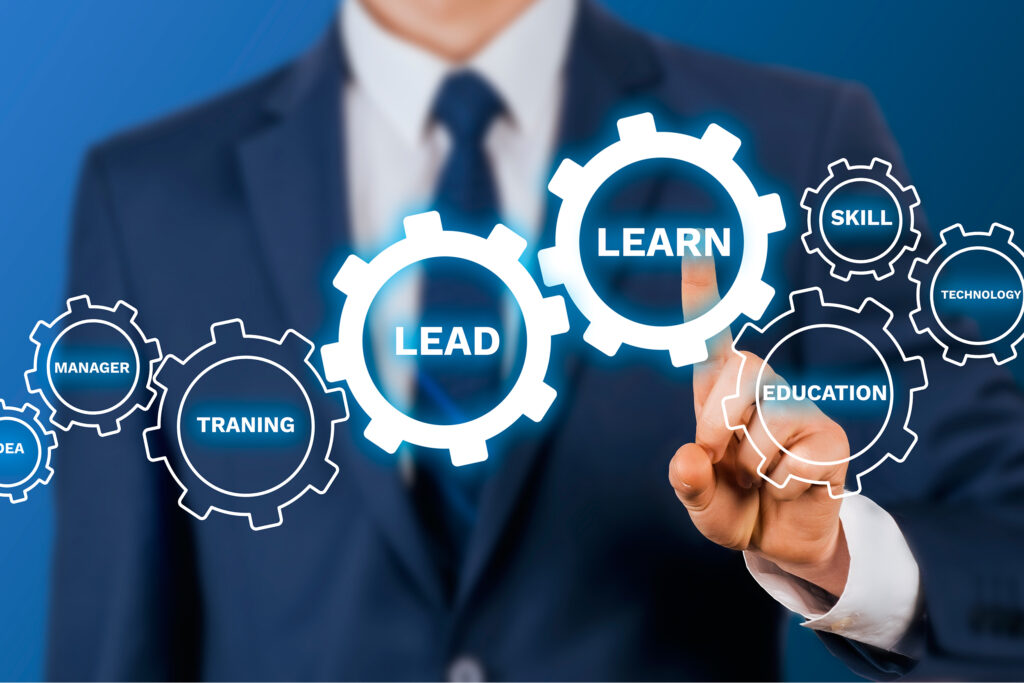 1. Team Communication Training
Team communication training supports employees' growth and an entire spectrum of capacity to make the best collaborators and teammates. A steady communication skill set is the foundation for a successful business.
The employees will be able to master conflict resolution and convey a clear message. They can also apply verbal and nonverbal methods to improve delivering the ideas during the conversation.
Team communication training strengthens team building and masters communications and problem-solving capabilities. The business will benefit in productivity, and the employees' influential working culture and engagement in the project can be improved.
2. Training in Leadership- Corporate Training and Development Programs in India.
Maintaining the current workforce and providing them with leadership development alternatives is a modern strategy. The employee of a company gets an advantage from the leadership development program.
They organized these types of training to support the worker to become successful in their long-term career, better communicators, teamwork cooperation, and problem solver. It also improves their abilities to enhance their skill set.
A strong understanding and communication are necessary between team members for a successful goal. The training teaches them the art of verbal and non-verbal communication while addressing the workers.
They learn the different communication elements and get an opportunity to improve their performance. Furthermore, they acquire team building and better productivity through this training. Training will make them confident in solving their issues, sending emails and messages with clear messages to promote good communication.
3. Confident decision making
Training to make the right decision at the right time is teaching you the process and demonstrating the steady steps and thought process required to make a perfect choice.
This training will teach their employees how to judge critical situations and make decisions that can positively impact the company. They will learn the right pinpoint and where to focus on the problem.
When employees are confident enough to make logical and informed decisions, it helps the company to involve them at a high level or send them as a company representative. The trusted Corporate Training and Development Programs in India
4. Dynamic training for the cooperation
Dynamic training boosts the employees with essential knowledge and skills to handle the twist and turns of team interactions With the fluctuations and suggestions. The training prepares them to enable the team members to communicate, collaborate and work better.
This training makes employees feel like they are part of an industry and happy to work for the company. They learn adjustment skills, communication styles, and trust. They have learned that teamwork is the key factor behind a successful goal.
When a company faces dysfunctional teams, it becomes complicated and expensive to fix. Through investing in this training, a company can experience a significant change in the work culture and growth.
5. Emotional Intelligence – Corporate Training
Emotional intelligence is an essential factor in becoming a successful employee. Some deep drives can improve your emotional intelligence, which helps them in a career performance.
Giving the correct training to anyone can uplift their EQ score from general to brilliant levels.
This training brings self-awareness and how they can improve their empathy and behaviors toward others; after this training, workers will enjoy the closeness, collaboration, and relationship with other employees in a positive way.
The survey suggests that emotionally intelligent people give their best in their work. So more employee means more emotionally intelligent employees who will turn the company to optimal performance in the department.
6. Conflict Resolution – Corporate Training and Development Programs
Conflict in the workplace can create a severe problem, and significantly it can hamper the productivity of the company. But few people have art to resolve any issues with their coworkers. Through conflict resolution training, people can gain the ability to resolve conflict peacefully and gracefully.
Moreover, employees can improve their interpersonal skill gap and confidently take responsibility for their behavior, solve the trouble that becomes challenging to handle, and recognize the approaching problems.
Post this training, the company doesn't have to think about the loss of productivity for a lack of difference between the workers. This training will ensure they can solve their differences without affecting the company's turnover.
7. Practical time management
Practical time management plays a vital role in every job and every part of a company. Any organized employee can struggle if they miss track of time and can not complete the work in time.
Following Time management training in every workplace, they can impart the value of time and its role at every level, from freshers to high-level workers. Proper time management can make their work done within the time, and at the end of the day, they will get time for themselves.
Teaching the practical tool will prioritize the work and improve the workflow.
From a business angle, employees who follow time management know how to uplift their crucial case. The work will be completed smoothly within the given time and efficiently.
8. The power of negotiation- Corporate Training and Development Programs in India
Negotiation is an art that needs to be polished with practice. Training in negotiation boosts employees' negotiation skills in a meeting room's low-stakes situations.
During this training, the worker will learn how to influence others and control their emotions from affecting you, which can affect the negotiations.
A person with excellent negotiation training can best represent the company's interest in making partnerships, dealing, and collaborations.
9. Active employee engagement- Corporate Training
Successful employees need continuous nurturing for engagement in work, and people should know their goal of working. Through this training, the leaders can bring ongoing effective employee engagement to the project.
Active employee engagement will help the employee to increase the maximum involvement in the work, with their colleagues and goals.
Overall, the company will benefit from employee engagement, profit growth, and employee absenteeism.
10. Productive feedback and performance reviews
Productive feedback and performance development program illuminates the delivery process of delivering and receiving presentations and feedback. The training makes it convenient for workers of all levels to deal with controlled emotion during the performance reviews.
Everybody will be great at giving and receiving feedback; the employee's performance will improve at the end of the training.
The employee will learn the proper techniques to give and receive feedback and reviews. This training builds an appropriate standardization to make it easy for them to take the feedback positively and adjust themself for improvement.
A company too can benefit from this training; with correct performance review and feedback, the company will run smoothly, positively, and efficiently.
11. Efficient habits for working remotely
Working effectively from home is skilled work itself. Training will improve the technical factors of being productive in a remote culture. Most importantly, emotional and wellness strategies are also included in this training so that employees maintain their focus and work-life balance during work.
Corporate training and development programs will prepare the employees to tackle the situation effectively far from their colleagues. They can manage their emotion, frustration, and distractions while working remotely. By attaining this training, workers can give their best work in any environment.
The company can expect better productivity and teamwork among the employees while working remotely.
12. Coaching Fundamentals
A coach is a guide who consistently helps others in their time of need and knows the correct nerve that cal encourages you. They also teach new techniques and how to overcome fear.
This Corporate training and development program will make the kind of coach or leader their team and company dream to have in their workplace. If a leader gets training in this category, they can develop attention that can solve different problems in the team. Furthermore, they can deliver correct feedback so that the team member can surely get success.
A company where they can get leaders in the true sense; they know their leadership style and use this skill to bring a proper review of the employees.
13. Effective meetings
We all know these meetings are dull and fall flat with no points. This Corporate training and development program can build a constructive engagement for the company. Bring more productive interactions and less wasted time.
Employees need to spend less time in meetings, and the invested time will be productive, engaging, and purposeful. Far better than those meeting who can spoil the mood to work.
The company's benefit is that their employee will waste less time in meetings; instead, the time will be productive, enjoyable, and less frustrating.
14. Accelerated selling
This Corporate training and development program will dig into every field of sales, from pitch strategies to customer pain points. All the basic structures and system that comes under it comes under this training. By learning these new techniques, they will feel more confident dealing with the sale and customers.
The employee will acquire the energy to deal with customers with new sales methodologies and tools. Overall the employee can make more sales and incentives.
A sales expert can bring more profit and clients to the business. A company will have a sales team who are experts in using different tactics to increase the conversion rate.
15. Impactful presentation skills
An effective presentation is a technique and art; learn this skill with proper training through this development program. Employees raised more than just presentation; they understand the confidence in public talks on the stage, with appropriate eye contact.
Companies also get relief from sending their employees to represent the company in any event with confidence and charm. They are sure their representatives will handle the collaborators and funders with their presentation.
Final Takeaway
Corporate training has become necessary for employees and the company. This training can give employees improved work performance, confidence like never before, the art of managing tasks, and authentic leadership qualities.
At the same time, a company can experience many advantages from the corporate training and development programs. Employees to optimal performance and most critical work gets done with a cost-saving process. Furthermore, the company will get authentic leaders who will turn other departments to optimal performance. Overall the company will experience massive growth in overall business revenue.
Recommended
FAQs
1. What types of skills are proficient in a corporate training program?
Ans: Corporate training can be tailor-made according to the company's requirements. Employee can uplift their skills ranging from time management to performance management.

2. What benefit will a company get from investing in training and development programs?
Ans: Company invests in this training to fulfil its goal and objectives. They know that a successful business means successful workers. Given the proper training, they can get an advantage in profit, workflow, and many more.

3. How to introduce Corporate training and development programs in a business?
Ans: First, evaluate the skills a company requires to introduce to its employees. Then select the right training program to match your target or goals. Lastly, assess the success of the program.

4. Suggest some best training and development companies in India
Ans: Some of the best corporate training institutions- Henry Harvin, Kriate consultants, India leadership academy.

5. How many types of training do we have?
Ans: Three types of training practice in India – Induction, on-the-job, and off the job