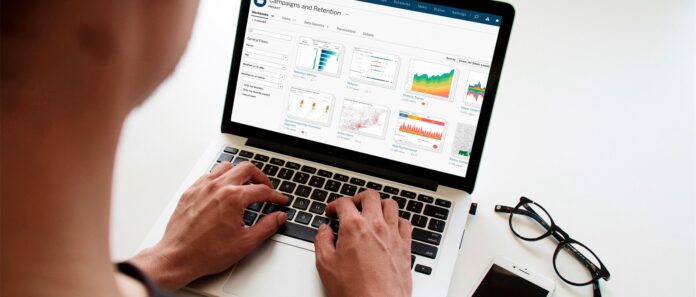 As a result of the lockdown, the Edtech Industry in India has seen an immense rise in activity.
The industry, having a market size of $700 – 800 million is expected to reach a size of $30 billion in the next ten years. Various factors are involved in the constant growth of this industry. The need for on-demand learning, the demand for expert educators, and the benefit of getting a personalized and self-paced way of learning are some of them.
We can almost say that the lockdown gave students a chance to experiment with the new way of learning this industry had to offer, which has resulted in the growth of Edtech in India.
What are EdTech Companies?
Edtech – as the name suggests – is the combination of two words Education and Technology. The start-ups which combine education and technology to enhance and facilitate learning are referred to as Edtech companies.
Below are the 20 Best Edtech Companies in India:
1. Byju's –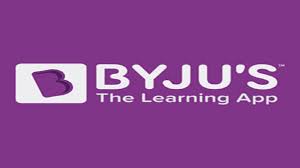 As of 2021, Byju's is said to be the most valuable Edtech company in the world with its value being $16.5 billion. The company was founded in 2011 by Byju Raveendran and Divya Gokulnath. The Byju's app was created later in the year 2016.
Byju's claims to create a wonderful learning experience for their students by focusing on their three pillars.
Personalized learning Journey.
Technology-enabled learning.
Best Teachers and Engaging Content.
The most intriguing feature of this Edtech company is their highly personalized learning programs which are offered for all students from classes 1 – 12 along with programs for the aspirants of the various competitive exams.
2. Henry Harvin–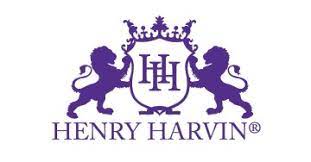 Henry Harvin was initially launched as an institution providing professional courses to college students. However, it later expanded its services and even started providing Business to Business training programs.
The institution offers more than 200 training courses which are categorized under its various academies like:
Analytics Academy.
Law Academy.
Writing Academy.
Finance Academy.
Management Academy.
Digital Marketing Academy.
TEFL Academy.
TEEN Academy.
Coding Academy.
Blockchain Academy.
Cyber Security Academy.
HR Academy.
Entrepreneurship Academy.
IT Service Management Academy.
Paramedical Academy.
Cloud Computing Academy.
Summer School Academy.
Teacher Training Academy.
SAP Academy.
Language Academy.
As of 2020, Henry Harvin has a customer base of 300,000 spread across 97 countries. The company dreams of becoming the Harvard of the Edtech space.
The company has been recognized by various leading publishers like Hindustan Times, Statesman, Hans India, Business World, The Pioneer alongside leading channels like Aaj Tak and News World India.
3. Unacademy–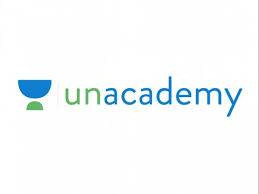 Unacademy offers various courses which vary from courses for classes 6th – 12th to courses for preparation of competitive exams such as NEET, JEE, UPSC, GATE, etc. The institution has also achieved various milestones which include having more than 50 million active learners, more than one million video lessons along with having a watch time of more than three billion minutes.
The main features of the platform include:
Live classes.
Various tools like practice sessions, mock tests, PDFs are offered to learn and revise.
The flexibility to learn anytime, anywhere.
4. Vedantu–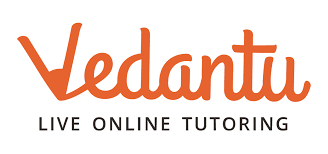 WAVE is a platform that enables students and teachers to interact in real-time using all mediums of interaction that are used in a traditional classroom i.e see, hear, and write. It is said to be a custom-made 'Skype' for education.
The company has extended its services to students of all grades(starting from LKG to the preparation of competitive exams) and subjects and has achieved various milestones in the process which include having more than five hundred instructors, over forty thousand students, and a watch time of over a million hours.
5. Classplus–

The various tools offered by the company involve the following:
Marketing Dashboard – It has features that make creating posters, thumbnails, and sales coupons extremely easy. It also has the feature to send out notifications to students.
Stats Dashboard – It helps in keeping a track of all students' activities.
Live Classes – The app provides tools to take multiple live classes.
Video Lectures – It also provides the tools to upload unlimited video lectures.
Online Assignments – The app provides various tools that help create practice sheets, mock tests, etc with auto-correction features. It also has a feature to scan question papers and convert them into online tests in less than a minute.
Store – With this app, you also have your e-commerce store where you can sell courses and reach students across the globe.
6. Doubtnut–

All the user needs to do is take a picture of the question and upload it. The app will search its database for similar questions and match them to a video solution. In case the answer to one's question is not available on the app then the user can post the question on the app for the tutors to provide a video solution.
7. Toppr–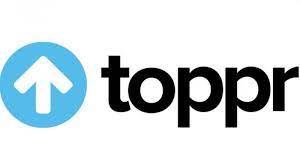 Toppr is an app available on both Play Store and App Store which helps students learn in their personalized way.
It provides video lectures and various amazing tools including revision notes, practice tests – wherein students can choose the difficulty level and increase it gradually to improve – challenges where students can test their knowledge, etc.
It also offers a 24/7 doubt-solving facility. All these facilities are available for students from classes 5 – 12 and the ones preparing for competitive exams. It also has an interesting badge system that encourages students to do better.
The company now has more than twenty-three million happy students.
8. Upgrad–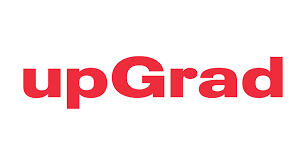 The company was first founded in 2015 by Mayank Kumar, Phalgun Kompalli, and Ronnie screwvala. They offer UG and PG programs and help students to get online degrees from universities across the world.
They also provide one-on-one mentorship and support for placement. They offer various courses ranging from software and technology to arts. The company has achieved a milestone having more than 2 million students, over three hundred hiring partners and over seven hundred industry experts.
9. WizIQ–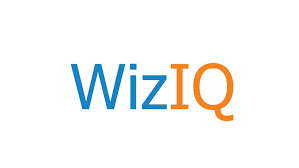 With WizIQ students have the facility to access their training modules through their smartphones and laptops. The company has achieved various milestones like having 4.5 million learners and a total watch time of one billion minutes. It provides more than seventy thousand courses on the platform and delivers hundred thousand live online classes every month.
The main features of the platform include the following
Clean and lean design – It offers an easily adoptable user interface.
Integrated learning delivery platform – It integrates everything from the virtual classroom, tests, assessments, and live classes.
WebRTC and Microsoft Azure powered – facilitates real-time interaction across browsers and devices.
World's first fully brandable mobile apps – its a fully customizable learning app.
10. EduKart–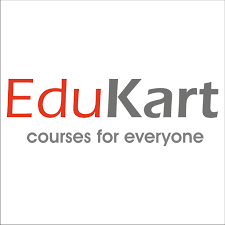 The company has partnerships with various national and international universities which provide their degree and diploma courses on the company platform.
Edukart also provides job placement support through its job portal.
11. Ekeeda–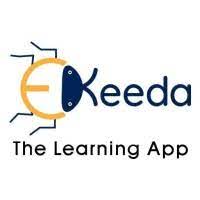 It provides various academic, competitive. and professional courses. Over the years it has reached various milestones such as having 1.5 lakh registered users forty thousand videos, over ten thousand hours of content, more than five hundred courses, and over 250 faculties.
The three goals of the company include –
Facilitating in selecting the right path ahead.
Providing the right blend of academic and skill-based resources.
Enabling student employability.
12. Practically–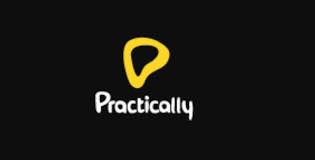 Practically aims at making learning fun and engaging. It offers tools with immersive content, helps in hands-on learning, experiential learning, and going beyond the classroom.
It has 3D videos, simulation, and AR to make learning fun and engaging. The company has achieved various milestones including 3.5 lakh students and more than three hundred employees. Around two hundred schools across India and the Middle East using the practically app. It has even received an award of Best Edtech Startup Of The Year in 2021 by franchise India and Entrepreneur India magazine.
13. Skillmatics–

The company has a wide range of products for all ages which emphasizes S.T.E.M learning. It is a global brand and has sold over 3 million products across 25 countries. The company's products are completely plastic-free and eco-friendly.
14. Masai School–

The goal of this company is to "unlock the human potential of India by transforming the education system".The company works through an Income Share Agreement that is students can learn by paying zero fees and pay only after they are placed in a job with minimum pay of 5 lakh per annum.
15. Winuall–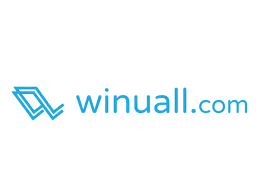 The app provides various tools to create batches, conduct live classes, record attendance, collect payments, give assignments, tests, and quizzes. It also provides tools to create interactive courses and to set up your own content store.
It also SSL encryption to ensure your security. The company provides Tutorstack – a set of tools that helps teachers to connect with the students remotely. The company has hit various milestones like having a team of fifty-plus members and more than ten thousand paid customers. It has also raised about 2.5 million US dollars.
16. Collegedunia–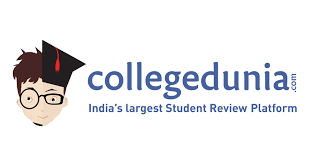 It is an Edtech startup that is an extensive search engine for students, parents, and anyone in the education industry who wants to seek information about the higher education sector in India and abroad.
The company was created with the vision of "empowering students with knowledge so that they make a wiser decision while choosing their career. The company has come a long way and has achieved various milestones including association with twenty-five thousand colleges, two hundred and fifty exams, and over thirty million monthly visits on the site.
17. Testbook–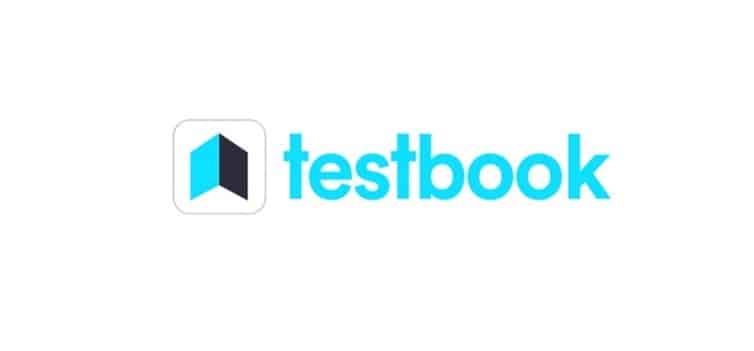 It provides great tools such as live classes, online test series, and other resources for exam preparation. The main features of the application include the following:
Experienced Teachers.
Top-quality questions.
Personalized detailed analysis.
Test for real exam experience.
A community for learning.
Bilingual platform – that is both Hindi and English.
The company has been trusted by more than twenty million students and its videos have been viewed over fifty million times.
18. CultureAlley–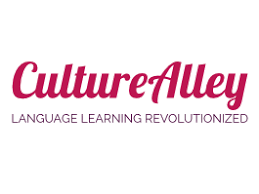 The best part about the app is that it's absolutely free. It provides students with free self-study models and fun games for practice. The app has practice exercises and games between the lessons and even after the lessons for quick learning and revision. The exercises provided in the app test your reading, writing, and listening skills in the language you're learning.
19. Edurev–

The platform also provides unlimited access to test videos and notes and basically everything that a student needs to prepare for exams. It has more than two hundred and fifty thousand documents and notes on the platform. It also has over seventy-five thousand tests.
It covers 12 plus entrance exams and it has over a hundred thousand video lessons on its platform. It helps students to improve their marks and ranks. It provides tools to help analyze a student's strengths and weaknesses and it helps the user to clear the exam with the least amount of time, effort, and money spent.
20. Meritnation-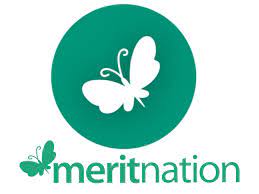 It makes learning easy by prompting students to go through the concepts before live classes.
Quizzes and analytics are done between the classes to facilitate learning.
A test is taken at the end of every live class to help students retain the concepts learned.
The app provides various tools such as short crisp videos, chapter-wise tests, live test series, and reports to identify the strengths and weaknesses of the students and help in overall improvement.
21. SkillLens–
Skills lens is an e-Learning platform that provides various courses like Python, Java, C Language, Dot net, etc and, English Speaking and writing, Interview skills, Assessments for banking, RRB, Insurance, TISSMAT, etc. They promise placements for the best performers.
22. EduBridge–
EduBridge trains the learners to develop readiness in their career through their job-oriented courses, designed by the industry experts. They escort the students with their placement too.
23. Basicfirst learning–
Basicfirst is an online learning platform that provides a personalized curriculum and experienced coaches to train in various courses like JEE, JEEMain, NEET, BITSAI, EAMSAT, etc.
24. TATA ClassEdge's-
TATA ClassEdge's goal is to provide a conducive learning environment between the teachers and the students. Their virtual ClassEdge is the best tool for virtual learning and teaching.
25. TATA Studi-
TATA Studi is a customized learning app for Grade K – 12 students of NCERT, CBSE, ICSE, etc.
26. Guvi-
At Guvi they offer self-paced online certified courses in web development, Data Science, Programming Languages, and Machine learning, etc. Their courses are available in English, Tamil, Malayalam, Telugu, and Hindi.
27. XSEED Super teacher –
XSEED Super Teacher is a learning app that provides a well-designed curriculum, where it can be taught online/offline. It is the best tool to deliver high-quality content.
28. Merit trac –
Merit trac is an online assessment and examinations company where they offer their service to educational institutions, government, and corporate companies. They have the Lean Six Sigma methodology for assessments.
29. Jamboree education-
Jamboree offers online prep for GMAT, GRE, SAT, IELTS, etc. They have high-quality video content and a Question bank.
30. ScoreGetter –
ScoreGetter is an online platform that supports students with one-on-one coaching on GRE, IELTS, PTE, GMAT, etc.
31. Planet EDU –
Planet EDU has programs like Gets go beyond, Zamit, Future Exams to offer service in assessments, career readiness, and in the education field.
32. Jaro education –
Jaro education supports the educational institutes with their online and technology-based programs, and it benefits the working professionals too.
33. Ebix smartclass –
Ebix smartclass is a company that aims to break the barriers in education through its innovative new-age education solutions. Their products Smartclass, Virtual Labs, smartstem, smartCTILab, Student Robotics, English Forever, and Fliplearn Prime provide an engaging learning experience.
34. Great learning –
Great learning is an ed-tech company that offers various courses like Analytics, Data Science, Big Data, Machine Learning, Artificial Intelligence, Cloud Computing, Full Stack Development, and more. They empower the working professionals to compete and have a healthy career graph.
35. BrainGroom –
BrainGroom strongly believes Education is everyone's right. They offer various online courses like Digital Marketing, android, Software development at an affordable price for all, in English, Hindi, Tamil, and Marathi.
36. Kings Learning –
Kings Learning has an Enguru app to develop spoken and business English speaking skills and IELTS preparation for the candidates.
37. Edwise –
Edwise aims to transform the Engineering campuses to be AI-driven institutions. They want the students to understand their full potential and achieve their dream job.
38. HeyMath! –
HeyMath! is an experienced online platform to nurture Math skills in Grade 1 – 10.
39. Gateforum –
Gateforum presents live online coaching classes for GATE and IES.
40. Fliplearn –
Fliplearn is an online portal to provide personalized training to students to progress in their education. Their tool Fliplearn tool helps to monitor, guide, and evaluate the students even if the child attends virtual classes.
41. SmartSchool –
SmartSchool is an e-learning company that provides technology-based educational solutions to institutions. They have the largest repository of K12 content. Their tools support the students to grasp the concepts easily.
42. Ei Educational initiatives –
Ei Educational initiatives is an ed-tech company that wants to revolutionize K12 education through cutting-edge technology and technology-based solutions.
43. SmartSchoolz –
SmartSchoolz is an advanced app for school management solutions. They have a cloud-based, School ERP that will help the school management, teachers, students, and parents to get connected to the key information.
44. Hi Commands tech –
Hi Commands is an ed-tech company that provides high-quality and cost-effective and e-learning solutions to educational institutions. Their iscore tuition academy has revolutionized the home tuitions.
45. HomeShiksha –
HomeShiksha propounds e- tuitions, online tuitions for academics, yoga, painting, cooking, etc. They are to fulfill the dreams of the students and the tutor too.
46. NSE Talentsprint-
The National stock exchange company NSE Talentsprint company suggests personalized, interactive courses in AI and Data Science, coding, Cyber security and Cyber Defense, Fintech and Blockchain, etc through cutting-edge deep programs.
47. Myclassboard education –
Myclassboard education is a one-stop solution for school management. Their ERP supports automatic day-to-day operations, LMS for powerful learning classrooms, and MCB.live with high-quality resources.
48. Kagira –
Kagira has a bunch of online courses like Piping, Caesar training, PDMS, SP 3D, PDMS admin, SP 3D admin, etc.
49. Prosper Overseas –
Prosper overseas assists the students to find the right course abroad and to identify the apt educational institutions, Visa processing, etc. They propose free online services to help candidates study abroad.
50. Stock Phoenix –
Stock Phoenix extends live webinar courses on the Stock market. The courses are well designed for beginners, investors to advanced traders. They have flexible timings.
51. Medvarsity online –
Medvarsity online is a healthcare company that provides various online courses related to diabetes mellitus.
52. Hunar online courses –
Hunar online courses are into creative education. They have their app to teach various courses related to fashion design, jewelry design, and home-decor courses at the comfort of our home.
53. Univariety –
Univariety is an ed-tech company where it assists students to select their career path. They render counseling, guidance, and finding the right institution too.
54. Unschool learning –
Unschool learning is an e- mentorship program, that allows the candidates to be personally nurtured by the subject-matter experts. It is the best place for anyone with an interest to learn and to teach.
55. Grey campus edutech –
Grey campus edutech gives self-paced, efficient training to online courses like PMP, Lean Six Sigma Green belt, Lean Six Sigma Black belt, CAPM, etc.
56. Jetking infotrain –
Jetking infotrain is a computer networking institute where it has certificate courses, career courses, and Short term courses. They support the aspirants with placement also.
57. K12 Techno service –
K12 Techno service is a technology company that provides various services in the education sector. They have advanced tools that offer solutions in academics, Management, Assessment, etc. Their products Sparkle Box, UnleashEng, Eduvate supports the students and the educators to have a fruitful education.
58. Evelyn Learning –
Evelyn Learning supports the students to prepare for SAT, ACT, and GMAT exams through their meticulously designed curriculum. They have step-by-step textbook solutions, live videos, and asynchronous learning.
59. We make scholars –
We make scholars is an ed-tech company that supports students to study abroad. They conduct webinars and workshops to guide the students regarding scholarships and education loans.
60. Cracku –
Cracku furnishes various online training for CAT, GMAT, Railways, Banking, and SSC exams. Their video lectures, mock tests, and the question bank make the learning journey comfortable.
61. Embibe –
Embibe is an ed-tech company where technology and data sciences merge and supports candidates to prepare better for competitive complex exams like JEE Main, JEE Advanced, BITSAT, and CET/AIPMT.
62. Edupristine –
Edupristine is an ed-tech company noted for its ACCA training that supports the professionals in accountancy, banking, etc. They have live virtual classes and self-study courses.
63. SMEClabs –
SMEClabs renders online Industrial Automation Training certified course that involves the use of real PLC Training, PAC Training, DCS Training, SCADA Training, HMI Training, VFD Training, in their native language. They have self-paced videos and online practical labs to have a smooth transaction of the curriculum.
64. UFaber –
Ufaber has a bunch of personalized online programs for IELTS & PTE, UPSC, GATE, and English Communication.
65. Urbanpro –
Urban pro extends online tuitions for all subjects and languages to Grade 1 -12, and extracurricular activities like singing, dancing, etc, and coaching for IT courses and prep for Government and bank examination
66. Resonance –
Resonance has online digital programs for IIT, JEE, JEE (Main), and NEET.
67. MedRC eduteh –
MEdRC is an ed-tech company that supports doctors to learn medicine through the SmarTeach technology. The technology creates an interactive classroom between teachers and students through tele-teaching and video conferencing.
68. Corsalite –
Corsalite put forwards various online tutorials for Math, Science, JEE, Police Exam, GRE, etc.
69. Topp scholars –
Toppscholars is an ed-tech company that aims for a personalized training for Board exams, preparation for Medical and Engineering entrance courses through their well-developed app.
70. Prepladder.com –
Prepladder.com supports the students with their training for various courses like JEE, NEET, UPSC, CAT, GATE through their top-notch study material and quality videos in just one click.
71. Sky goal –
Skygoal products and services are designed to make learning accessible and convenient. Their certified online courses will help the students to accelerate their career growth. They propound scholarships, career opportunities, news updates, webinars, and more.
72. Abhyaas –
Abhyaas mentors CLAT online courses and they have three separate programs for Grade 11, Grade 12, and repeaters. They have a 100% interactive classroom with experienced faculty.
73. Logic Roots –
Logic Roots products help to build Math skills through hands-on experience. They make Math learning fun through their interactive board games and worksheets.
74. Nopaperforms –
Nopaperforms is an ed-tech platform that supports the educational institutions' Management teams, admission teams, Marketing teams through their technical solutions. Their " Niaa" Chatbot helps for the smooth transaction between the management and the stakeholders.
75. Leverage Edu –
Leverage Edu is an online platform to guide students to study abroad by selecting the right course, college admissions, funding, etc.
76. Edu comp solutions –
Edu Comp solutions products improve the effectiveness in delivering the curriculum. They have a huge repository of digital content material. They add life to the abstract concepts.
77. Entri –
Entri is the best learning app to prepare for various civil services, and JEE, KEAM, Spoken English, etc in the local languages.
78. Collegedekho –
Collegedekho helps to identify the right college to study abroad. They render counseling sessions too. They too have various online courses like B.Tech, B.Arch, MBA, etc.
79. ask.IITians –
ask.IITians is an online coaching help students to crack the IIT, JEE, and other engineering and school exams. Their free study material, books, and past papers will build the confidence to face the exams.
80. Collpoll –
Collpoll has products to empower the education sector through their cutting-edge tools. They help to digitalize the institutions and empower the stakeholders.
81. Preply –
Preply offers online tutors to develop the language skills of the kids. They propose tutors for various foreign languages like Russian, Spanish, German, Italian, etc and they have tutors for IELTS, TOEFL too.
82. Level app –
The level app is an ed-tech company that helps to select the right tutor of their choice. They recommend classes for arts, academics, Competitive exams, Professional training, etc.
83. Getrank –
Getrank is an intensive online program for the NEET aspirants. The students will be closely monitored and guided in the right direction by the experts.
84. Redeminds –
Redeminds is an ed-tech company that aims to mentor students to make the right career choice. They help the Secondary school students to select the right combination of courses, following the guidelines of our National Education policy.
85. Coding Invaders by Mentorspro –
Coding Invaders by Mentorspro has a jumpstart program that helps to start the IT career from the scratch. They have 100% job-oriented courses like Data Analyst, QA automation, and Full Stack Python developer.
86. Toppersnotes –
Toppersnotes is an Edtech company, primarily supporting in the preparation of various exams like civil services, banking, IELT, etc at affordability.
87. edubuk –
edbuk helps to explore your passion and steer that to a profession. You can find courses from content writing to cricket bowling and batting at edubuk.
88. NxtWave –
NxtWave offers CCBP 4.0 Academy and CCBp 4.0 Intensive certified courses to upskill the technical skills of the working professionals.
89. Dhurina –
Dhurina is a competitive exam app accessible on both Android and iOS and an e-learning medium, that supports students to prepare for various types of competitive exams.
90. Teachmint –
Teachmint is an easy-to-use tool for teachers to convert their classes online in no time.
91. Stockstoearn.com –
Stockstoearn offers high-quality online courses related to trading and investment. The courses come with a lifetime access facility.
92. study'n'learn –
study'n'learn is a learning app that supports Grade 1 -12 students to explore their learning through their interactive videos, a question bank, and revision tools.
93. conduct exam –
conduct exam suggests the best online software solutions for examination systems.
94. Proctur –
Proctur is an Ed-tech company that provides products to digitalize educational institutions. Their ERP tool helps the institutions to manage efficiently.
95. Class Pro –
Classpro is a one-stop solution that offers software solutions to Coaching classes and tuitions to manage their classes easily and skillfully.
96. My Class campus –
My Class Pro extends efficient Management systems to education institutions.
97. Smart Class –
Smart Class put forward an app that helps to digitalize the classroom. It assists teachers to deliver the content with ease and save their classes for the future.
98. Edusys School ERP –
The EduSys School ERP is a service provider to schools and colleges through their cloud-based school management software system.
99. Skool App –
SkoolApp benefits the schools and teachers through their management software that works through the Web and Mobile App.
100. EIS digital –
EIS digital app proposes the best coaching management software and EdTech solutions for education institutions. It is comfortable, assured, and affordable with Mobile App.
Conclusion
These were the 20 Best Edtech Companies in India. All of these companies – in their own different unique ways – are trying to make education creative, fun, and a joyful process. They all are aiming to revolutionize the education system. With Covid19 the possibility of this revolution has increased. There has been exponential growth in the number of internet users and immense growth in the online education consumer market. People have now tried and tested the benefits of online, on-demand, and self-paced education. If the Edtech industry continues to grow at this rate, then a revolution in the education system would not be far off.
FAQs
What does Edtech stand for?
Edtech stands for "Education technology". The industry focuses on combining education and technology to facilitate learning.
How is Edtech transforming the classroom?
The Edtech industry is transforming the traditional classroom system by introducing new ways of learning which make education a fun and joyful process. It provides the benefit of on-demand and self-paced education.
How many Edtech unicorns are there in India? 
Currently, there are four Edtech Unicorns in India.  The first being Byju's, which is now the biggest Edtech Unicorn in the world. While the other three are Unacademy, Upgrad and Eruditus.