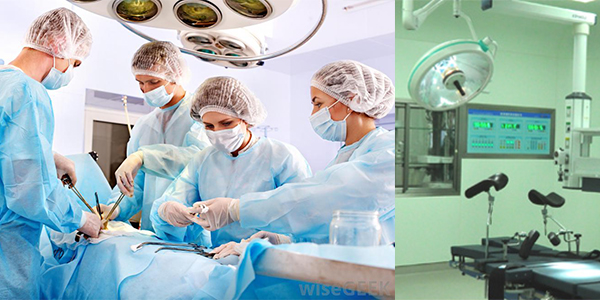 Introduction
In India, the healthcare sector is a rapidly expanding and demanding industry. Healthcare professionals are in high demand both in India and around the world. Because of the high level of service they have offered. Indian health care providers have their own set of demands. It is a career that will never go out of demand. Every country spends a significant amount of money on healthcare expenditures and personnel as well as hiring healthcare personnel. And their demand has risen dramatically since the outbreak.
Why should someone get a paramedical degree rather than an MBBS degree if they want to work in the healthcare field? As we all know, there is a lot of competition for medical seats, and if you do get into an MBBS program, the costs are astronomical. Students prefer Ukraine to India for MBBS because of the lower fees. For MBBS, the amount of time you devote is also longer. However, anyone can go into paramedical school and be ready for the industry after one or two years of training. In any hospital, paramedical staff must meet the same standards.
Delhi is not only India's capital but also a major educational centre. A huge number of high-quality healthcare institutes you can find here, all of which offer fantastic work prospects, extensive expertise, and excellent service. They have already established a positive reputation in the healthcare industry due to the high quality of their education, internships, and training methods. Here are a few of my favourite high-demand healthcare institutes. They are providing healthcare education like medical studies, pharmaceutical medicine studies, mental health, physiotherapy, nursing studies, and biomedical studies.
Following Are Top 10 Healthcare Institute
1. Henry-Harvin
Henri-Harvin comes to mind when you think of a hospital institution. Their extensive curriculum helps with everything from counselling to job placement. You will be groomed by professionals in the area, and the best part is that it includes online sessions as well as corporate training. After completion of the course, they will give you globally certified hallmark certification. It also offers weekly boot camps to help you get ready for the profession. This institute follows the NSDC curriculum. you will get highly experienced trainers, who already trained 977+ people. They provide 100 per cent practical training in disciplines such as anatomy, physiology, functioning, and GCAO pedagogy. If you are not happy with the trainer, then with one-year gold membership, you can attend another batch with another trainer for the whole year until you are satisfied.
Henry-Harvin's internship is no doubt world-class. They will give you practical training with Henry Harvin or with partner firms to make you industry-ready. Within the course duration itself, they arrange industry projects and job opportunities every week after the compilation of the course. It is the best healthcare institute in Yamuna Vihar. This institute's admissions procedure is fairly straightforward. If you are a science student, all you have to do is apply; if you are not, they will administer a basic aptitude test and train you based on the results. The longest course they offer is a 12-month program that includes an internship. you will feel like practically doing a full-time job in their internship. Their hiring partners number in the hundreds.
This institute has 11+ affiliations in the United States, the United Kingdom, and India. As a result, your certificate will be valid in India, the United States, and the United Kingdom. Their certification procedure is likewise quite straightforward. Simply register for a batch, attend live sessions, and if you miss a class, they will supply you with a recording of that class. Following the completion of the training courses, they will offer you an internship with one of their hiring partners to gain practical experience. You will also receive a diploma at the end of your internship. So, if you are looking for a healthcare centre in Yamuna Vihar, it would be the best choice.
The courses that they offer

Emergency Medical Technician Course
Medical Laboratory Technician Course
Hospital Administration Course
Operation Theatre Technician Course
X-Ray Technician Course
CPR and First Aid Course
The goal of Henry Harvin® is to upskill the technology and workforce that are in demand in the healthcare sector. Subject matter experts with years of industry experience teach with action-oriented learning. This institute selects professionals from major organizations who are empanelled as industry experts. The Henry-Harwin Academy's mission is to motivate aspiring healthcare professionals to realize their full potential. And by the year 2030, the academy hopes to expand geographically and produce almost 50,000 employable healthcare professionals.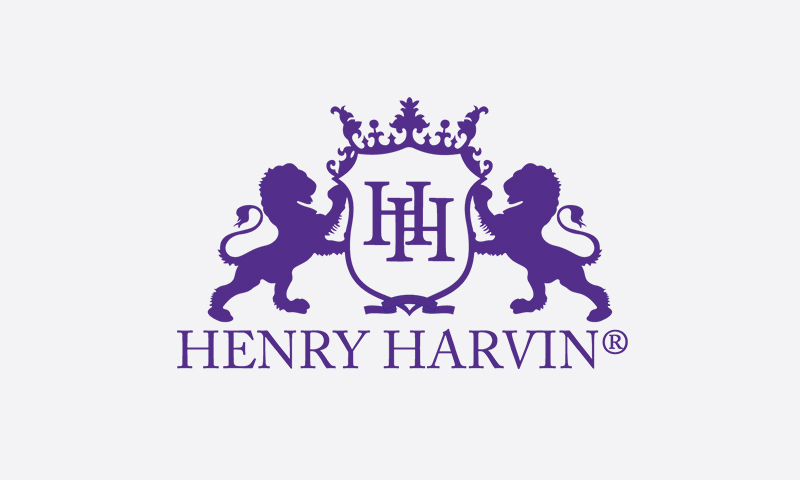 contact details

IND: +91 9891953953 | US: +1-4086207686 | [email protected]
2. AIIMS Delhi
Every medical student's dream college is the All India Institute of Medical Science. They required NEET+50% in higher secondary for MBBS admission. And for the paramedical course, they have an AIIMS paramedical exam once a year. For this exam, biology is a required subject in higher secondary and a 50% score is required in higher secondary. They will choose based on the cutoff. It is India's most distinguished college, having been founded in 1956. It signed a memorandum of agreement (MOU) for student exchange and research with the University of London in 2019. Underprivileged students can apply for undergraduate scholarships at AIIMS Delhi. They must achieve outstanding grades each semester to qualify for the scholarship, which is worth INR 10,000.
The AIIMS Delhi campus is 115 acres in size. It has a bio park that is currently being built. They established the Centre for Integrative Medicine and Research (CIMR), whose mission is to bring modern medicine and India's traditional medicinal practices closer together. The institute's name is covered in patents. Finally, you will face tough competition, but it will be worthwhile if you are accepted.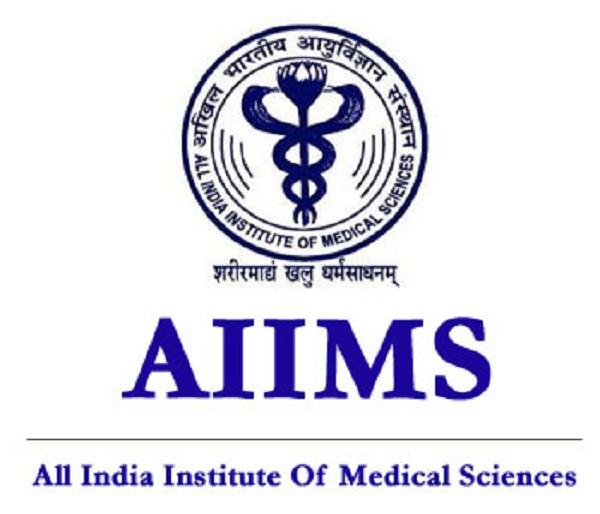 Contact details
+91-11-26588500/26588700
3. Lady Hardinge medical college
So, next on our list is Lady Hardinge Medical College (LHMC). One of the oldest medical colleges was established in 1916 and is affiliated with the University of Delhi. It offers a nursing diploma, a four-year course. The B.Sc nursing course it offers is only for women. And, to get into this particular course, they conduct a nursing entrance exam, which has a limited number of seats (62+3). Admission is based on the cutoff of the exam. For the practical experience of nursing students, the LHMC has two associated hospitals: Smt. Sucheta Kriplani Hospitals (formerly known as Lady Hardinge Hospitals) and Kalawati Saran Children's Hospitals. It is also a surveillance center for AIDS. It is a collaborating center of WHO for reference and training in streptococcal diseases for southeast Asia. It is also a good choice if one can get admission.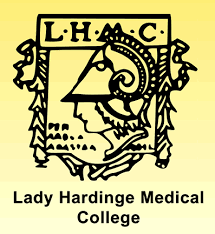 Contact details
011 2336 3728
4. The Indira Gandhi National Open University (IGNOU)
IGNOU is an open university that was founded in 1985. It provides one diploma course, as well as various certificates and degrees in this subject. This institute gives a mode of distance learning. It is the nation's open and distance learning resource centre. A national centre for disability studies and a national centre for innovation in distance education for specially-abled students have been created at the institution. The institution began a new era of technology-driven education in the country with the launch of the EduSat satellite. They founded the centre for paramedical science to provide effective healthcare at all levels of education, including basic, secondary, and tertiary. This university has a relatively straightforward admissions process. All you have to do is go to a website and fill out the course registration form. They have regional centres where they conduct semester exams for respective courses.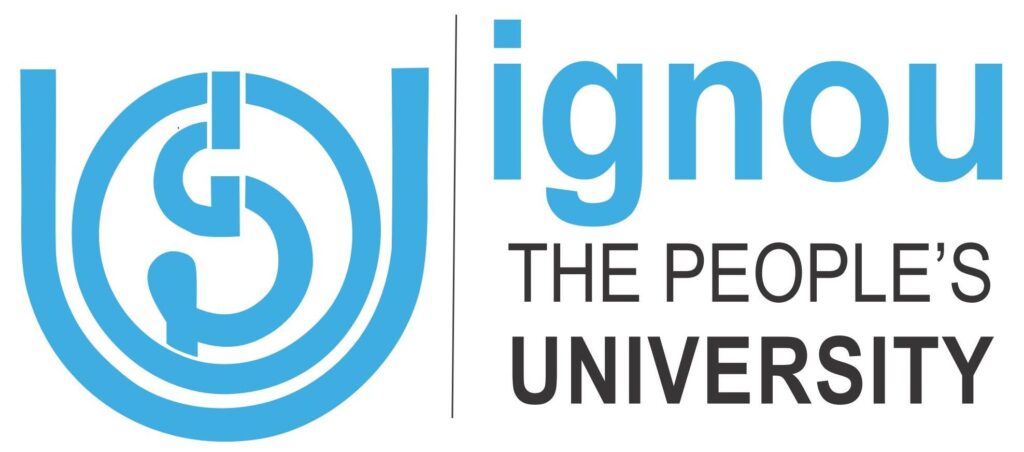 Contact details
01129571528
5. The Institution of Clinical Research of India, Delhi
At some Indian and international universities, ICRI provides undergraduate and postgraduate programs. It is based on the paradigm of a university-industry collaboration to prepare students for employment. Its mission is to deliver to the United States the finest worldwide practices in life science, aviation, technology, logistics management, clinical research, and healthcare management. Their admissions approach is as follows: initially, you must fill out a question form, and then they will do your counselling. After that, the student would go to the ICRI campus to pick up the prospectus and application form, which cost INR 1,300. The student will then be chosen after a written exam and an interview.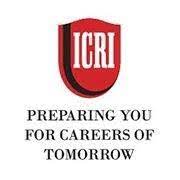 Contact details
Ansal University
Phone No. : 011 – 4065 1001
ICRI-JIMS
Mobile No.-+91 9717094061, 9717094063
ICRI-Mewar University.
Email: [email protected]
6.Tech Mahindra Smart Academy for Healthcare Delhi
In 2016, it was established in conjunction with Harijan Sevak Sangh, which is a social development organization formed by Mahatma Gandhi. They conduct Tech Mahindra entrance tests for admission. All trainees get trained at the academy through various diploma and certificate programs. It has world-class, well-equipped laboratories, highly qualified subject matter experts, job training in major hospitals, and they conduct a lot of extracurricular activities within the campus. Its basic concept includes continuous flourishing, self-improvement, and strong processes. But it is an offline course, and most courses are for two years.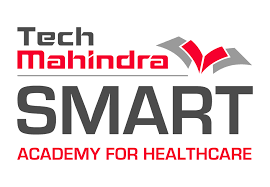 Contact details
1800 270 2022 | [email protected]
7.Institute of Paramedical Science & Management
Its mission is to provide high-quality education at a low cost. This school offers paramedical science and hotel management courses. We will only discuss the paramedical science courses here. This institute holds regular seminars and personality development classes for students and staff. It has a sophisticated lab and library and conducts philanthropic medical health check-ups and awareness programs in rural and urban regions. If we talk about their admission process, they conduct an entrance exam and a personal interview and then choose students for a particular course based on merit. The institute is run by the intellectual society of India. For that purpose, the applicant must complete the application form attached to the prospectus and submit it to the institute authorities together with a certified xerox copy of all required certifications and six colour pictures. Students must also obtain their admission before the deadline.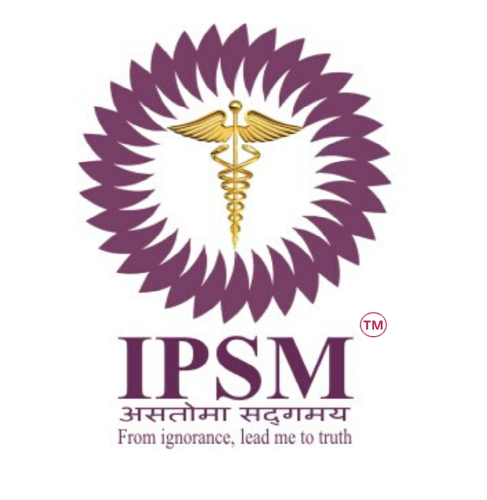 Contact details
Website/Email- [email protected] | Contact No- 9899705760
8.Atharv Institute of Allied Health Sciences
There is also a healthcare institute in Delhi that can be considered. It was founded by the KAUZALYAM Charitable Trust. Through training and education, it aims to bring India to the highest standards of allied health care. This institute provides an air-conditioned classroom, a library, a clinical laboratory, and a computer lab. It has collaborated with various doctors and researchers and offers multi-disciplinary training and education. They provide admission based on an interview, for which you will receive an application form, which you must fill out and submit with the registration cost before the deadline. This can be done in both online and offline modes. And you have to deposit the fees at the same time. And there is a no refund policy at the institute, which means once you submit the fee, they will not refund it in any case.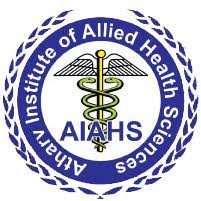 Contact Details
Website/Email- http://aiahsindia.com/ | Contact No- 9873279789
9.Impact Paramedical and Health Institute
Their motto is to provide a good education at a reasonable charge. To optimize the growing requirements of paramedical professionals and supporting staff in India's health care sector. To meet the requirements of ambitious paramedical students, medical and health care practitioners, and other people who want to join the field through conducting an array of paramedical courses in UG and PG programs. They want to improve the quality and sincerity of the impact of the services provided by the paramedical professionals and staff in India. And to encourage the students' best performance, they provide scholarships, awards, prizes, etc.
IPHI is an ISO 9001:2008 certified institute. The institute has well-experienced faculty and training specialists, and a student-friendly infrastructure for education and training programs. It has an air-conditioned classroom with modern teaching aid, fully-automatic laboratories, which strictly conform to Indian and International standards, a library that is well stocked with all the essential books, computer labs, a PG facility, career counsellor. It is located in Paschim Vihar, New Delhi.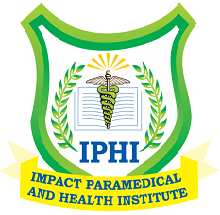 Contact details
Website/Email-https://iphi.edu.in/ | Contact No-9910335982
10.International Institute of Health Management Research
IIHMR is part of the society for the Indian Institute of Health Management Research. IIHMR came into existence in the year 2008 with a focus on growing needs in the health sector. They mainly focus on promoting and conducting research in policy analysis and formulation, strategy development, and effective implementation of policies, training, and capacity development. The online courses that this institute offers are for professionals with good experience. The courses are supply chain management and hospital management healthcare. This institute offers a two-year full-time postgraduate program.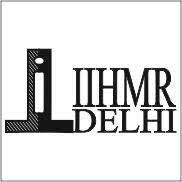 Contact details
email [email protected] | Contact number +9101130418900,18001029120
Conclusion
As we've seen, Delhi has some outstanding healthcare facilities. When it comes to offline and long-term courses, AIIMS Delhi and LHMC are unquestionably the top options. Because even the smallest courses they offer will take at least one or two years, if not more, to compile. But it's worth it because they are some of India's greatest colleges.
However, when it comes to online courses in this discipline, no institute can compete with Henry-Harwin. They are completely committed to their pupils, from counselling to training and internships. Because they don't take many students in a single batch, the instructor can devote equal time to each one. You are invited to ask questions at any time, and they will do their best to answer them. The teaching style will wow you with how simple and faultless it is. They also provide internships with their hiring partners to gain experience. They also offer weekend classes. As a result, even if you already have a job, you can improve your skills by earning a certification. Because healthcare is such a rapidly expanding area, there is always a strong demand for healthcare professionals. As a result, it is an excellent career choice.
FAQs
Will these certification and training programs aid in the job search?

yes, of course, it will be very helpful.


I am a math student, can I pursue a career in healthcare?

Yes, you can. There are courses like radiology technician which are high in demand and maths students can also pursue this course.

how will I get practical knowledge through online courses?

In case you opted online course in Henry-Harvin then they will provide you practical training in your internship(they have a long list of hiring partners almost in every big city of India)

what is the guarantee of getting placed after compilation of course?

there is a very high chance of getting a job after compilation of course. There is a huge demand for healthcare staff in the market. With a good package.

what is NSDC?

It is a public-private partnership with the primary goal of stimulating India's talent landscape. National Skill Development Corporation is its full name (NSDC)

What is G.C.A.O pedagogy?

Goal-centric action-oriented method of teaching.