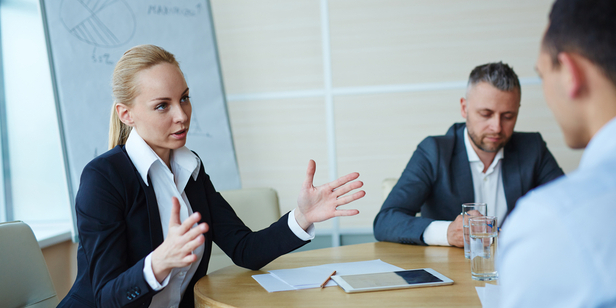 Introduction:
Work-from-home. Hybrid model. Flexibility. Freelancers. Autonomy. Personalization. These are some of the terms that have been getting repeated for quite some time now, thanks to the situation we now find ourselves in, with the impending third wave (at least in India) of the COVID-19 pandemic. The four pillars of VUCA – Volatility, Uncertainty, Complexity and Ambiguity – have never been more relevant than today, especially considering that even before the pandemic stuck, the 'global stress epidemic' was causing an estimated loss of $1 trillion in the global economy due to aspects such as worker absenteeism and turnover.
Given this reality, how important are HR strategies? What could be the major areas of focus?
Setting the context: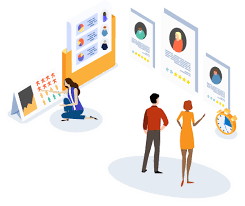 The basic premise has been that Human Resources cannot remain an administrative function, but rather become a strategic and forward-looking and proactive-thinking vertical towards the well-being and profitability of the organization. There are facts to back up why HR's responsibilities are more important than ever. The technology sector in India is witnessing attrition at an unprecedented rate, to the tune of 25-40%. The War of Talent is neck-to-neck, with the new-age, VC-backed firms competing to acquire the best talent. The manufacturing and production sectors are also witnessing a sea change, with work models changing, even with the requirement of physical presence being existent in the production plants.
A few numbers to expand on the context:
"45% of the workforce is not engaged. 26% are actively disengaged. 43% of the highly engaged employees receive active feedback at least once a week. 71% of disengaged employees write negative reviews on Glassdoor and Facebook." – These were the numbers from the Dale Carnegie Survey in 2016! One can only imagine how much more important these data points look in the present context.
On the other hand, consider some of the results that came out through the Deloitte Global Human Capital Trends survey 2019, on the 21st century leadership requirements. The responses on five crucial abilities were as follows:
Leading through complexity and ambiguity – 81%

Leading through influence – 65%

Managing on a remote basis – 50%

Managing a workforce with a combination of humans and machines – 47%

Leading more quickly – 44%
As can be obviously seen, all these five tenets apply to the HR domain. Let us delve a bit deeper to see how HR leaders can shine in these parameters by adopting different strategies and tools.
The diversity in the workforce:
'Gig workers' and 'platform workers' are two terminologies that were even mentioned in the latest labour legislations in 2020. The increasing prevalence of permanent employees along with a slew of contract workers, freelancers and more, nudges HR to frame policies in a way wherein the rewards, compensation and engagement metrics are streamlined.
Further, the inter-generational workforce – the Indian formal workforce currently boasts of a fair share of Gen-X employees – is an area that needs to be looked into. A vast majority of Gen-X will transition out of the workforce in the coming years, and the succession has to be done in a coherent manner. More importantly, the change in expectations of the Millennial generation (forming around 34.2% of the workforce) from that of Gen-X has to be taken into account. Along those lines, it is also crucial to ensure this cross-generational cohort at organizations interact with each other on a continuous basis. Teams and functions wherein generational diversity is prevalent needs to be focused on.
Data and HR Tech:
At an overall level, over 2.5 quintillion bytes of data are created every day, which translates to around 1.7 MB per second per person in the world, as per a statistic by Domo. The significance of digital footprint cannot be iterated well than these numbers. HR function can tap into the digital technologies and make data-based decisions at all levels from micro (data-based insights into the personalities and behavioral traits of individual employees during selection and on-boarding, continuous metric-driven performance evaluation, etc.) to macro (broader understanding of attrition and retention patterns, employee engagement surveys, drilling down on the time to hire and cost per hire data points, etc.). An inference from one of the Workday's surveys shows that close to 36% of revenues in the next three years will come from digital streams. Adoption of HR technologies would be an ingrained element in this projection.
Hybrid – the Yes and the No:
Though the cry for hybrid work has been increasing – and rightfully so – the context should be treated with caution. Every organization has its own cultural DNA, and not all employees are similar. In fact, three-fourths (~76%) of the Millennials and Gen-Z expect personalization as a major determining factor at their prospective workplace, to the extent possible. This means while caution must be exercised based on prevailing situations, the workplaces must be redesigned in such a way that safety of employees can be ensured automatically. In addition, the VMV (Vision, Mission and Values) of organizations – be it a legacy company or a booming startup – must be reincarnated, paying heed to the changing dynamics.
This need is reflected in a Qualtrics study across regions wherein the majority of employees stating remote work is beneficial to them, but one-fifth of all respondents reported reduction in productivity and feeling of belonging. Since both these realities are true, HR practices based on personal preferences of employees – right from the time of on-boarding – must be put in place, in cognizance with the mode of work they prefer, as much as possible. The aim is to ensure higher engagement, for it is shown that organizations with higher engagement have around 4.5 times more revenue growth.
Experience, wellness and inclusion:
A Gartner 2021 HR Leaders Agenda Poll survey has stated that 48% of CHROs feel their HR tech solutions hinder employee experience. The digital HR solutions – right from ATS to HRMS – have to be revamped and any change proposed at the org level should be tried out at the HR level first to assess feasibility through a step-wise process of Viability Analysis, Choice of Acquisition, Trial Deployment and Org-wide Adoption. Combine this with the opportunity to diversify the workforce (read more women, LGBTQ+ community, et al.) and the possibility of virtual training and onboarding, and the combination is a win-win.
Employee experience should include wellness – physical, professional and psychological – with consistency and continuity being key elements. Any effort taken to boost well-being should not be one-off but a continuous process, which means the need to institutionalize even the smallest of iterations in processes is crucial. Furthermore, top-down communication from the Executive Board Members is an important element in ensuring the directionality of the organization remains in line with the employee expectations.
In essence:
While the task is humongous, the HR leaders need to mobilize change, translate it into practical implementation, align the proposed change and strategy to the organization, keep pushing and motivating cross-functional, cross-generational and cross-hierarchical teams to uphold the changed strategies, and ensure strategic forecasting is a continuous process. Quite a few changes have happened in the last two years, and the situation is here to persist. HR domain, in its new avatar, will play a significant role in the during-pandemic and post-pandemic workplaces.