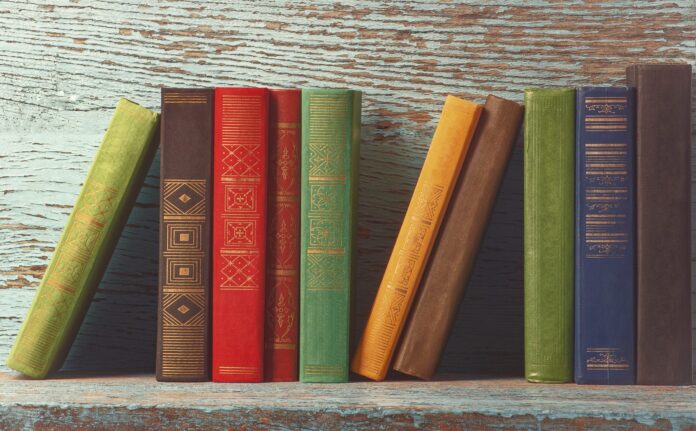 Introduction
It is said that 'content is king' because the content is the core of digital marketing, but a content writer can become the 'King of Content' by mastering content writing.
A large percentage of the world population is now working continuously online and putting the information through content writing, making people know more about the types of products and services, available in the market, using various search engines.
Content writing is a strong option to show your blog posts, articles, social media posts, brochures, e-books, etc., accessible to your audience. The quality of content plays a major role in deciding if the objectives of content writing are achieved.
To acquire the skills of content writing, many good content writing books are available in the market to read and master the subject. In this article, we shall discuss the 10 best content writing books in detail.
The content headline must attract visitors to the blog or site. The traffic volume, as well as the conversions, depend exclusively on the quality of content. The books on writing great web content help to improve and write a super blog/article. Compelling web content makes the reader go through all the way up to the end, and consume all the content. The content writing books keep you updated and help you in using slang, phrases, idioms, and quotes to make the content more attractive.
Going through the below-mentioned best content writing books will not only improve your vocabulary but also give you confidence and a feeling of achievement.
For content writing courses Best Course News is one of the unique platforms that has developed into the most advanced career development and education center. It offers full information about all subjects related to colleges, courses, fees, admissions, exam patterns, certificates, and scholarships.
You can access the best BCN content marketing courses here.
Other than BCN courses, the following are the best content writing books that I vouch for reading by every content writer. The author's name is mentioned in the book along with the Amazon price. The book can be accessed from Amazon through the link provided.
The top 10 Best Content Writing Books are listed below for getting the specific insights:
by Kounal Gupta
Price: Rs 99.00 (Kindle Edition)
Kounal Gupta is an author, speaker, successful entrepreneur, and the founder of Henry Harvin Education, a career development organization headquartered in Noida, India.
The Content Writing Handbook is one of the top 10 best content writing books ever written. This handbook depicts the ways to compose any content and to improve language abilities, and internet skills. One can be able to write 30+ types of content with a clear understanding and following his tips and strategies.
You also learn to earn online, by working from home through content writing. It can prove to be one of the top best content writing books if followed religiously. The Content Writing Handbook was developed over 6 years with great care and interest and proves to be the one among best books on content writing and a masterpiece for new content writers.
You can finish the book in a 32 hours' session, with a 1-hour per day read dedicated to every subsection. You get the answers in this one-hour reach to:
What is a content composition?
What abilities are needed to do content composition?
What are the tips and best practices to do content composing adequately?
What are the different configurations of content composition?
What are different substance composing apparatuses and how to utilize them?
What is the main substance composing inquiry questions?
The most effective method to land content composing positions on the web?
In summary, the Content Writing Handbook, written by Kounal Gupta begins with two fundamental crude materials, to compose any type of content, language abilities, and web abilities. It acquires an understanding, creates abilities to compose 30+ substance types, and ends on how to procure online work from home through content composition.
by Mark W Schaefer
Price: Rs 1963.00 (Paperback)
The Content Code, due to its uniqueness is one of the best content writing books and best business & SEO books. Mark W. Schaefer has conveyed through this discovering book and investigating the six factors that assist you in getting through the mind-boggling data to succeed with issues like content, online media, web traffic, and Search Engine Optimization.
The Content Code begins where your present advertising plan closes and gives the ultimate code to powerful achievement. The book plunges profoundly into the genuine worth of web-based media advertising and the means organizations need to empower to accomplish quantifiable outcomes.
A spearheading book that investigates the brain research of sharing. It is profoundly useful, offering many thoughts that can be utilized by associations of any size and any budget.
The book features are remembered for profundity investigations on the association among brand and content transmission, strides to assemble "shareability" into all your content, and the new job of advancement, conveyance, and SEO in this extremely aggressive, computerized world.
by Lynda Felder
Price: Rs 1861.00 (Paperback); Rs 751.80 (Kindle Edition)
With Writing for the Web, you'll learn all that you need to know, to make successful Web content utilizing words, pictures, and sound. Track with the teacher and author, Lynda Felder, and consolidate simple-to-follow rules with photos, records, and tables, represent the vital ideas driving and composing nonlinear, and intuitive stories.
To make concise and clear duplicate working, convincing pictures, movement designs, and sound into your substance, this one is among the best content writing books to cover all the aspects.
Many books offer guidance on the most proficient method to utilize programming projects to assemble Web locales, digital recordings, and delineations. However, possibly Writing for the Web clarifies when and why a writer may pick an outline over a photo and movement illustrations over text. Zeroing in on narrating procedures that turn out to be the best for advanced media.
Considered as the best content writing book this book depicts the fundamental abilities and devices in a Web writer's tool kit. It has an intensive comprehension of language and style, a basic eye for photography, and an ear for the perfect sound byte for a web recording.
This composed guide gives a fun-filled way to deal with Web composing, that the bustling essayists will be anxious to learn and investigate.
It spotlights composing practices and rules, with activities and prompts. It is created and tried by the creator, with lots of pictures and visual components, in a cordial and learned voice.
The book takes your learnings much further with additional tips, activities, and ideas for educators.
by Janice (Ginny) Redish
Price: Rs 3875.00 (Paperback); Rs 3196.20 (Kindle Edition)
Web content and its development keep on turning out to be more complex. A significant part of this development begins with a great spread-out and elegantly composed substance.
Janice (Ginny) Redish is an incredibly famous master of data configuration and clear writing in plain language for the web. The entirety of the important data that she partook-in in the main version is incorporated with various new models.
New data on the content systems for sites, site SEO, and web-based media make this book your need to streamline your composition for the web.
In this book, you will find
New material on the content procedure, site improvement, and online media
Loads of new and refreshed models
More accentuation on new equipment like tablets, iPads, and iPhones
by Ann Handley
Price: Rs 1728.14 (Hardcover); Rs 199.00 (Kindle Edition)
In this book, you'll know how to create content that makes your business thrive. The author provides a guide to attract and retain customers with digital communication. It all starts with great writing.
If you own a website and also make your presence on social media, you are definitely in marketing. That means that we are all writers as well as publishers. In a world with catchy headlines and attractive Instagram feeds, can you focus on writing? Our writing portrays us as smart or foolish. Our writing can take anybody to exhilaration or dejection.
In Everybody Writes, you learn how to write better and how to give your audience more than they had expected. Liking comments are like trophies for the author.
This implies you must pick words well, and compose with economy and the style and legit compassion for your clients. How to compose, and how to recount a genuine story incredibly well.
In Everybody Writes, top showcasing veteran Ann Handley gives master direction and understanding into the cycle and technique of content creation, creation, and distributing, with noteworthy how-to exhortation intended to get results.
Ann deconstructs the system and conveys a commonsense way to deal with making ludicrously convincing and able substance. It's intended to be the go-to direct for anybody making or distributing any sort of online substance — regardless of whether you're a major brand or you're little and solo.
The segments of the book include:
Instructions to compose better.
Simple sentence structure and utilization rule custom-made for business in a fun, important way.
Giving your audience the endowment of your actual story. Well told, full of sympathy and humanity. Motivation is the key here, so the book covers that, as well.
Best practices for making sound, dependable substance, saturated for certain respected guidelines of strong reporting. Since distributing content and talking straightforwardly to your clients is, at its heart, an advantage.
"Things Marketers Write": The essentials of 17 explicit sorts of content that advertisers are regularly entrusted with creating.
Content Tools: The most honed instruments you need to take care of business.
Undoubtedly, the book is a field guide for the most intelligent organizations who realize that incredible substance is the way to flourishing in this advanced world.
by Meera Kothand
Price Rs 1314 (Paperback)
No one can tell how to compose content. On most days you battle to concoct blog entries through thoughts and arrange them ahead of time.
You're continually hoping to fill a distributing line. You pursue content patterns. You follow all that you think will make your post turn into a web sensation or get more offers. There isn't essentially a string in any of your substance pieces.
You feel your content does not have a solid connection to the items or administrations you offer. You are not sure how to make your content advance further.
In case you are gesturing yes to any of the above-mentioned, The One-Hour Content Plan will assist you with creating endless thoughts. To be accurate, a full year's worth of traffic building and deals-boosting content thoughts are here in an hour or less.
Here is what we find in this book:
Three center approaches to 'instantly' create content thoughts and never at any point battle with what to compose again.
Sorts of content that will inch your supporters towards turning into a purchaser and sell your items easily.
The quickest method to decide your 'Brand Value' so you make content that suits you perfectly. No speculating.
'Must-Not' disregards components that either represent the deciding moment of your blog entries and how to upgrade every one of them.
Envision briefly how your blog and business would change if you never run out of blog entry thoughts
You know precisely what to make, when, and what results in it will drive.
Due to its special features, this book could not be excluded from the best content writing books, at any cost.
7. Content Writing Step-By-Step
by Joseph Robinson
Price: Rs 1866.00 (Paperback)
Content is the main component of a blog or website. People will use search engines, looking for answers to their questions or problems and you help them by creating engaging content that's also entertaining sometimes. This helps build your authority and your website at the same time.
The key takeaways from this book:
Knowledge of what is copywriting and content writing, and how to make your content flow.
How to use the gathered data and how to give methods for content marketing and promotion.
The history of writing as a career.
How to improve your rank in Google and other search engines.
The difference between content writing and niche-related topics on a blogging site.
How to write for social media sites.
Mistakes to avoid and help you fasten your progress.
Outsourcing tips, when it comes to content. Outsourcing helps you save time and money.
How the outsourcing platforms work.
Creating your content step by step.
Generating content ideas and how you can keep moving,
And much more…
by Dr. Andy Williams
Price: Rs 284.00 (Kindle Edition)
Andy Williams is truly an SEO guru. He writes great content that Google loves to rank high.
In How to Write Great Website Content in 2021, the author teaches how to create such content that people would like to share, people would like to link back, and Google would like to rank higher in the SERP.
From this book, you learn ideas, tips, and strategies to create great content. Your visitors will feel happy to read.
It is a must-read for all, particularly beginners.
Making this kind of content will give you an out-of-line advantage as your content has a superior possibility of positioning admirably, with staying in the web indexes.
Step by step instructions in How to Write Great Website Content in 2021 is loaded with thoughts, tips, and procedures, for making the most dazzling, moving, and intriguing content for your site.
In this book you will learn:
about Google's consistent battles against spam, and how you can make every one of the standards advantageous for you.
how we used to compose content, and why watchword-centered substance does not work anymore.
how to utilize "impressions" and different procedures for tracking down the absolute best, shareable and linkable substance thoughts.
about the wide range of kinds of content, you can make and distribute on your site.
how to discover the words and expressions that are fundamental to remember for your substance, regardless you are expounding on.
how to compose web content to remember the entirety of the thoughts for this book, including LSI, topic, and SEO.
how you can add extra components to your site to keep guests returning for additional.
by Devanshi Sharma
Price: Rs 199.00 (Paperback)
Write It Down is a one-stop book for all the queries that a writer might have, with every word for the reader's benefit.
The book covers everything including:
Brainstorming Ideas
Fighting the Block
Figuring out the Plot
Creating Characters
Developing the pace
Narration and the story
It also covers how to 'Publish and Market' the book. In a sentence, this book is a must-have for every content writer.
by Melanie Deziel
Price: Rs 1565.00 (Paperback); Rs 449 (Kindle Edition)
If you are a content creator or anyone who communicates with an audience, you are under intense pressure to produce unique content consistently. To develop your web pages, blogs, social media feeds, and newsletters, this guide lets you learn the framework to make your brainstorming process and idea generation effortless. With this, you can create fresh stories which are on-demand at any time.
The Content Fuel Framework tells you the best way to boost your imagination by arranging it, making thought ways easy and almost programmed. Not anymore a mental obstacle. Not inquiring "what should I post?" No more bothering for that, just write.
At no other time have we consumed as much content, in so many structures, and with so many points as we do now. This implies advertisers, makers, and any individual who speaks with a variety of people to cover interesting substance.
The Content Fuel Framework will challenge you and recount stories in totally new ways. It's a versatile and evergreen aide you'll return to over and over.
Conclusion
In order to become the 'king of content', it requires continuous online research, putting the information through the web, and making people know more about the types of products and services.
The content writing books discussed in this article are the best content writing books in my view. These can make a strong foundation for any content writer. I recommend reading all of these books for getting deep into content writing and improving your subjects' vocabulary. The takeaways are different and unique, but cover the full gamut of content writing.
FAQs
Q1: What are the skills required to be a successful content writer?
A deep interest in reading and writing. A curious approach to understanding and defining your style. 

Q2: What is research in content writing?
Research helps in knowing the subject in depth. It helps in modifying and improving your search results and SEO. Eighty percent time of content writing should be dedicated to online and offline research only
Q3: What is Advanced Online Research?
Advanced online research helps in delivering excellent best possible results using search operators and realizing the exact information or data.

Q4: How can I improve my Google Rank in search results?
Search engines look for headlines, subheadlines, keywords, key phrases, meta descriptions, and plagiarism for rankings in search results.  Content writers consider these factors before publishing their content.