"Read a thousand books, and your words will flow like a river." ― Lisa See
I believe all the aspiring, seasoned and experienced writers would agree to this quote. Writing is difficult. Calling yourself a writer can be even more difficult. Isn't it? Before we move further, I would like you to take a moment and think about few questions mentioned below.
What do you think about the term creativity? Is it about thinking differently? Or doing something new? Uncover a new idea, a new concept? Or making an existing concept simpler to comprehend?
I am sure there must be more to this list. As we are focusing here on the creative writing books, I would like to say that creativity can be any of these. To each their own. But the moment you start believing in the fact that you have a creative mind, ability and self-doubt, both put their respective harnesses upon your creativity. This is when creative writing books come as a rescue. These books not only clear your doubts, but also share a piece of advice from the veterans and well-known writers. Whether you are a personal or a professional writer, information on grammar rules to follow, publishing tips, common mistakes, to personal stories, this list of top 10 creative writing books shared here is surely going to nurture your creativity and help you write your dream book.
Creative writing courses enrich people with technical knowledge of creative writing. Most creative writing courses will include tips on how to write fiction, non-fiction, and poetry. So, when you choose a creative writing course, you must first find out what the purpose of the course is.
Henry Harvin Education offers the first certified creative writing course in South Asia. The course is offered in online and offline mode. The Certified Creative Writing Specialist (CCWS) certification of Henry Harvin® Education is recognized by the American Association of EFL, UK Cert, UKAF, Content Writing Association in India, MSME and Govt of India. You can read more about the course here
List of creative writing books you will ever need
1. Creating the Creative Writers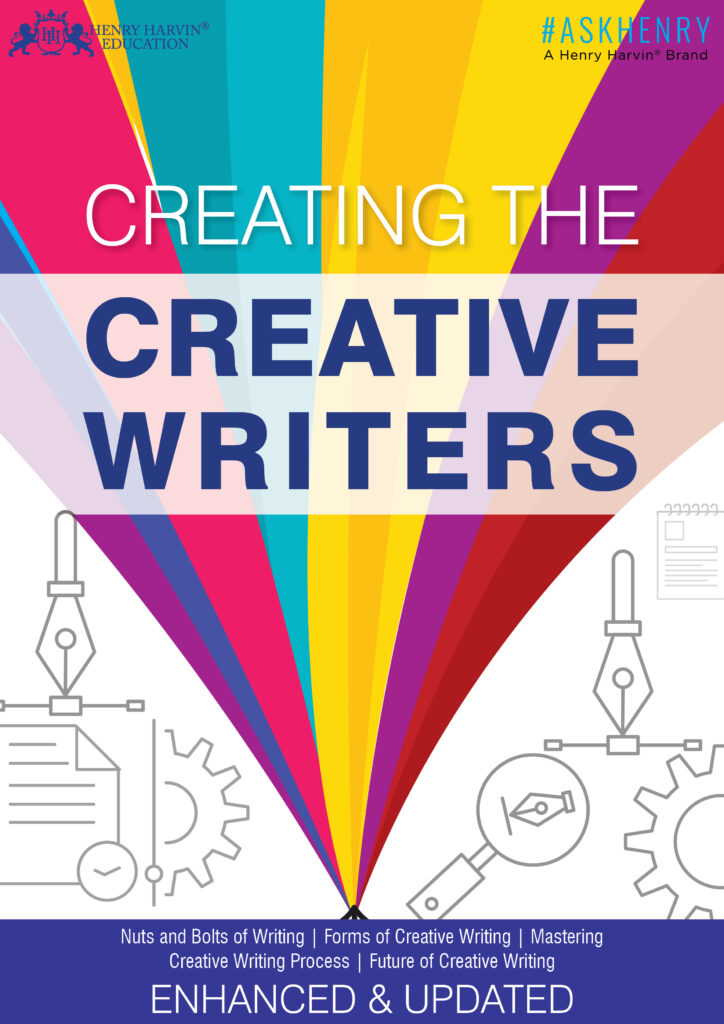 Creative writing comprises of drama, fiction, non-fiction, poetry, and much more. Creating The Creative Writers is the perfect book for someone who wants to know to learn all about creative writing, its forms, and its future. Not only does the reader get a piece of deep knowledge in the field but also learns various tips, tricks, and strategies around creative writing.
The book is backed by 5 – star rating on Amazon as it has knowledge attained from 5,500 hours of teaching creative writing in the popular Certified Creative Writing Specialist Course.
Place an order for the paperback edition that is enhanced and updated by Henry Harvin Education. Click on the link below: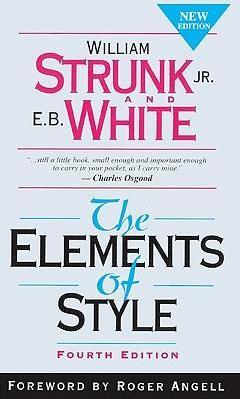 For years, writing teachers have assigned this creative writing book to their students to teach them grammar, structural rules of writing, and principles of composition. Reviewing the basics every now and then is essential to continuously developing your skills, and Elements of Style contains simple truths every writer should know. William Strunk Jr. and E.B. White, The Elements of Style, is an indispensable resource for writers.
With over 10 million copies sold and the most popular text attributed in programs.The Elements of Style published in 1920 may still be relevant enough to provide practical suggestions for improving your writing. This creative writing book teaches you how to provide a powerful writing style using simple and concise writing methods. The book highlights on principle of composition, use of colloquialisms, hyphens, and quotes. Besides being a 100-year-old classic, this book teaches you how to practice a compelling writing style using simple and concise writing methods.
About the Authors
William Strunk Jr. (July 1, 1869 – September 26, 1946) was an American professor of English at Cornell University and author of The Elements of Style (1918). Elwyn Brooks White (July 11, 1899 – October 1, 1985) was an American writer. He was the author of several highly popular books for children, including Stuart Little (1945), Charlotte's Web (1952), and The Trumpet of the Swan (1970). After revision and enlargement by Strunk's former student E. B. White, the book, Elements of Style became a highly influential guide to English usage.
Price:
Kindle Edition- ₹57.82
Hardcover- ₹1,099.00
Paperback- ₹594.00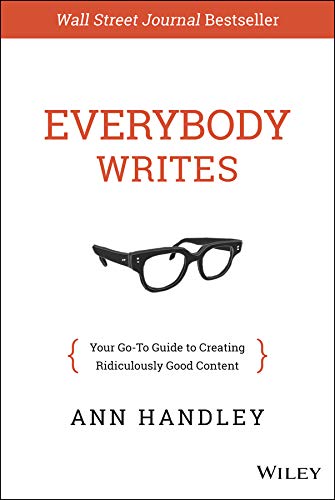 Everybody Writes is one of the most useful creative writing books. You will immediately be able to practice its rules and improve your writing. Handley says there are many great writing books out there already, but they're not very practical or prescriptive. The author followed her writing tips on how she organized the book. It is divided into short, concise sections and chapters with colourful titles and digestible paragraphs. Handley's abundance of graphics and sometimes fun style make the 300-page book easy to read. This book is filled with dozens of gadgets and tools.
The book is very easy to read. There are over 70 very short chapters, each with a very narrow focus on a certain aspect of writing, publishing, or marketing. This makes it easy to use as a reference when you want to search for something. The language of the book is simple. Whether you're a successful author or creating your first draft, Everybody Writes will help you write better, love to write more, and avoid the worst mistakes.
About the Author
Freelance writer and author specializing in marketing-focused content for several independent companies. She is known for her eponymous blog and popular bestseller Everyone Writes: Your Go to Guide to Creating Ridiculous Content. She first gained attention after founding the company ClickZ, which quickly became one of the leading sources of information on digital marketing. After selling the business in 2000, she started writing her own books.
Price:
Kindle Edition- ₹199.00
Hardcover- ₹1,688.00
MP3 CD- ₹3,380.99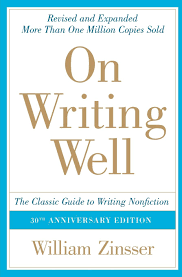 On Writing Well is your guide to becoming a great non-fiction writer on why you must learn and practice principles such as simplicity, consistency, voice, editing, and enthusiasm if you are to persuade readers and make a difference in their life. The first part of the book teaches the principles of good writing, simple explanations, and what words to avoid. The book also explains subject specific writing for business, science, art, humour, and sports. clutter-free and what words to use and avoid.
About the Author
William Knowlton Zinsser (1922 – 2015) was an American writer, literary critic, and a teacher. He began his career as a journalist for the New York Herald Tribune, where he worked as a feature writer.
Price:
Audible Logo Audiobook- ₹0.00
Free with your Audible trial
Library Binding- ₹2,191.00
Paperback- ₹450.00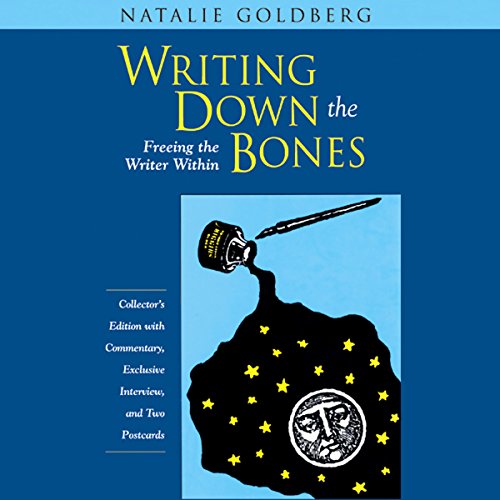 With humour and practicality, Natalie Goldberg's Writing down the bones inspires writers to take the leap by writing cleverly and creatively. It offers tips, encouragement, and solid advice on many aspects of the writing profession. This creative writing book emphasizes on listening to your gut and ignoring the ego between a writer's and critic's mind. Goldberg's book also talks about letting your consciousness to set in for enjoying the writing process and getting a clarity. Nobody is a born writer. It's just that over the time following the guidelines and reading along, will reap you rewards. Goldberg strongly believed in this and has shared anecdotes related to the same in the book.
About the Author
Natalie Goldberg born January 4, 1948, is a famous American author, and speaker. She is best known for a series of books that explore writing as a Zen practice. Goldberg studied Zen Buddhism for over thirty years [4] and practiced with Dainin Katagiri Roshi for six years. Goldberg is a teacher living in Santa Fe, New Mexico. Her 1986 book, Writing Down the Bones, has sold over a million copies and is considered an influential work in the art of writing. Her 2013 book, The Real Secret of Writing, is a continuation of this work.
Price:
Kindle Edition- ₹603.34
Hardcover- ₹21,970.99
Paperback- ₹1,199.00
Audio CD- ₹12,780.38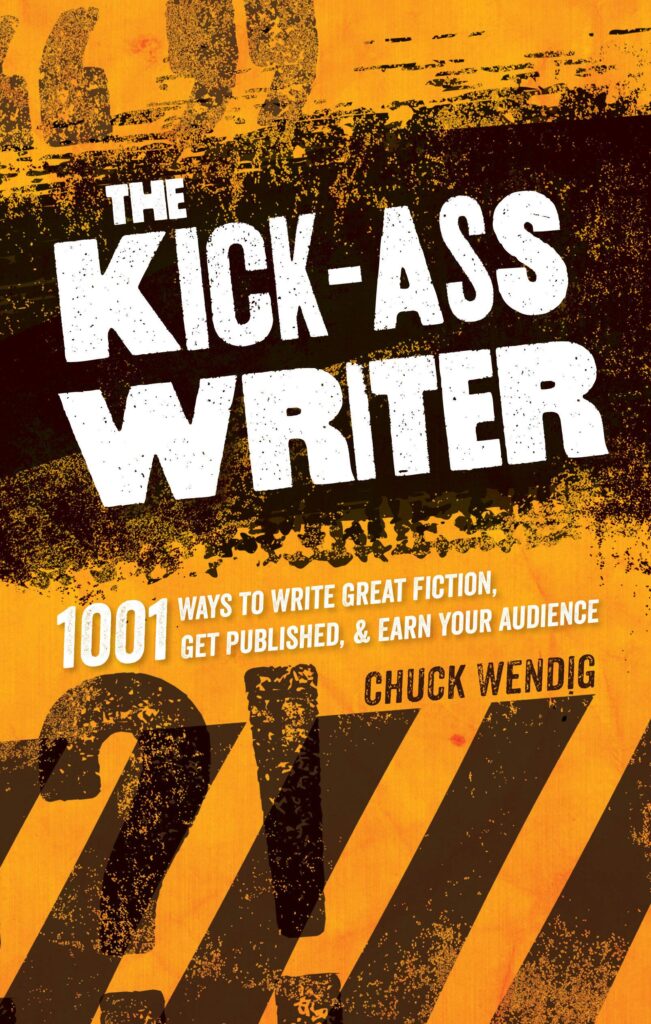 Becoming a successful writer is long, with pitfalls, and full of difficulties. This creative writing book shares details on how to write dialogue, how to create an interesting scene. This new creative writing book from award-winning author Chuck Wendig combines the best of his enlightening writing instructions previously only available in eBook form with all the new knowledge about writing and publishing.
It's an explosive barrage of serious advice that will destroy your fears, clear the way, and help you find your voice, your story, and your audience. You'll explore the basics of writing, learn to publish, and master the skills needed to build an army of dedicated readers. Whether you're a beginner or need that extra push to get to the top, two things are sure that a very strong writer never stops, and Chuck Wendig won't let you down in this guide to high octane to become the writer you were born to be
About the Author
Charles David Wending was born on April 22, 1976. He is an author, comic book writer, blogger, and screenwriter. His popular blog page, Terribleminds features some of his valuable inputs on writing. Much of the work shared in the blog has been converted into an e-book, The Kick-Ass Writer.
Price:
Kindle Edition- ₹970.83
Paperback- ₹1,094.00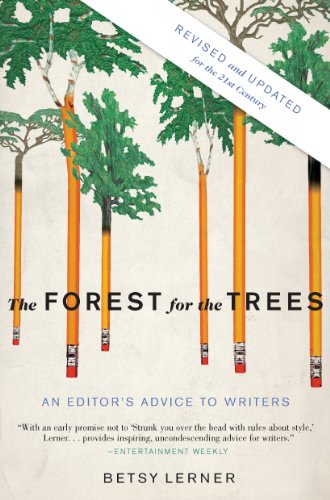 Quickly established as an essential and enduring companion for budding writers, this creative writing book by Betsy is bold, and insightful to read. The book has been meticulously updated and revised to respond to the dramatic changes that have reshaped the writing industry. Through this book, Betsy helps writers discover how they can be more productive in the creative process and how they can improve their chances of not just getting published, but to be well published. It is an essential treasure trove of advice for writers and an indispensable user manual both for the inner life of the writer and for the increasingly anxious place where art meets the commercial sector
About the Author
Betsy Lerner holds an MFA in poetry. She has been acknowledged by Thomas Wolfe Poetry Prize and was selected as one of PEN's Emerging Writers in 1987. She is the author of The Forest for the Trees: An Editor's Advice to Writers.
Price:
Kindle Edition- ₹915.78
Paperback- ₹932.00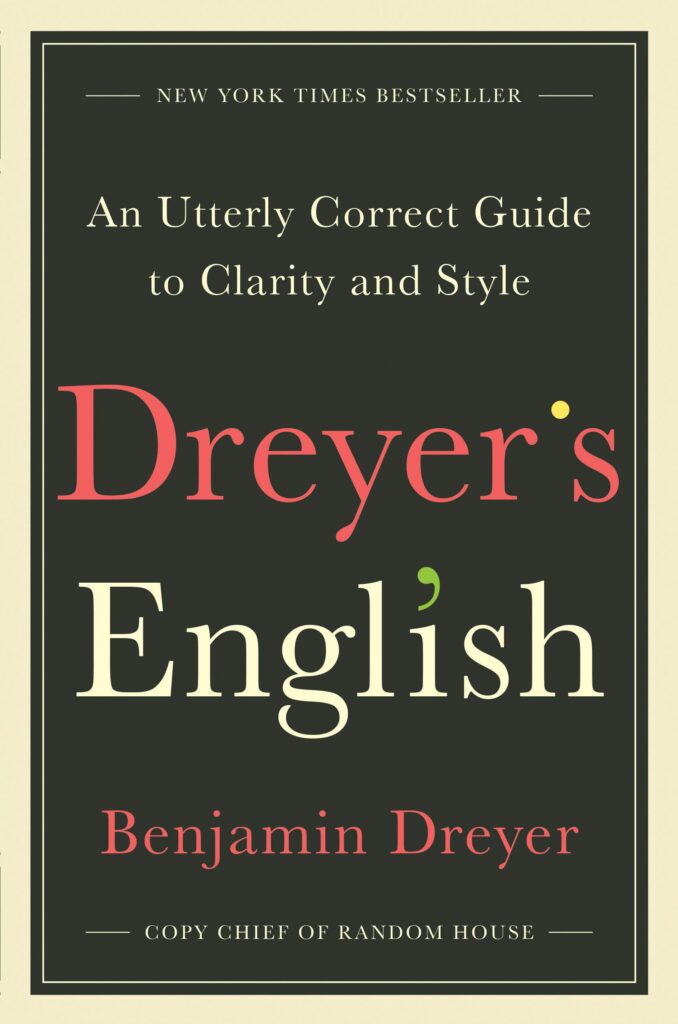 Whether it's a blog, a book, an email or any other format of writing, this creative writing book from B. Dreyer is your best guide. Dreyer has worked upon deconstructing and reconstructing the English language. In this book he distills everything he has learned, seen and took guidance from. This book offers information on punctuation, rules and mistakes of grammar, use of intensifiers and many more. This book is a mandatory for people who wants to shape up their writing levels.
About the Author
Benjamin Dreyer is an American writer and copy editor. He is copy chief at Random House and the author of Dreyer's English (2019).
Price:
Kindle Edition- ₹304.00
Hardcover- ₹345.00
Paperback- ₹372.01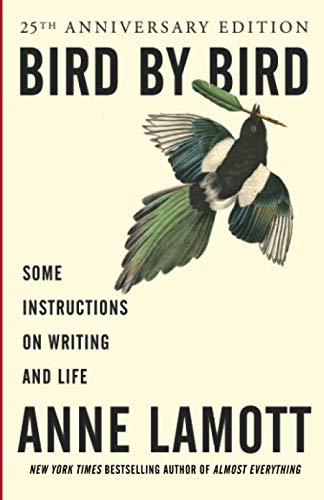 In this creative writing book, Lamott introduces the idea of ​​Shitty First Drafts: On the days when you can't write well, you write poorly. Put it down, then improve it later.
There are gems here about the character, the plot, the dialogue, the setting and knowing when you're done. And great exercises to try, as well as brilliant paragraphs from her own writing.
About the Author
Anne Lamott is an American novelist and non-fiction writer.
She is also a progressive political activist, public speaker, and a writing teacher.
Price:
Kindle Edition- ₹376.20
Library Binding- ₹8,111.00
Paperback- ₹432.55
MP3 CD Audio, Cassette -₹1,940.69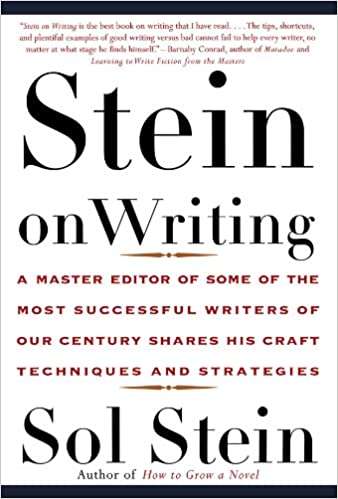 Stein on Writing is a detailed creative writing book that provides useful advice for writers of fiction and nonfiction stories. This is a book of solutions to fix flaws, improvise and learn detailing of characterization.
About the Author
Sol Stein (October 13, 1926 – September 19, 2019) was the author of 13 books and also a Publisher and Editor-in-Chief of Stein and Day Publishers for 27 years.
Price:
Kindle Edition- ₹439.88
Hardcover- ₹5,657.00
Paperback- ₹1,104.00
MP3 CD- ₹2,083.50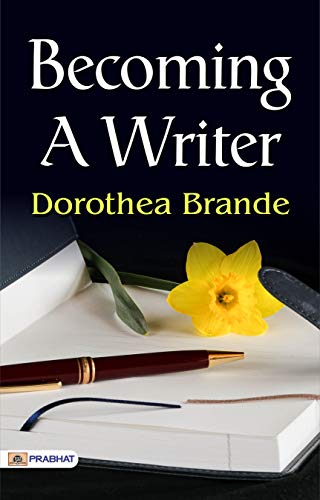 As creative writing has taken off and has become this widespread academic discipline, it is beginning to acquire its own canon of key works and texts. Becoming a Writer is one of the oldest creative writing books that almost anyone who teaches creative writing has read. They probably read it because some basic concepts are explained, and I think the most important is Brande's feeling that the creative writer is made up of two people. One of them is the artist and the other is the critic.
Refreshing and subtle, very well-written, Dorothea Brande's Becoming a Writer remains an evergreen book for decades after its first release in 1934. Brande passionately believed that although people have varying amounts of talent, anyone can write. It is simply a matter of finding the writer's magic. Referring closely to the great writers of his time like Wolfe, Forster, Wharton and so on, Brande gives practical but inspiring advice on how to find the right time of day to write and be very disciplined about it. She emphasizes on considering it as a meeting, meeting of a writer with their concepts.
It is Dorothea Brande's legacy that has passed over the years talking about a healthy, practical, stimulating, and exciting approach to writing, obtained by rediscovering "the magic of the writer". According to Brande, every new plot generated, every fact been shared gets appropriate description because of a writer's experiences, emotions, associations, memories, superimposed events, and incidents forgotten. Over the years, Dorothea Brande's book is one of the most read creative writing books.
About the Author
Born in Chicago, Dorothea Brande (1893–1948) was a respected journalist, a renowned fiction writer, and a brilliant writing instructor. Brande is widely known for her enduring guide to the creative process of a writer. Becoming a Writer, which was originally published in 1934 is still relevant today. In 1936, Brande published a masterpiece of practical psychology, Wake Up and Live! The book has more than 34 printings till date and have sold more than 1 million copies.
Price:
Kindle Edition- ₹76.66
Hardcover- ₹10,570.00
Paperback- ₹908.00
What is creative writing?
Creative writing is a form of writing where creativity is at the forefront. Imagination, creativity and innovation are used to tell a story through strong written images with an emotional impact, such as writing through poetry, short story writing, novel writing, and more. As you already know, not all writings read the same. Creative writing uses the senses and emotions to create a strong visual in the reader's mind, while other forms of writing generally leave the reader with facts and information instead of emotional intrigue. Whether it's a series of books or a single installation, the factors that make up creative writing have more to do with how it artistically integrates with the reader.
Key elements
Unique plot
Storytelling
Correcting plotting of the story
Character development
Underlying theme or message
Visual description
Defining the surroundings with apt descriptive words
Point of view as a first and third person
Dialogue based conversation
Proper use of anecdotes, figure of speech, similes, metaphors, and other figurative language
Emotional appeal
Benefits
Expressing your ideas
Rigorous work on language elevates individual's level of understanding
Learn great precision in vocabulary and idioms
Acquire knowledge on alternative ways of discussing the same plot
Teach profound appreciation of a story
Makes an individual a voracious reader
Exploring all possibilities of putting different ideas together
Mastering the art of characterisation
Language proficiency
Following are not creative writing
Research papers
Analytical essays
Persuasive essays
Academic writing
Personal and professional communication
Emails, social media posts, official statements
Informative posts
Types of creative writing
When we mention creative writing, fiction and poetry are the most talked about formats. But there are many other types of creative writing to explore. Most of the writers develop a preference for one genre over a period. They kind of specialize and shape their knowledge around it. But it is always advisable to keep trying other forms of writing too so that a writer is not type casted. Let's look at the types of creative writing.
Free writing– A notepad and words flowing freely with pictorial illustration at times is often termed as free flow creative writing
Journals– Where you write your daily life, a memory, or a letter is also considered as creative writing
Memoirs– Non-fiction books that focus on an experience
Narrative journalism– Infused with narratives, emotions and opinions, this style of journalism is also considered a creative work
Poetry– Hard to categorize, poetry is a vast arena and is open-ended. Sonnets, limericks, blank versus, haikus, prose, free verse are just few names from the various types of poetry formats. Unless you are writing specific type of poem, the rules are simple for poetry
Songs– Like poetry, lyrics of a song is an ideal type of creative writing paired with music
Autobiographies– A book about yourself, and your life. Similar to memoirs but vary in bringing a vast collection of events, memories and experiences connected to an author's entire life
Humour writing– Stand-up comedy, political cartoon illustrations, and humorous essays
Script and screenplays– Stage by stage planning and plotting of characters in a movie, theater art, television or even video games makes script writing a very popular format of creative writing. Screenplay is an entirely different form and demands extreme clarity and creativity in its descriptions
Novels– Originating in the 18th century, a novel is a fictional story that ranges from 60,000- 100,000 words and beyond. Stories that fall between short stories and little elaborative fictional work are called novellas
Short stories– Ranging from 5000-10,000 words, short stories have at least one character, some sort of conflict, and a theme
Plays– Performed on stage, plays are one of the most powerful and expressive form of creativity
Grow as a writer by reading books that teach
Mechanics of a language like style of writing, grammar, editing, etc.
Story structuring from thinking to framing
Give you sound advice on how to navigate through inner meanings
Make you aware about key traits of a writer and help you identify yourself as a writer you wish to be
Conclusion
Creative writing is certainly not the only way to breathe new life into a language course, but it offers interesting and dynamic opportunities for language practice. Creative writing books provide a lively and stimulating way to give new meaning to a language skill that is otherwise, a little less used.
And occasionally, you find a book that speaks to your heart and shows what you're struggling with right now. It changes you. It evolves you. So, grab a copy of one of these creative writing books and master the art of writing.
Refer
Best online course for creative writing
Scope of creative writing in India
Top 10 creative writing courses in India
FAQs
• Are creative writing book worth buying?
Yes. These books in any format are being written with years of experience. These teachings are a must for emerging writers and creative minds.
• What one can learn from the creative writing books?
From correct grammar to ideas on making your book worth selling. You name it and these books are good enough to provide you with a solution.
• Are creative writing courses beneficial?
From the point of skill enhancement and polishing your innate skills, creative writing courses are the best thing that one can take full advantage of.
• How much the creative writing certificate helps?
It gives your recognition, validate your presence and talent as a writer.
What should be kept in mind while writing a story?
It should reflect your interests and values.
Which style is used for writing a book?
Expository, descriptive, persuasive, and narrative, all are the different style of writing which can be used while writing a book.
How to decide on the genre of the book one wish to write?
Find out the purpose of writing the book and you can easily gt to know your genre.
How much does the writing tools help a writer?
The story, the concept, and the idea might be of an individual but writing tools help you to organize all these in a structured format. These tools also guide us through technological advancements and necessities as per the story line.
What are the formats available for reading or listening to a creative writing book?
Kindle, paperback, hardcover, MP3 CD.
What is the most important and most required quality of a writer?
A writer should be a reader first. Reading is essential for the creative juices to flow.