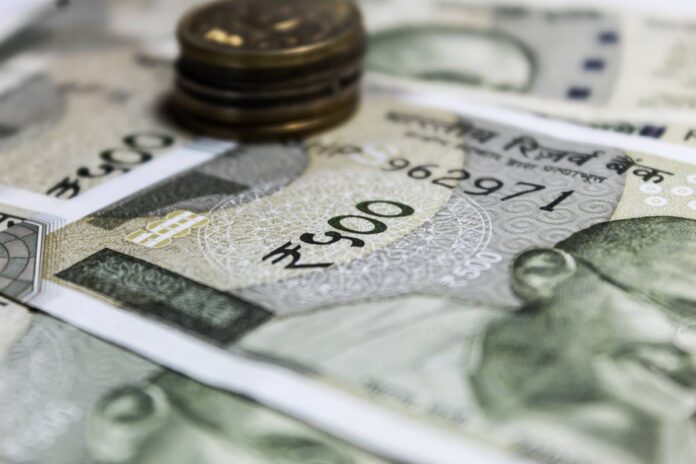 Narendra Modi, the Indian Prime Minister, launched GST on 30th June 2017 at midnight. A significant step in the right direction towards One Nation, One Tax, it has replaced multiple taxes levied by the state and federal governments. Our society has witnessed a radical shift in all forms of learning, from physical centers to online learning.

Every new law presents opportunities and challenges, opportunities to become experts and guide others, and challenges related to understanding and implementing it. In the same way, GST is a conversion from indirect taxation. It has been easier, simpler, and more enjoyable to learn GST with Online GST Courses in Chennai.

Let's take a look at online GST training courses to keep up with the trend. Then, discover the top 10 GST Course in Chennai if you enjoy online learning and want to learn an in-demand skill.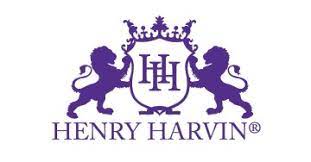 A statutory body governed by the Ministry of Corporate Affairs, ICAI, stands for Institute of Chartered Accountants of India. The ICAI has several functions like regulating the accountancy profession, educating accountancy professionals, and convening post-qualification courses.
ICAI has developed a GST certificate course to equip its members with the latest amendments to the finance and accounts industry following the introduction of GST.
Course Highlights:
Course Name: Certificate Course on GST
Course Duration: 10 days course
Course Fees: Delhi, Kolkata, Chennai, Bangalore, Mumbai, Hyderabad, Pune, Jaipur and Ahmadabad – INR= 1400+GST
For other cities INR12,600+GST
The course curriculum is as follows:
While emphasizing analytical, problem-solving, and strong skills, this course provides comprehensive and specialized knowledge of GST law in a systematized fashion. Topics covered in the syllabus include:
• Defining the GST concept
• Levy, Time and Place of Supply
• Tax credit for inputs
• A transitional period
• Valuation
• Registration
• Returns
• Payment
• Refund
• Evaluation
• Penalties and Offenses
• Advising in advance
Detailed analysis and comprehension are provided for each module. The course completion and examinations (held twice a year) lead to a certificate for participants. Furthermore, you receive 25 credits (after the course) and five credits (after the exam).
Why should you choose them?
• The global market for social services offers an opportunity
• Compute CPEs
• Faculty with expert knowledge
• Government-approved
3. ICSI : Best GST Certification course in Chennai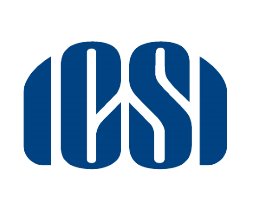 It is established under the act of Parliament as a premier national organization. In addition to its headquarters in New Delhi, the institute has regional centres across India.
With a mission to cultivate high-calibre professionals and support good governance, ICSI hopes to become a global leader. ICSI and students in professional programs can take a GST course to become familiar with compliance and enforcement issues.
Course Highlights:
Course Name: Certificate Course in Goods and Services Law
Course Duration: 5 weeks (6 hours online training on Saturday and Sunday)
Course Fees: INR7,500+GST
The course curriculum is as follows:
Through the GST Program, you gain insight into GST's fundamentals, principles, and nuances. In addition, it enables the candidate to acquire GST concepts and apprise them about the latest developments in the GST sphere.
As soon as you register for the course, you will access the study material in soft copy format. You will be taught what, why, when, and how of GST-related concepts.
To take the online examination, you have to understand GST and its compliances fully. At the end of the course, you can earn a joint certificate from ICSI and BSE Institute Limited.
The ICSI GST Courses are reputed to be the best online GST Training in India. Their website and brochure can be downloaded to find out more.
Why should you choose them?

• Affordability
• Mentorship from industry experts
• An ICSI and BSE certification can enhance your LinkedIn profile
• Updated with the latest information
Also Check: GST course in India
4. Vskills : GST Training in Chennai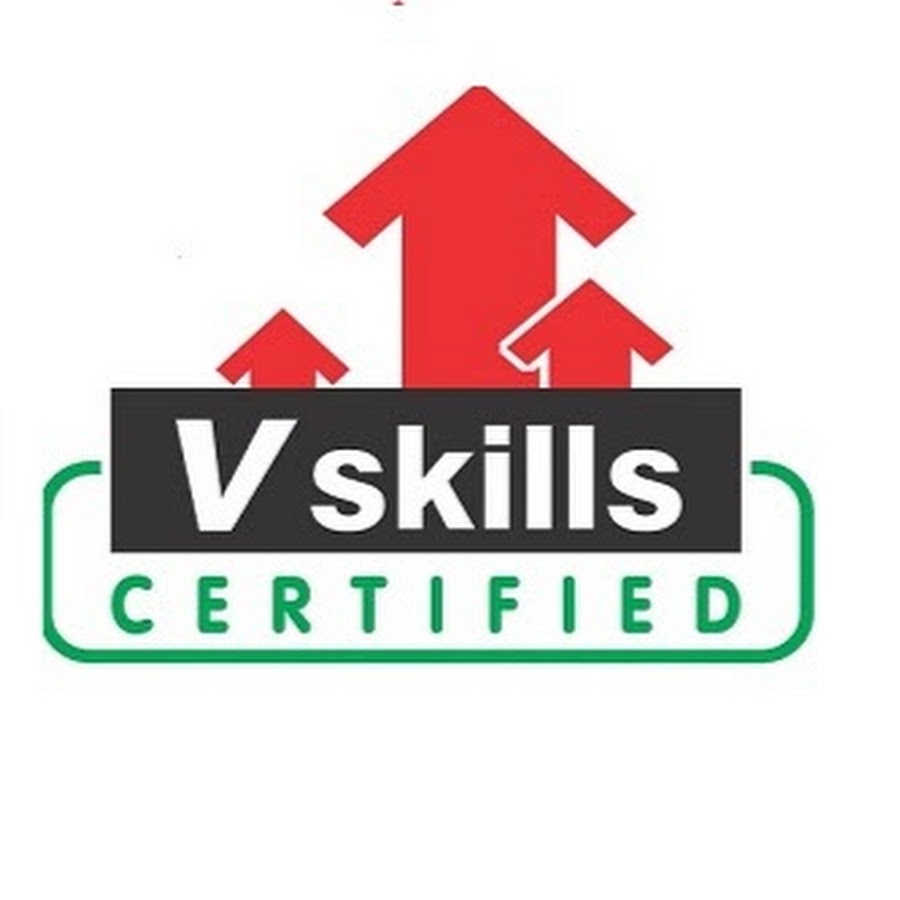 Vskills offers online certification exams and skill development programs designed to increase employability. A certified GST professional training program is available through this provider. There is no doubt that this is one of the best online GST courses that you can take to become a certified GST practitioner.
You select the GST Training program and register yourself for it as part of this self-paced program. In addition to the study material, LMS access is also offered to those who register. The online exam can be taken at any time and from anywhere following the learning process. Your employability will increase if you earn more than 50%.
Course Highlights:
Course Name: Online GST Training
Course Duration: 28 hours learning
Course Fees: INR3,499/-
The course curriculum is as follows:
All the essential elements of GST are included in this cohesive program. This program includes the following modules:
• Basics of taxation and GST
• A GST Concept
• Tax Registration
• GST Invoices
• Input tax returns
• Miscellaneous
Why should you choose them?
• Certification by the government
• Certification valid for life
• An e-learning process that lasts a lifetime
• The program is self-paced
5. Cleartax : Best GST Training centre in Chennai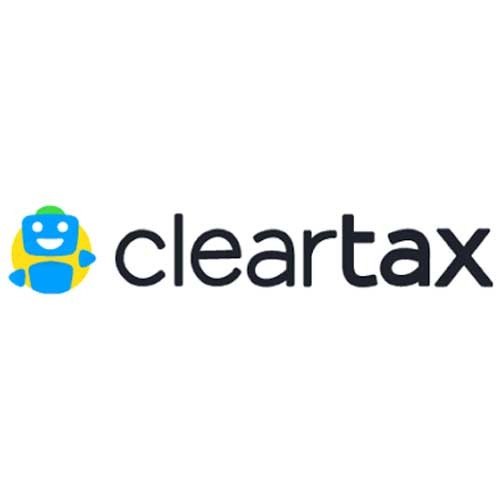 Among the list of online GST Courses is Cleartax, which simplifies finances, tax payments, money, and time problems for Indian entrepreneurs. Currently, ClearTax supports over 2.5 million users, more than 20,000 tax practitioners and business owners in India.
It claims India's most significant tax and financial services stage for individuals, businesses, and tax experts. Providing the best solution for filing income tax returns, GST filings, invoicing and more, they give the best outcome.
Course Highlights:
Course Name: Comprehensive e-learning Certification on New GST Returns
Course Duration: 8+ hours in-depth training
Course Fees: INR3,600
The course curriculum is as follows:
It covers recent advances in GST through lectures given by industry experts such as CA Preeti Khurana (15 years experience) and CA Srubhi Punshi.
Course topics include:
• GST Returns: Basics
• A new system for GST returns
• New system versus the old one
• The filing process for RET-1,2,3
• Analyses of ANX-1,2
• CA's case studies
Why should you choose them?
• Mentors with experience in CA
• Instructions in detail
• Affordability
• Assessment and certification of Cleartax
6. CA Club India : Top GST course in Chennai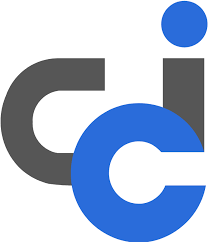 CA CLub India was established in 1999 to serve as a platform for finance professionals and tax professionals to share and spread their knowledge. More than 3 million members have embraced this platform, making it popular.
From introductory to advanced GST training, they aim for excellence. Experts such as CA Bimal Jain transform you're circumspect into practical insight.
One of India's best online GST courses is offered by this institute based on applied learning concepts. Check out this program.
Course Highlights
Course Name: GST Course
Course Duration: 61 video hours, or 1.5 months
Course Fees: INR6,599
The course curriculum is as follows:
You will gain a thorough understanding of the GST system through this course. The course covers all critical aspects to make you GST-ready by the end of it, such as:
• GST levy and supply
• Persons liable for tax and registration
• Value and Time of Supply
• Credit for input taxes
• Supplier's location
• Supply with zero-rating
Why should you choose them?
• Union Budget 2021 update
• E-book GST
• Certificate issued by CA Club India
• Course access for two months
7. TaxGuru : Best Training For GST course in Chennai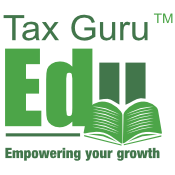 One of the biggest names in online finance training is TaxGuru. TAXGURU is an education wing that aims to cube intensive learning experience, expose challenges, and hone innovative ideas to propel your career.
CA Raman Singla led the course, trained more than 30,000 professionals and authored the best-seller "Complete Analysis on GST." In this program, live streaming and online learning are combined to transcend real-time classroom holds.
Course Highlights:
Course Name: GST Certification Course
Course Duration: 30 hours detailed course
Course Fees: INR10,000+18%GST
The course curriculum is as follows:
The course curriculum includes topics from basic to advanced levels, including compliances, GST returns, electronic invoicing, and new GST returns, with case studies:
• GST laxity, concepts, and basics
• Taxes merged into GST, GST Amendment Act
• Filing a GST return
• registration
• Taxation, supply, and valuation
• Tax credit for inputs
Reading materials are provided in E-formats with live query resolution.
Why should you choose them?
• As your mentor, an expert in GST
• Resolving live queries
• Limited access to session recordings
• The modes of communication followed were both Hindi and English
8. ConsultEase : Top Institute For GST course in Chennai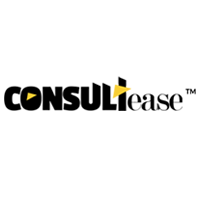 ConsultEase is another well-known name in the list of GST Courses online in Chennai. Aware of increasing learning curves, the institute offers finance, taxation, accounting, and banking courses. While we offer GST courses for professionals and students, our primary focus is on GST Courses for Beginners.
ConsultEase offers GST courses designed for beginners or freshers new to the Goods and Services Tax domain. They can access recorded lectures on their dashboard as part of the self-study program. Check out the course offerings.
Course Highlights
Course Name: GST Course for Beginners
Course Duration: 12+hours
Course Fees: INR1,500+GST
The course curriculum is as follows:
The course covers both fundamental and practical topics. The following is a brief overview of the course curriculum:
• Constitutional concepts and background
• Taxes, exemptions, and supplies
• Registration
• GST returns
• Supplier's location
Modules are further broken down into bite-sized content and topics. Your certificate will validate your corporate sector opportunities after completing this course.
Why should you choose them?
• Affordability
• This is a self-paced program
• Especially for beginners
9. NIIT

Various courses are available at NIIT, including software, IT, banking, finance, and taxation. Founded in 1981, the globally recognized institute provides various programs and courses to people from various fields.
A brick-and-mortar institute soon realized the power of online learning and jumped on the bandwagon. One of India's best online GST courses, this institute is recognized and renowned for several awards and recognitions.
Course Highlights:
Course Name: Introduction to GST
Course Duration: 20 hours
Course Fees: not mentioned
Our experienced industry experts guide you through this intensive learning program to help you understand GST concepts clearly. With an extensive focus on enhancing retention through real-time practice, the course is a perfect blend of theoretical and practical knowledge.
The course curriculum is as follows:
Concept-based programs, in partnership with Tally, lead to conceptualizations that include:
• The concept of the GST
• Services and Goods
• Availability and value of supply
• Invoices and input credit
• Tax Returns and Payment
• Consequences of non-compliance
• Records and accounts
Additionally, this program comes with an embedded Tally exam.
Why should you choose them?

• expert veteran faculty
• Tally certificate
• practical training
• intensive learning program
10. GST Center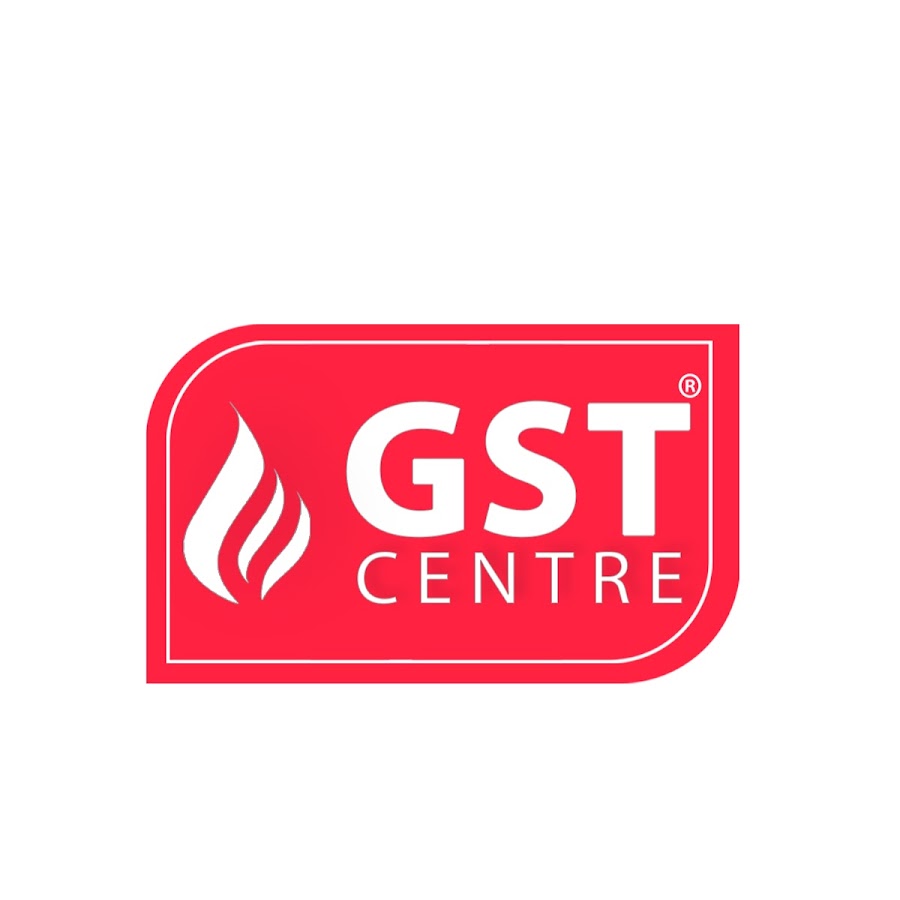 The GST Centre provides dynamic, student-centred, and innovative programs for accountants, finance professionals, and students. The GST Centre offers a blended learning system accessible to everyone, led by an expert faculty and management team.
There are three levels of diploma programs offered by GST Centre, which are:
GST Beginner
GST Intermediate
GST in Tally
You can choose any course based on your level of expertise.
Course Highlights:
Course Name: Diploma in goods and Services Tax
Course Duration: Check the website
Course Fees: INR6,500

You have to pay extra for certificate attestation here.
The course curriculum is as follows:
This is the basic level course curriculum:
• GST Overview
• Tax Collection and Levy
• Input Tax Credit
• Credit Notes, Debit Notes and Tax Invoices
• Accounting & Records
• GST payment
• Electronic Waybill
There are excess topics in advanced and intermediate courses. Check the website for more details.
Why should you choose them?
• Streaming live classes
• LMS provides study material and video content
• Developing simulation software to gain practical experience
• Certificates of compliance
GST: Is it a Good Career Option?
GST has created a demand for 1.3 million finance professionals, according to research. That's a lot of numbers.
As every small, medium and large business falls under the GST taxation system, business owners go frenzy to meet the needs of timely tax fulfilment. In this situation, a GST Practitioner is inevitably needed to take care of all the paperwork and to ensure the deadlines are met. Therefore, there is a massive demand for GST practitioners in the country.
As long as you have the imminent skills, you can grab as many clients as possible. The following skills are included in these skills:
• Knows the nitty-gritty of GST law
• Licensed practitioner
• Saving clients' money in innovative ways
• Expertise with paper filing
• A keen eye for detail
• Calculations expert
• Deadline-driven
• Having the ability to simplify things for clients
For most people, remuneration is an aspect of work-life that is seriously efficacious. A good job is something everyone wants, right? In line with human psychology, everyone is attracted to lucrative career prospects, and GST skills provide you with just that and more.
Including bonuses, the average salary of a tax consultant is $517,388, according to Payscale.
If GST proves to be a lucrative career choice, you can bask in the success. In addition to enjoying wealth as a trainee, you can also obtain a high salary package with bottled-up experience.
Recommended Course