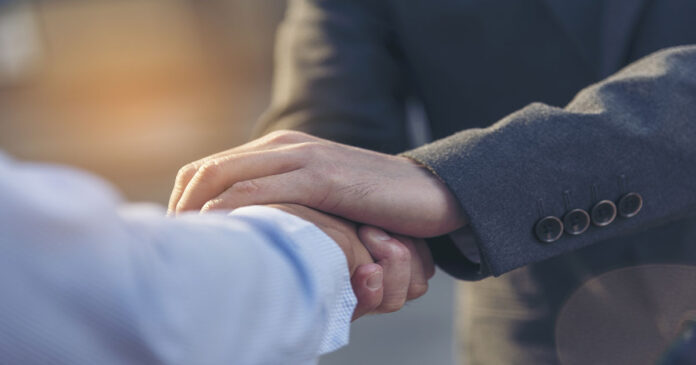 Is Henry Harvin the right platform for you?
Absolutely Yes!!!
Henry Harvin is a legitimate company with a rock-solid foundation, credible affiliations and a rich database of students who have enrolled and successfully completed various certification courses.
What makes me say so?
Well, let's get to it. Online certification training provider Henry Harvin is one of the world's top education providers. It offers over 500+ courses, 300,000+ trained members every month, 700+ live classes, and a Gold membership with unlimited access to all courses.
The program offers training and coaching to help working professionals enhance their resumes, learn more, and reach their career goals.
The review is perfect for you if you're trying to develop your skills and knowledge to achieve your career goal.
Is it time to go? Click here to read the full article on Henry Harvin or below to check out the legitimacy of Henry Harvin-
1. COURSE ACCREDITATION
The courses offered by Henry Harvin are recognized by the American Association of English as a Foreign Language, UK Cert, UKAF, the Content Writing Association in India, the Government of India, and the MSME Society. That definite certifies that it is a legitimate company.
2. Experts with experience
Training experience of 2000+ trainers with deep roots in the industry
3. The concept of blended learning
The program offers an array of learning methods such as live virtual classrooms led by instructors, online classes, project work, and 24/7 support.
4. Assistance
An excellent support system with live chat and a phone number that can be called with a call-back option.
Henry Harvin Course Review Verdict
Henry Harvin® is recognized by leading publishers like Hindustan Times, Statesman, Hans India, Business World, The Pioneer, and leading channels like Aaj Tak and News World India for its quality and uniqueness. Also, Henry Harvin® is a certified and audited ISO 29990:2010 (International Standard for Learning Services for Non-Formal Education and Training Services) company. These media houses endorse only legitimate companies and that reiterates the credibility of Henry Harvin as an education company.
Who Is Henry Harvin For?
You may be asking yourself, is Henry Harvin right for me?
eLearning is the right choice for a professional who seeks to improve skills and knowledge.
Henry Harvin offers a couple of learning styles, one being blended learning, an approach that mixes video and instructor-led classroom training with online content, real-world projects and 24/7 teaching assistance and support.
Henry Harvin has 180+ corporate partners, 110+ college partners, and 87% and more job opportunities.
They are providing an advanced learning management system with interactive content.
Examples Of The Most Popular Henry Harvin Courses
Henry Harvin's most popular courses seemed interesting enough to examine in more detail. To find out what other students prefer may help you in your decision.
Courses are categorized into 21 sections. HERE I am mentioning 21 academy names:
Writing Academy:
With Henry Harvin® Writing Academy, content professionals will be upskilled with key skills to advance their careers. A course that covers new trends, emerging practices, and core competencies in content writing, technical writing, and more.
Analytics Academy:
The Henry Harvin Analytics Academy is designed to provide in-demand analytics skillsets to the existing technology and management workforce. An in-depth course in Machine Learning covering topics including real-time data, developing algorithms, learning analytics, and Information technology like Data analytics, Data Science, Artificial Intelligence, and more
Management Academy: Henry Harvin Management Academy aims to improve management professionals' skills by upskilling them. A course that covers new trends, emerging practices, and core competencies in six sigma, product management, and more.
Finance Academy: Henry Harvin® Finance Academy was established to assist professionals with upskilling and advancing their careers. A course that focuses on providing an improved understanding of finance courses like CPA, CFA, Stock market, and more
Accounts Academy: The Henry Harvin® Accounting Academy was set up with the goal of up-skilling the current technology and management workforce in accounting skills in demand. A course that helps develop your expertise in accounts and taxation like GST, Advanced excel, Tally, income tax, and more
SAP Academy: The SAP FICO certification courses at Henry Harvin are both available online and in person. There will be 44 hours of online interactive live instruction with the instructor. Students are also allowed to gain valuable experience during internships at Henry Harvin after completing the course. An in-depth course which helps you to be expertise in the SAP field.
HR Academy : This HR course enables learners to gain expertise in HR Payroll & Salary Processing, PMS, LMS, HCM, and more. The HR Metrics, Reporting, and Benchmarking course helps students gain an understanding of terminology, structure, and concepts in HR like HR payroll courses, HR information systems, and more.
TEFL Academy : Teaching English to non-native speakers is a tough task. The training will help you to understand these nuances. In class, it will help you become more confident. By gaining a deep understanding of the psychology of learners, this course will develop the most effective teaching techniques and methodologies
Teen Academy: Henry Harvin teen Academy was founded to give teenagers an overview of various career options. In this academy, teens can live their aspirations and feel them. So they can acquire the required skills and be future-ready from a young age.
Digital MarketingAcademy: Henry Harvin® Digital Marketing Academy is an ideal course to help students meet their career objectives in the technologically-driven world of digital marketing and earn a handsome salary, enhancing their career prospects.
Law Academy: The Henry Harvin Law Academy was established to empower lawyers to advance their professional careers by upskilling them with key skills. The Henry Harvin Law Academy intends to establish reach to 100,000 individuals by 2030. !
Coding Academy: Henry Harvin® Coding Academy strives to advance the career of managers by training them in key skills. This helps the academy achieve its goal of enabling managers to reach their full professional potential.
Blockchain Academy: In this Blockchain Academy Course, you will learn about Bitcoin, Ethereum, Hyperledger, and Multichain platform blockchains. Also learn how to build Blockchain applications using tools like Truffle, Ganache, Geth, and Meta Mask. This allows the academy to empower professionals to become the best that they can be.
Cyber Security Academy: The Henry Harvin Cyber Security Academy was created to upskill the current technology and management workforce with in-demand Cyber Security skills. Using our goal-centric pedagogy, these learning solutions are delivered by specialists from leading organizations who also serve as domain experts for the academy.
Entrepreneurship Academy: Henry Harvin® Entrepreneurship Academy was founded with a mission to upskill the current technology and management workforce with Entrepreneurship skill sets. These learning solutions are provided by select professionals from leading organizations who are also impanelled as domain experts.
IT Service Management Academy: Henry Harvin® IT Service Management Academy has been established to upskill the current technology and management workforce with in-demand analytics skills.
Paramedical Academy: The Henry Harvin® Paramedical Academy was established to give current experts and management personnel in-demand analytics skills. The skills are imparted through action-oriented learning solutions designed by subject matter experts with years of experience in their respective fields.
Cloud Computing Academy: The Henry Harvin® Cloud Computing Academy has been set up to equip current technology and management professionals with the in-demand Cloud Computing skillset. This helps the academy reach its goal of enabling aspiring Cloud Computing professionals to achieve their full professional potential.
Summer School Academy: Henry Harvin® offers a one-of-a-kind opportunity for students to improve their communication and analytical skills to prepare for global job opportunities. This enables the academy to reach its goal of empowering students to reach their full professional potential and be recognized globally.
Teacher Training Academy: The Henry Harvin® Teacher Training Academy was established to equip the current technology and management workforce with in-demand Teacher Training skill sets. This enables the academy to fulfill its mission of empowering aspiring professionals to reach their full professional potential.
Language Academy: Henry Harvin® Language Academy has been set up to teach the in-demand Language Skill Sets using our unique Goal-Centric Pedagogy delivered by professionals from leading organizations that are also recognized as domain experts.
Tips To Find The Perfect Henry Harvin Course
If you haven't decided which course is right for you, I've put together a list of tips to help you pick the right one.
Select an option
A user-friendly feature of the website is the selector at the top of the page, which allows you to select the information that interests you most. By clicking, you are directed directly to the Course Curriculum, the Course Advisor, Reviews, and so on. Comparing courses is especially useful when researching.
Download the syllabus
There is a button below the course content where you can download the syllabus.
An overview of the course is provided in the download. This document contains a description of the program, its target audience, and key learning outcomes. It's great if you want to read about the course in more detail, go away and come back later.
Henry Harvin course reviews:
You can read Henry Harvin course reviews and star ratings from past students for each Henry Harvin course, which can be very useful.
Despite reading positive reviews, there are not many to compare and all have 5 stars, which leads me to believe that there is not enough variety of feedback. Trust pilot has given 4.8-star ratings for Henry Harvin.
Course FAQs
Frequently asked questions are always helpful, since let's face it, most of the time we have the same questions we need to be answered. This can help you clarify any questions or doubts you have before enrolling.
Support and more information
For those who cannot find what they are looking for regarding a course, you can request more information.
There is an excellent support system at Henry Harvin. You can chat with them online, call them, or request a callback – sometimes they can be too persistent.
Among the online learning platforms I reviewed this had the most accessible and helpful contact system, with next-day callbacks available.
Criteria and Comments
User-friendly:
Because of its clean design, its platform is really easy to navigate. My favorite feature is that there are so many ways to contact Help and Support that are easy to find.
Benefits:
There are different learning styles available at Henry Harvin, so you can choose based on your needs.
Various platforms:
The Henry Harvin courses are 100% online, and you can access them from a desktop or laptop, as well as from a smartphone or tablet (for Android and iOS).
Certifications issued by:
Henry Harvin's courses are accredited, and the certificates are recognized by employers. Globally recognized bodies accredit it. This again emphasises the fact that Henry Harvin is a legitimate company. Curriculums are developed by experienced experts.
Categorization:
The courses offered by Henry Harvin are geared toward professionals seeking to enhance their skills or learn new ones.
Its courses focus on topics like Content Writing, Digital, Marketing, Project Management, Data Science, and other emerging technologies.
Qualitative content:
Henry Harvin's content is produced in conjunction with accreditation bodies and experienced instructors, so its quality is exceptional.
Trainers:
Henry Harvin's courses are taught by instructors who have over 15-20 years of experience in their fields.
Prerequisites:
It may be necessary for learners to have prior knowledge or qualifications for some courses.
Henry Harvin courses usually last between 4-6 weeks. Courses require active participation, video content, graded assignments, hands-on projects, 24/7 student support, and assistance, plus quizzes and some final exams. You'll have to work hard to pass the course.
Curriculum:
A team of over 2,000 industry experts regularly designs and updates every Henry Harvin course.
With its video courses, you get instructor-led experience, real projects, and 24/7 support.
Payment Methods:
You can make payments on Henry Harvin with the following Credit and Debit Cards (Visa, Mastercard) and Paypal.
Overall rating:
Henry Harvin offers a range of career-focused courses. A working professional who wants to enhance their career knowledge or someone seeking a career change will benefit from this course. It is one of the more reasonable platforms out there and requires real commitment.
Will Henry Harvin Help Me With My Career?
Henry Harvin courses are designed for professionals seeking to acquire a new skill or qualification to better their careers. The fact that its courses are accredited with globally recognized institutions, and you receive a certificate (employers tend to take them seriously) on completion, is an important incentive for you to complete the course. You can then share your certificate on Linkedin, Twitter, or Facebook and include it on your resume.
Is Henry Harvin Legitimate?

Something which many of you ask when considering eLearning communities is: Is this online learning platform legitimate?
Especially if you are considering one of Henry Harvin's more expensive blended learning courses, you are not alone in having these doubts.
Henry Harvin® Education is a pioneer in imparting professional and technical certifications in India. There has long been a gap between academic content and the needs of industry.
The goal of Henry Harvin is to deliver courses that will enhance the knowledge base of organizations as well as adding value to the portfolios of professionals as well as students. The courses also allow both seasoned professionals and aspiring professionals to explore the untapped job market, which heavily relies on domain knowledge and skill sets.
There are more than 40 global training organizations that recognize Henry Harvin as an official provider of certification training.
Henry Harvin is a legitimate and safe optionfor, so you won't be scammed.
Last Thoughts: Is Henry Harvin Worth It?
Let's sum up why Henry Harvin is worth it.
Henry Harvin, the right e-learning platform for your career advancement, is for you if you wish to enhance your professional knowledge. The company's training programs focus on the ever-changing world of business and technology. It has more teaching support than any other platform I have reviewed, but its courses do require commitment.
Check Henry Harvin Reviews