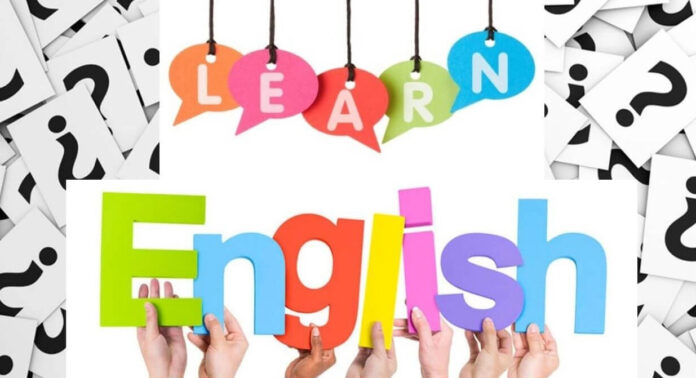 Why learn English at home?
Because learning English at home is fun and comfortable. It is much better than going out to learn.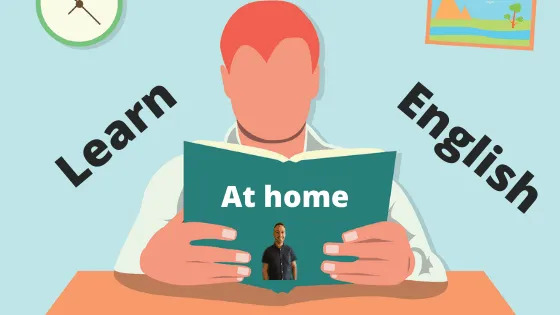 Let's look at some of the reasons why the experience of learning English from the comfort of your home is much more enjoyable:
Learn at your own pace
Enjoy the flexibility of learning anytime you want to, unlike following the tight schedule of classroom sessions
Avoid travel
Save a lot of time, money and effort as you relax on your sofa and continue to relish the learning experience
Feel no pressure
Remain stress-free in the comfort of your home while you pick up this foreign language. Additionally, you avoid the pressure of writing exams or matching up with your peers.
Stay productive
Utilizing your free time at home makes you feel productive. It is surprising to note that you have so much time to learn English in so many ways when you are at home
Grow confident
Start feeling better that you can master a foreign language on your own
Well, if that is convincing enough for learning English at home, then set a goal for yourself.
Set a smart goal – the key to starting learning English at home
Just as with any new initiative, define a goal for yourself. To start with, draw up a plan, considering your strengths and weaknesses. Try to align your hobbies and interests with the learning. This will help you enjoy the learning journey. Break down the plan into daily activities so that you know what to do each day. This helps you keep track of your progress. It also provides you with the satisfaction that you are moving ahead towards your goal, each day. In other words, be your teacher and set up the class curriculum for yourself. This gives a structure to your learning and disciplines your daily routine.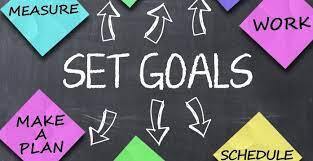 Sounds exciting? Let's now explore the various ways that we can make this happen:
Tips and tricks to learning English at home
1. Start speaking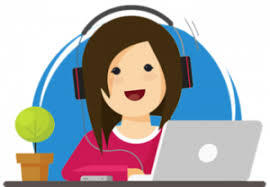 Speaking is the first step to learning any language. You will make mistakes for sure but let that not stop you. Find someone who is a fluent speaker and start speaking right away. This breaks your mental barrier and boosts your confidence.
In 2016, the University of Michigan experimented with two groups of students. Group A learnt the language using grammar and vocabulary exercises. Group B learnt by speaking using video technology. At the end of twelve weeks, Group A did not make much progress. Group B, instead, had developed their language skills significantly. They had a richer vocabulary, scored better on the listening comprehension tests, and spoke more confidently. So, start speaking in English without any further delay.
Put simply, learning just the grammar and vocabulary exercises builds your knowledge, but not speaking skills. So often people say, "I can understand English, but not good at speaking". Be careful not to make this mistake.
2. Make English-speaking friends
To start speaking, you need people. So, make friends with people who have English as their first language. Do not get stopped that you do not live in an English-speaking country. Find foreigners living nearby. You can even opt to become a local guide for some tourist attractions in your place. This gives you the chance to interact with English-speaking people. Speaking with them not only builds your fluency but also helps you pick up their accent.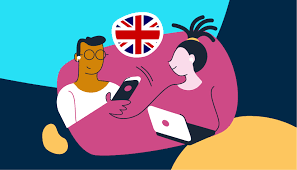 Make online friends by leveraging the immense power and reach of social media. Be mindful, however, to choose the platform carefully so that you do not end up in an unpleasant or harmful company. Connect with like-minded people so that you can build a strong connection. This helps you improve your speaking and writing skills as you continue to bond closely on shared interests.
You can even find English-speaking study partners. This not only strengthens your language skills but also helps you in your studies as you can discuss and share notes in English.
3. Start reading
This is indispensable. Do not restrict yourself to just reading textbooks. That can soon become boring. Instead, pick up magazines and novels if you are fond of printed text. Else, go through the huge volumes of reading material available on the Internet. Initially, you may be frustrated not being able to understand. Go slow and opt for translation. Gradually you find your understanding improves and you gain a grasp of the language.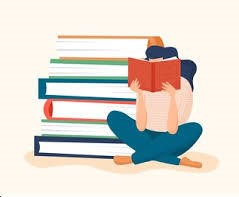 Note that learning by reading is effective only when you start maintaining a diary. Keep this diary handy and note down any new words you come across as you read. Look up the meaning of the word, search for some synonyms and try framing a few sentences using this word. This engraves the new word in your memory. The richness of your vocabulary helps you not only when you speak with your English friends and acquaintances, but also when you write.
Interestingly, reading helps build not only your vocabulary but your knowledge grows on a wide range of topics. This knowledge comes in handy when you speak with people.
Here's a list of some great books to learn English at home:
This book instructs you on correct pronunciation, grammar, syntax, and word usage. Importantly, it addresses the typical problems of non-native English speakers like you. Each section contains a bunch of exercises. They help you practice and encourage you to construct personalized conversations. You can build confident speaking skills with intelligently designed exercises even if you suffer from grammar phobia.
This book offers an intermediate-level pronunciation course in full colour. It assists you in picking up English pronunciation aided by a wide variety of interesting exercises and activities. The book comes along with a pack of 4 audio CDs. Listening to these CDs proves an extremely effective tool to learn the correct sounds and diction.
The unique feature of this book is that it makes you believe that many of us are not born English speakers but can still master this language. Applying a wide range of tools and techniques, this book trains you not only to learn English but to speak in public. Yes, it is a powerful aid that helps you break all your inhibitions, overcome your fears, and speak like a pro even in a crowd.
4. Start listening
Learning by listening is great fun. Continue to listen to English spoken at normal speed, even if you are unable to understand everything. Keep in mind that being a good listener is the first step toward becoming an effective speaker. Here are some tips to improve your listening skills at home: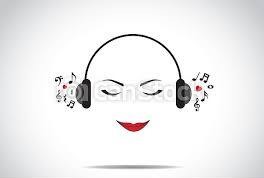 Put on your favourite music
This is a fun way of learning any language. Get a printout of the lyrics and sing along or play on your guitar. Even karaoke can be a lot of fun when you team up with some of your English-speaking friends.
Let the radio be your teacher
Listening to the radio does sound old-fashioned. But, believe me, it is a great way to practise your listening skills. Run a Google search for "listen to radio online" and explore some websites like Internetradiouk.com or BBC World Service. Select the programmes about topics that appeal to you. Set apart at least 15 minutes of radio each day and note down every new word that you come across. You can time it anytime at your convenience that suits your home schedule.
Watch and grow
This is one instance when you can never feel guilty about being a couch potato. Watching English films on TV, the good classic ones, with English subtitles is indeed an effective learning tool.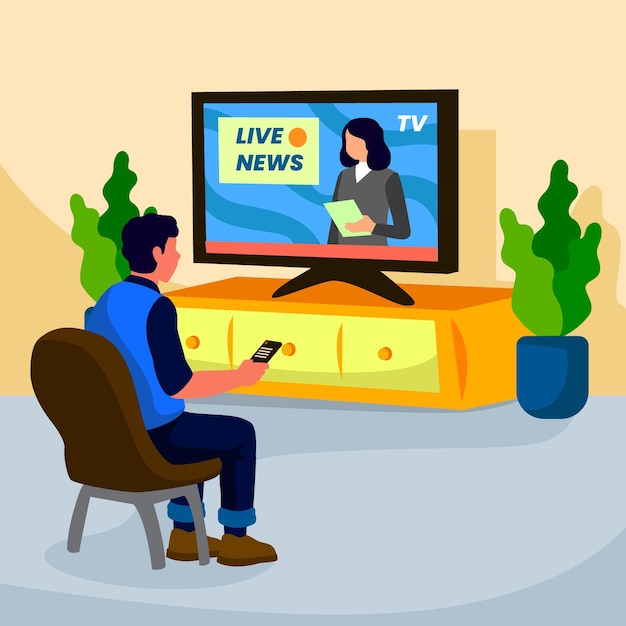 Keep up with the latest and keep learning
Understanding TV news in English can be difficult at first. This is because newsreaders speak very fast. However, watching news broadcasts on TV is an excellent way to master English. Start with just 10-15 minutes each day and soon you will feel the difference in your vocabulary and listening skills. In case you want to learn British English. BBC News is one of the best tutors you can ever have.
YouTube videos and you
If you cannot find English films of your choice with English subtitles or the newsreader is too fast to follow, do not lose hope. There is a limitless range of YouTube videos. Pick up the videos of your choice and click on the CC button. Voila! You have all of them in English subtitles. You can even stop and rewind them any number of times. Interestingly, you can even control the speed of the speaker to suit yourself.
Listen to podcasts
Download some podcasts on the topics of your choice and you will enjoy an experience like listening to the radio. The flexibility in the case of podcasts, however, is more as you can choose the topics of your choice. You even have the advantage of downloading some of the podcasts and listening to them later at your convenience. It is a good idea to build a good collection of podcasts and keep listening to them. This helps you remember the new words that you pick up and boosts your vocabulary.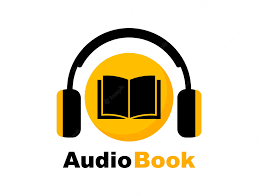 Discover online audiobooks
Who said books can only be read? An audiobook can be a good starting point for you, initially, when you struggle to read full books in English. This has dual advantages. You improve your listening skills as well as avoid the boredom of reading dull text. Run a Google search for "free audiobooks online". You can even download e-books and audio versions. In parallel, get a printout so that you can follow the audio and continue to make notes with a pencil. This reinforces both your reading and writing skills.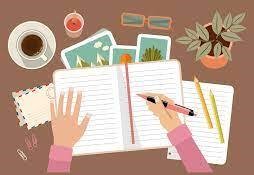 5. Write the right way
Immerse yourself in English. All that you learn as you read and listen stay longer with you when you start penning them down. A good way can be to maintain a journal or diary. The best part is no one sees this except you. So, feel free to make mistakes and learn along the way. Once you improve your skills in the language, come back and make the corrections. As you progress on your learning journey, you might even discover your knack for writing and become a full-fledged writer, authoring books!
6. Fun way to start learning English at home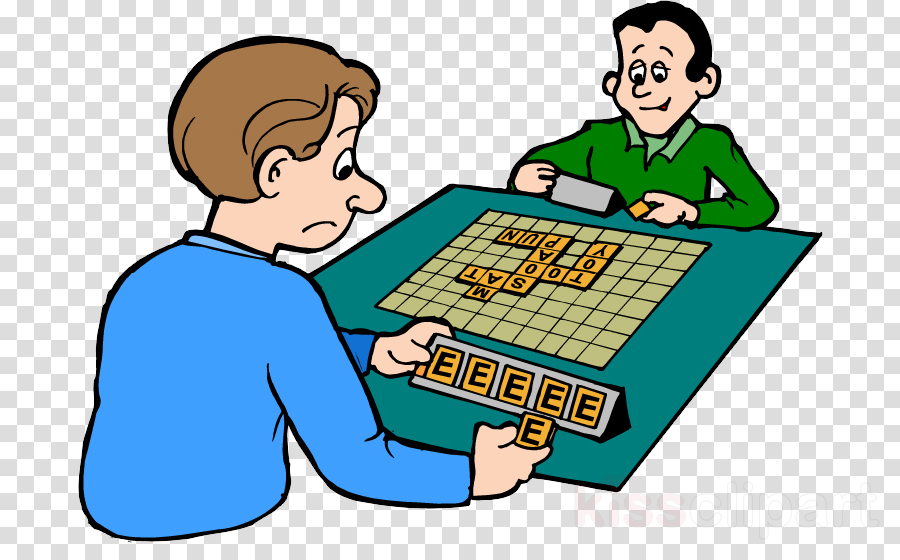 Play board games in English
Invite your friends to home and play board games in English. A great way to learn even before you realise you are learning. Some interesting games include Scrabble, Monopoly, Guess Who etc.
Online gaming
If you enjoy online gaming, get a headset for yourself, and play your favourite computer games with native English speakers. Games involving team missions are best because they require collaboration and discussion of tactics amongst players. So, you have no choice but to speak in English with your teammates. Another great fun way to learn.
7. Spice up your house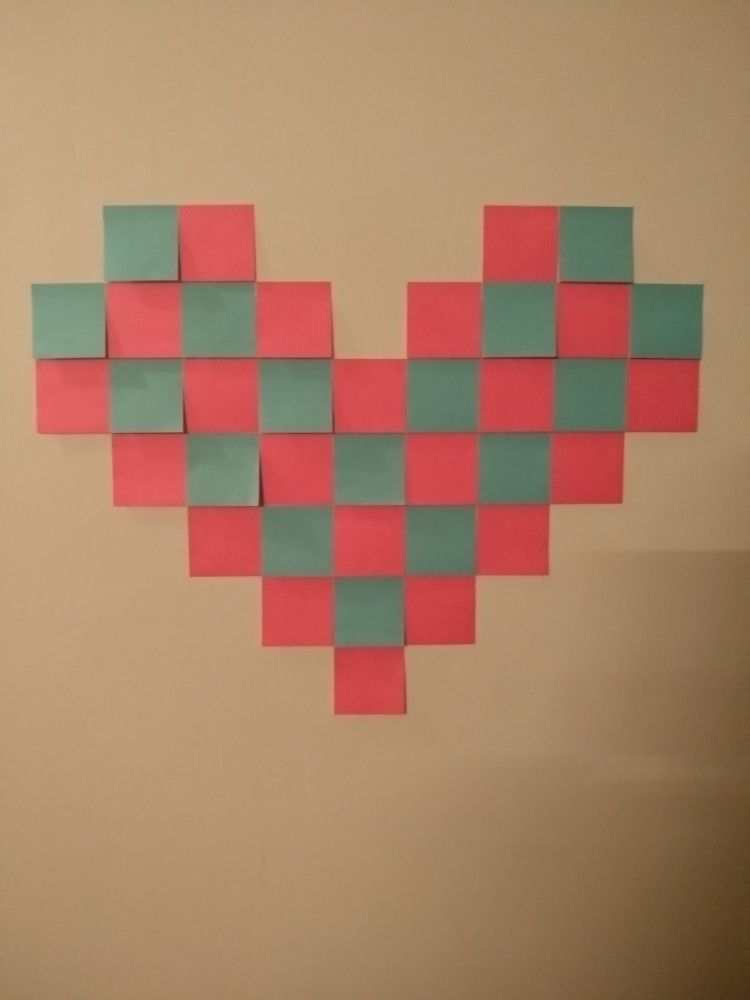 The walls of your house can serve as effective visual learning tools. Some of you might find it easier to learn and remember the visual way. With the words all over the place right in front of you at all times, you tend to remember them easily. Use post-its and colourful pens to write down any new word as soon as you come across it. Once the word is part of your vocabulary and you start using it confidently, replace it with another new word. Keep changing the post-its and keep learning.
A professor at the University of Western Ontario conducted an interesting research. His research results show that you only need about 800 of the most-frequently-used words to understand 75% of the language. That is definitely reassuring. So, pick up your pen and paper and start decorating your walls.
8. Use apps to step-up your game
Apps are another effective means of learning English. They are easy to access. Just install one on your phone so that you can use it anytime right at the click of a button. Using an app is nothing short of a classroom, with the teacher teaching you anytime you want. Some of these apps are designed to enhance your vocabulary, some help build grammar skills while others improve your listening and reading skills. Here's a list of some of the best apps currently available in the market. Read on…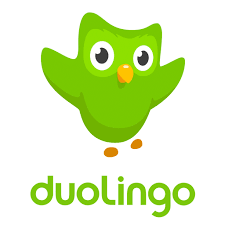 Duolingo – the allrounder
This is the most popular app as it offers a fun way to learn. The leaderboard allows you to compete with other real players. As you play, you earn virtual coins and learn all along the way. You can never have enough of this app.
Quiz your English – your exam buddy
This is the best app to prepare for an exam. Designed by Cambridge Assessment English, it is just the right tool for you to learn English and get ready for exam day. Learning through the app keeps your stress levels at bay as you gear up for the final exam day.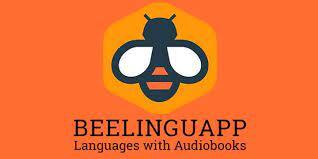 Beelingu – your storyteller
This app tells you stories, ranging from children's tales to articles on science and technology. Use the karaoke-style text to listen and read the stories at the same time. Thus, the app improves your reading as well as listening skills.
Hellotalk – your speaking partner
You want a speaking partner but can't find one. Well, here's your solution. The app connects you with over 15 million members across the globe. Amongst this huge community, you are sure to find someone who can teach you English. In return, you need to teach your native language. So, this app brushes up your teaching skills as well. The best part is that if you are too shy to turn on your video, you can even voice record your message and send it across.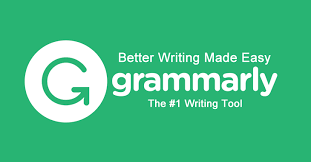 Grammarly – your grammar mate
There are apps to improve your reading, listening or even writing skills. But if you want help with your grammar and punctuation, there's no one better than Grammarly. It is there always with you as soon as you start writing. It not only spots your grammatical mistakes but also gives you the reason, so you do not make the same mistake again. So, download the app and get going…
9. Team up and learn together
Well, up until now you have been doing things on your own. Let us now suggest an extremely powerful learning tool for you. Note that you can start alone and learn the basics using the tools listed above, but you need more momentum to grow into an advanced learner.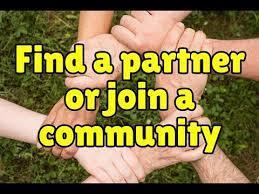 So, find a community of English learners.
This group can be a source of great support and offer an excellent platform for sharing. Since you share a common goal, you learn from each other, and support and motivate others when they falter. You don't even mind when you make a mistake, how silly it may be. Your group keeps you grounded, cheers you for your achievements and inspires you when you are frustrated.
Staying connected to your community is particularly useful when you are studying alone at home. Motivation apart, you gain access to a wider range of resources through your peers. The sharing of experiences and insights can go a long way in enhancing your knowledge and skills.
10. Get tutored – your sure recipe for success in learning English at home
The greatest obstacle commonly noted among language learners is their ability to speak. Some may be very good at writing, but fear grips them as soon as they speak. This lack of confidence hinders their mastery of the language. The best solution is to go for a private tutor. Here you have an expert partner with whom you can speak freely. With no one else around in the class, but the two of you, you are free to make mistakes.
Also, the tutor guides based on your strengths and weaknesses. You achieve significant progress by spending just 1-2 hours per week. Overall, your learning progress is much faster than if you do it on your own.
Enroll in an online course – your best buddy for learning English at home
As in the case of learning anything new, the Internet is always ready to offer you much-needed support. Exploring the online courses, however, may be overwhelming for you. To get started you can opt for the course offered by Henry Harvin.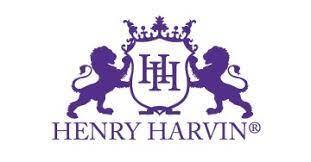 About the course:
At the end of this course, based on the Common European Framework, you will be able to:
Read and understand complex text
Write long pieces of text
Understand the accents of native English speakers
Important to note that this is not just a theoretical course. Instead, apart from the interactive classroom sessions, there is additional support.
Additional Support
Projects: Opportunity to work on a variety of projects in English speaking, Rhetoric speaking, Implementation, and others
Internship: Assignments to reinforce the theoretical knowledge you gain during the sessions
Certification: Hallmark Certification of the English Language Training Course recognized by Govt. of India
Placement: Support for 100% Placement for 1-Year after successful completion of the course
E-Learning: Access to the e-learning portal loaded with tools and techniques, videos, assessments, and more
Masterclass: Access to more than 50 Masterclass sessions that aid soft skill development
Hackathons: Free Access to #AskHenry Hackathons and Competitions
Membership: Enjoy a Gold Membership of Henry Harvin Language Academy for the English Speaking course for 1 year
Career benefits for learning at Henry Harvin
Opportunity to study in the top Universities of English-speaking countries
Job prospects in organizations across the globe
Possibility of gaining early Citizenship in English Speaking nations
Widen your Social Network by confidently connecting with people across English-speaking countries
Chance to enhance Trade and Business with companies from English native countries
Earn F-1 student visa
Launch a Career as an English Teacher reaching out to thousands of aspirants
Groom yourself as an Online Influencer
Summarizing the tips and tricks to learning English at home
So, this post covered the wide range of tools and techniques you can use to learn English at home. The best part is that each one offers a lot of fun along with knowledge and skills. Do remember, however, to work on it daily and monitor your progress against the plan.
Sitting at home can tempt you to give up your daily routine, so catch yourself. And be sure to engage yourself with your learning community who can pull you up every time you tend to slip back. So, sit back on your sofa, enjoy the comfort of your home and gain mastery of the language. Learning can never be more fun…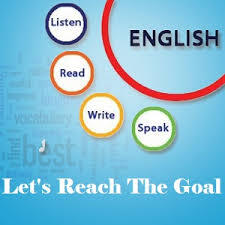 Frequently Asked Questions
1. Is learning English difficult?
No, English is easy to learn because its grammar does not have gender, adjectives remain the same for all words, nd the verb endings are easy.
2. Do I have to learn English grammar?
Yes, because you will not be able to gain mastery of the language unless you are confident about the rules of grammar and how they work when you read and write.
3. Is there any difference between American and British English?
Yes, there is significant difference in terms of spelling, grammar, pronunciation, and even the actual meaning of some words.
4. What do I need to start learning English?
You need the following to start learning English:
Time: Daily practice of listening, reading, writing and speaking English
Patience: The mindset yo not give up when you make mistakes but have faith that you will make it to the end
Notebook: The most effective tool to note down every new word that you come across
English dictionary: Always keep this handy so that you can look up any new word and learn its application
5. What is the best way to practice English?
Practising with a good English teacher is always helpful. You can even join a community of English learners. Your peers can be a great practising platform for you.