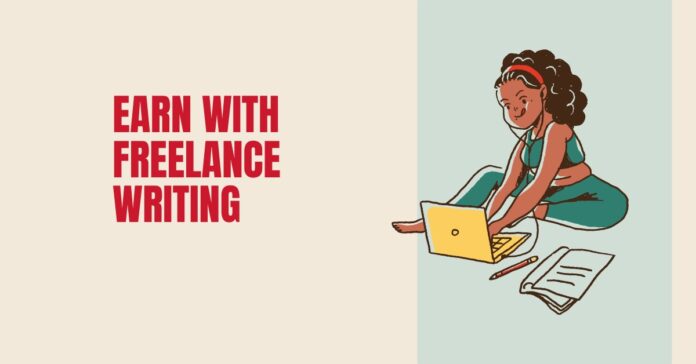 To start with
Let me predict something. You are a freelance content writer and searching for gigs constantly. Also, you are a part of those multiple Facebook pages that claim to fetch you work. Finally, I am not wrong to anticipate that you are in the DMs of hiring managers on LinkedIn.
Been there and done that!
But you and I both know hunting projects online is a quirky process. All we want is to find a stable flow of jobs with long term clientele.
First, we must accept that the competition in the market is aggressive.But, the content will always be a crucial tool for digital marketing, so ditch the rumors that the field will face a saturation any time soon.
Content writing has a huge market, and all you need is a platform that arranges gigs and pays you per word.
How about you get twenty? Read below.
1. Master's Review
It is an online platform that provides many niches to write on. Freelance writers can register and submit articles, books, and blogs on a favored topic and get payment after reviews. They support new writers with their work, and if you are good at it, you can earn a hefty amount of money.
The best thing about this website is they do not discriminate based on nationality, age, or sex. So if you can write, go for it. Also, you can write book reviews if you wish to. You can apply for several running novel writing contests to win up to $3000 with a chance of publication.
Pay type
$ 200 for selected reviews.
Who should visit this website?
Fiction Writers
Book Reviewers
Freelance Writer
Website
2. Freelancewriting.com
Since 1997, FreelanceWriting.com is a leading gig provider to freelance writers. The main advantage of this website is that you don't need any registration or sign-up. You get a list of jobs to apply for directly to the recruiter. You can write for the following classifications-
Web Pages
Blogs
PR (Press Releases)
Product Descriptions
Email-Marketing
White papers
You can participate in the writing contests for some extra income. It is free to use, and the UI user interface of the website is austere. But the rain comes with a little mud. The only disadvantage of the website is the hiring process is not straightforward.
Pay Rate
Writers can get $0.06 to $0.012 per word, depending on the job requirements of the recruiters.
Who should visit this website?
Content Writer
Copywriters
Website
3. Writer's Digest
Writer's Digest
This website is for the writers and by the writers. The information on this website highly concentrates on the writer's lifestyle. If you are an experienced writer, you can get a chance to publish your success story. However, they do accept submissions from new Freelance Writers of exceptional abilities. You can write under the following points-
Inkwell– First-page crisp stories on trending topics (1600 words)
Author Profiles– About lesser-known authors featured on Inkwell. The profiles can include new and veteran writers(800-1200 words).
5-minute Memoir- 600-word article on writing life.
WD 101- This column includes the basics of writing for the new authors and tips to sell stories and poems in the market.
Pay Rate
30-50 cents per word.
Who should visit this website?
Published authors
Poets
Fiction and Non-Fiction Writers
Website
4. Contena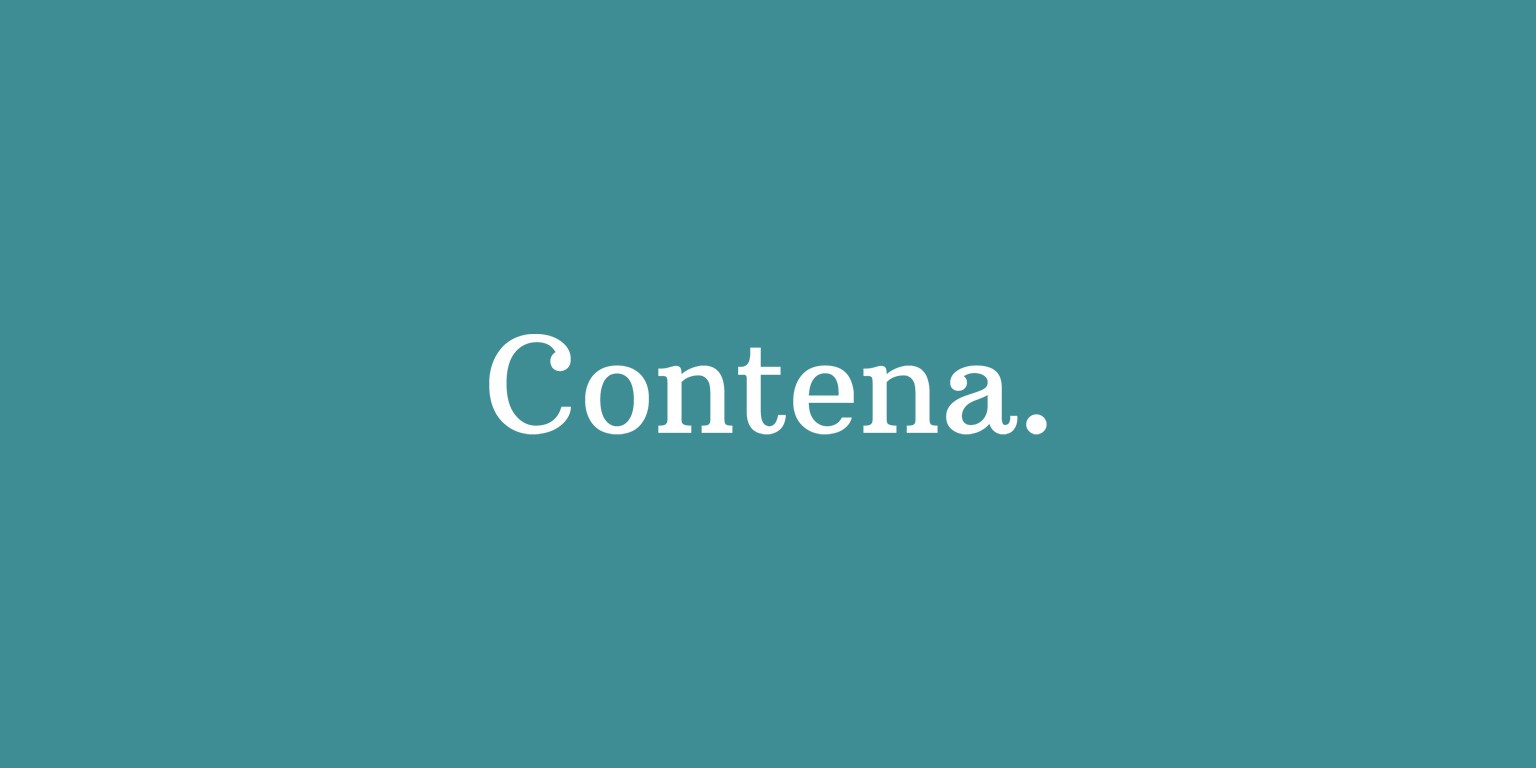 As they say, nothing good comes free of cost. Contena is a paid website on which you can start your freelance writing career. They have courses that help you understand the terms and basics of this field. The advantage of joining Contena is the work posted here is remote. The registration includes the following steps-
Take a 5-minute survey filling in all the necessary information.
Wait for the approval.
Start learning and earning.
It is that easy to apply, but it takes time for approval. The membership starts at $40 per month with a non-refundable policy. But you can try it for a month to experience the services.
Pay Rate
It posts jobs on which you can apply to get remote work.
Who should visit this website?
This website is for Freelance Writer.
Website
5. Writers Weekly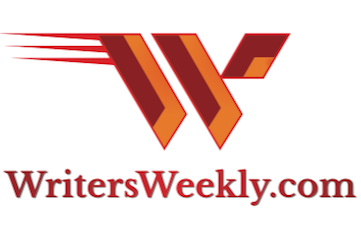 It is a free-subscription-based website derived for writers. It is like an e-magazine that contains articles related to writing and writers. They have a job section in which you can get links to various freelancing remote jobs. Let us explore a few topics on which you can write-
Feature Articles
Marketing Secrets (for freelance writers and authors)
Author Backstories and Book Backstories
So they have a complete package of informative articles for you to read and learn from them. They are based in the USA but accept overseas writers for their website.
Pay Rate
$60 for a fresh industry-related article,
$30 for a repost.
They only pay via PayPal.
Who should visit this website?
This website is for Freelance Writer and authors.
Website
6.Text Broker
Textbroker.com is one of the promising websites to make money online with freelance writing. They have a lot of opportunities for the novice as well as expert writers. Signing up as a freelance writer is free, but a drawback is that it is only available for US citizens.
The registration is a simple process, and you can choose your area of expertise from the drop-down menu. They give you constructive feedback on your work, and your pay increases as you improvise your writing style.
Several payment options are available for the payout, but mostly they use Payoneer.
Pay Rate
Depends upon the content type.
Who should visit this website?
Freelance Content Writers in the USA.
Website
7. Upwork
Upwork is a platform on which you present your profile to get freelancing gigs. This website is not only for a freelance writers. If you have additional skills like graphic design or SEO, you can earn a lot of bucks via this platform. The process includes-
Enter your personal details.
Enter your educational summary.
Give a brief about what services you can provide.
Decide a price for your service.
Add profile pictures, a small introduction, and preferences.
Add some titles and banners to your profile, and you are good to go.
The advantage of the website is your payment will never be stuck in the middle. But a drawback is the competition you are facing. You have to stand above the crowd to get better gigs. It takes a 20% service fee for your first $0-$500 earnings.
Pay Rate
Writers decide their prices.
Who should visit this website?
Freelance Content Writers
SEO experts
Copywriters.
Website
8. Freelancer.com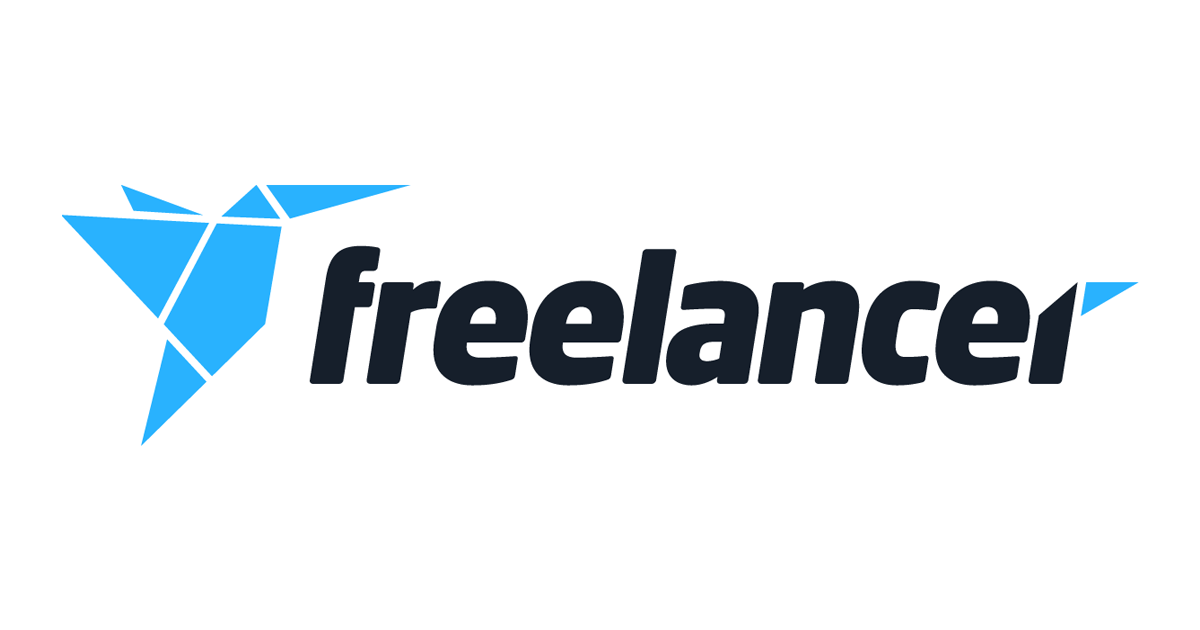 It is a competitor to Upwork and provides similar crowdsourcing services. You can create profiles with your defined services and charge your clients based on your work. You can get payments by two methods-
Pay per word
Hourly basis
You must select which is convenient for you and market yourself the same. There is a bidding system for applying for a job, and the first eight bids are free. Also, freelancer.com takes 10% of the total billed amount. It is amicable for new freelancers to create their portfolios for free. Things you can do to improve your payments are-
Improve your skills regularly and,
Stay updated on your services.
Pay Rate
Similar to Upwork, writers decide their prices.
Who should visit this website?
Freelance Content Writers
SEO experts
Copywriters
Graphic Designers
Website
9. WriterBay
It is a website dedicated to freelance writers from different fields. If you are looking for remote jobs with flexible schedules, this is the right platform. So how does it work? Enter your educational details, background, and work experience. You need to upload your CV with two samples. After that, you should pass a small grammar and written test online to access the online projects.
You can apply for this website even if you are a novice writer, as they pay you according to your skill.
Pay Rate
$10 per page (500 words) to 20$ per page.
Who should visit this website?
Freelance Writer
Technical Writers
Medical writers and many more
Website
Visit their website to know how it works.
10. Fiverr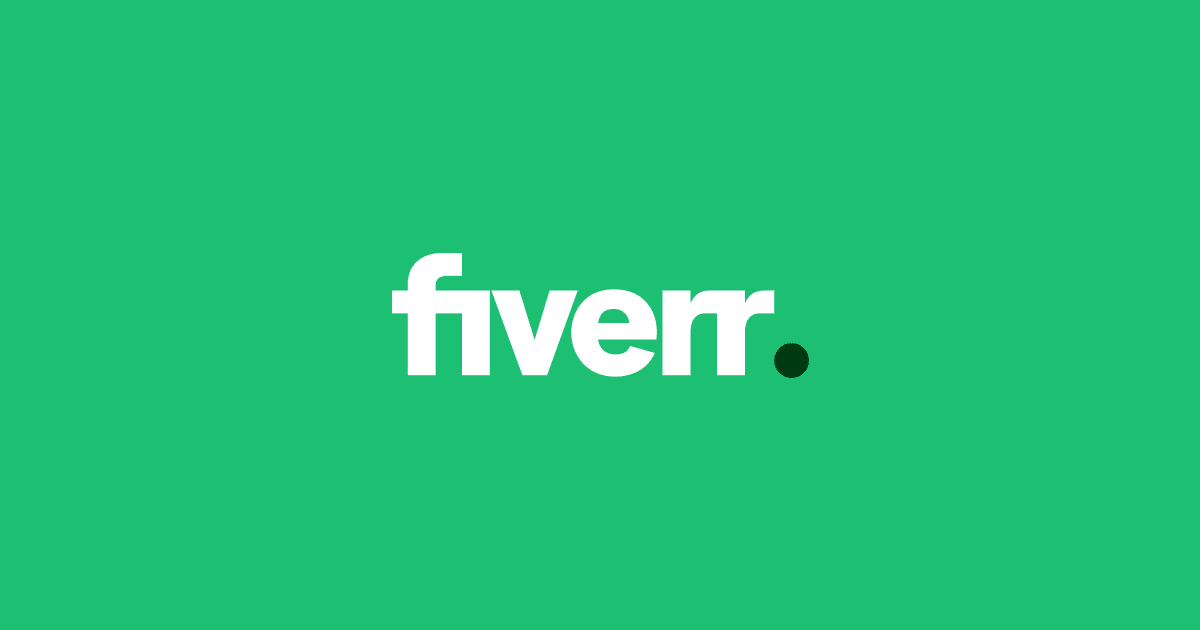 It is a website similar to Upwork and freelancer. Fiverr is a free platform offering flexible and remote jobs to freelancers. It is better for the writers in their 9-5 jobs and wants to kick in an extra hustle. The money transfers take place immediately, and you don't have to wait.
It is available in many countries, and you can pitch your services globally to anyone. Fiverr keeps 20% of each transaction you make. It is beneficial as they are a marketplace for you to showcase your skills.
Pay Rate
You can decide your pay scale from $ 5 to $ 995 per gig.
Who should visit this website?
Freelance Writer
Anyone with talents & interest
Website
Visit their website to know how it works.
11. Bustle
If you are an expert in storytelling and narration, Bustle is the right platform for you. The content niche of the website is fashion, lifestyle, and beauty. They also hire article writers if they have impeccable wordplay. So what type of articles to submit? Here is a list-
lifestyle
entertainment
fashion
wellness
The steps to submit articles are-
Write a two-liner about your background
Start with a heading.
Summary of the piece.
Relevant sources
What can your article bring to the table?
Pictures, if any.
Your work rate( usually pay per word)
Pay Rate
This platform pays $ 50 for an 800-word article after selection. The pay can vary according to the company policy.
Who should visit this website?
Website
They have a fantastic website. Check it out here.
12. GURU.com
If you have a little experience as a freelancer, you must have heard about Guru. This website is one of the biggest and oldest websites providing freelance jobs to ideal people.
They have a huge market of clients seeking efficient writers for their jobs in the desired time. Guru takes a commission of 9% on the total billing amount, which is less than its competitors(Upwork & Fiverr).
But a disadvantage in that is there are a limited amount of writing jobs available. So the competition is chewy with a lot of other freelance writers to compete with.
Pay Rate
The person posting the job decides the price of the gig. But you can bid your price on some of them.
Who should visit this website?
Website
13. Cracked.com
Cracked is a platform that publishes opinion-based stories online. It is somewhat diverse from the mainstream, and you must read some of their articles before submitting.
As per the head editor, there is no age or talent bar for submission. But follow some rules to get published on the website-
Submit content on popular topics
Length must be between 2000-2500 words
Add a picture with some text on it.
Wait for the response.
Also, if you are familiar with writing as a published writer, you can apply for the columnist role.
Pay Rate
You get $100 to $250 based on your work.
Who should visit this website?
Website
14. Sitepoint
This website focuses on new technology on the internet. If you are a designer, developer, or content creator, you can submit your pieces on this platform. They will consider your content if it is beneficial for their readers. Their motto is to teach people about new developments in the tech world. Consider these topics while pitching your work-
Web 3.0
Indieweb
Figma
Adobe XD
Productivity tools etc.
They prefer unique writers with big ideas, so do not hesitate to send offbeat topics. Sitepoint.com has 10 million readers per month, giving potential to new pitchers.
Pay Rate
You get $150 for articles to $250 for tech-based tutorials.
Who should visit this website?
Freelance Writer
Technical Writer
Designer
Content Creator
Developer
Website
15. Unemployed Professors

Unemployedprofessors.com is a website created for university graduates looking for some side money. Despite being open to everyone, the selection process is challenging. Read these points to see if you are eligible-
The highest degree in your field ( they don't consider people with no degrees)
Prior teaching experience
Good written English
Ability to handle deadlines
You need to upload your documents online with a written sample of previous work. After a small test, you are ready to instruct on their platform. Keep in mind that hiring essays in many universities break the academic code of conduct. Proceed with your consent.
Pay Rate
You get $ 5 to $ 10 per page for a paper.
Who should visit this website?
Teachers
Professors
Academic writers
Website
16. Truelancer.com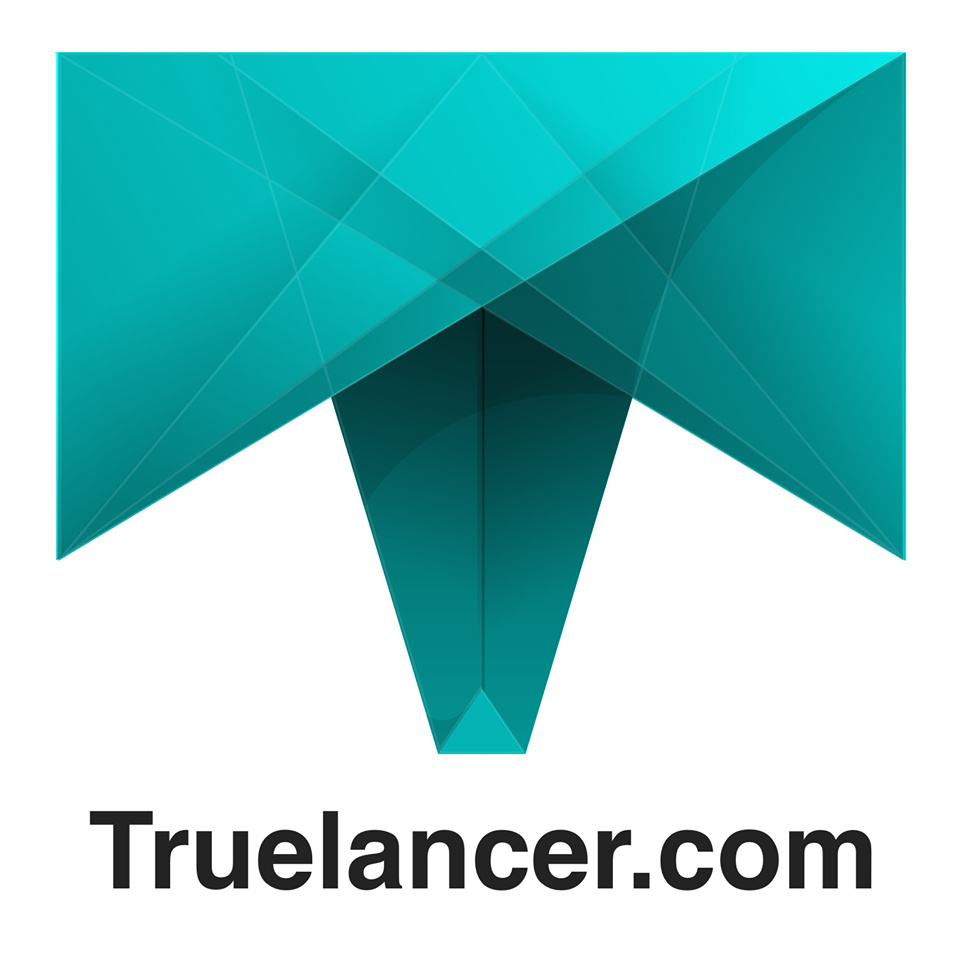 Just like Upwork and Fiverr, Truelancer is a platform for multi-field freelancers. Here you can find job posts regarding your acquired skills for a fixed price. You place bids for the jobs before the recruiter, and they have a choice to consider or reject your application.
A drawback of this site is excessive competition and low reimbursements. But the commission fee is as low as 8 % of the earnings. You also need credits for proposals. The first 20 credits per month are free.
Pay Rate
The recruiter decides the price. It can be hourly or on a project basis.
Who should visit this website?
Any Freelancer.
Website
17. Contently
This platform encircles the concept of the content. Here you can find services such as-
Content Strategy
Content Marketing
Creative Writing
All you need to do is create a free portfolio on the platform and submit a form with all the details explaining your area of expertise. After selection, you undergo a training process, and you are all set to start your freelance career.
Pay Rate
The prices are on a project basis and competitive in the markets.
Who should visit this website?
Freelance writer
Website
18. Constant-content
Constant Content is a platform that delivers high-quality work efficiently to its customers. Dedicated to professional writers, the highest earnings on the website are up to $70,000 annually.
The commission fee is 35% which is higher than the competitors. The minimum price you can charge on their platform is $7 for a write-up.
Pay Rate
High-value articles can pay you $15-$30. For most of the topics, it is 10 cents per word.
Who should visit this website?
Freelance writer/copywriter of any field.
Website
19. Listverse

Listverse is a platform for listicle-type blogs. These are the articles that contain topics like "Top Ten this" or "Top 12 That". The best thing about the website is that they consider novice writers. You don't need any prior experience in writing. Therefore, if you have interesting content, send them a pitch. T
he minimum requirement is the blog must contain a list of at least ten topics with one or two paragraphs each.
Pay Rate
$ 100 straight for 1500-2000 words, no questions asked.
Who should visit this website?
All types of writers.
Website
20. Goworldtravel
Goworldtravel magazine is for travel lovers who can write enthusiastically. They accept articles based on unexplored places around the world. If you have a persuasive writing style combined with descriptive abilities, you can pitch your travel stories to get payments. They will give you a priority if you explain the local food, unknown streets, and pictures with the story behind them. So keep your journal and a camera every time you explore the world to earn some extra side income.
Pay Rate
$ 30-$40 for 850-1600 word articles.
Who should visit this website?
Freelance Travel Writers
Website
So, where to start?
The websites mentioned above have many professional writers to give you a formidable competition. Let us assume you are new to your Freelance Writer journey and are exploring the field of content to figure out where to start?
The initial step must be to obtain some knowledge. Check out this course through which you can begin quickly. After collecting some understanding, start to write daily. Writing is a skill, not an art. So be disciplined and serious for this business to work.
Final Thoughts
Freelance writing is simple but not easy. Not everyone with a laptop and internet connection can earn online remotely. There are certain skill sets writers must acquire to build their image in the markets.
Overall, you can earn from writing, but only if you have that patience and dedication. But before starting anything- Everybody wants to make money, and everybody wants someone to listen. What difference can you make?
FAQ
Q1. What are some skills of a freelance writer?
Answer- There are many skills a writer must attain before going into the market-
Marketing
Soft Skills such as communication
Project Management
Time Management
Financial and Budget governance
Cold Emailing
Patience
Q2. Can I become a millionaire by Freelance Writing?
Answer- You must be ready to sacrifice a lot of things to join the millionaire club. 
Do you have the guts to manage the team? 
Can you run your agency? 
Do you provide competitive prices? 
Can you handle constant rejections?
If the answer to these questions is yes. You can become a millionaire but at a price. You can find a blog relevant to this topic with a google search.
Q3. How much can I earn with Freelance Writing?
Answer- That depends on your skill. If you have outstanding verbal and written abilities in a language, you can pitch to these websites to earn around $1000-$1500 a month. There are many writers on LinkedIn & Quora sharing their experiences in becoming financially independent with freelancing.
Q4. Are these websites genuine, or are there any chances of fraud?
Answer- These platforms are authentic for writers who seek regular work. Anyhow to clear your doubts, do your research first. You can check many testimonials and videos before pitching your work. Ask on Reddit, Twitter, or Quora for better results.
Q5. What are the payment modes of these websites?
Answer- Many websites prefer PayPal or Payoneer. for the payments, but others may also do bank transfers. Platforms like Upwork and freelancer.com have an embedded system of payments. Therefore, the transfers take place immediately in your account after the approval.